Family of murdered sisters 'found their bodies and had to conduct search themselves'
'They didn't care because they looked at my daughter's address and thought they knew who she was. A black woman who lives on a council estate,' says mother of two deceased sisters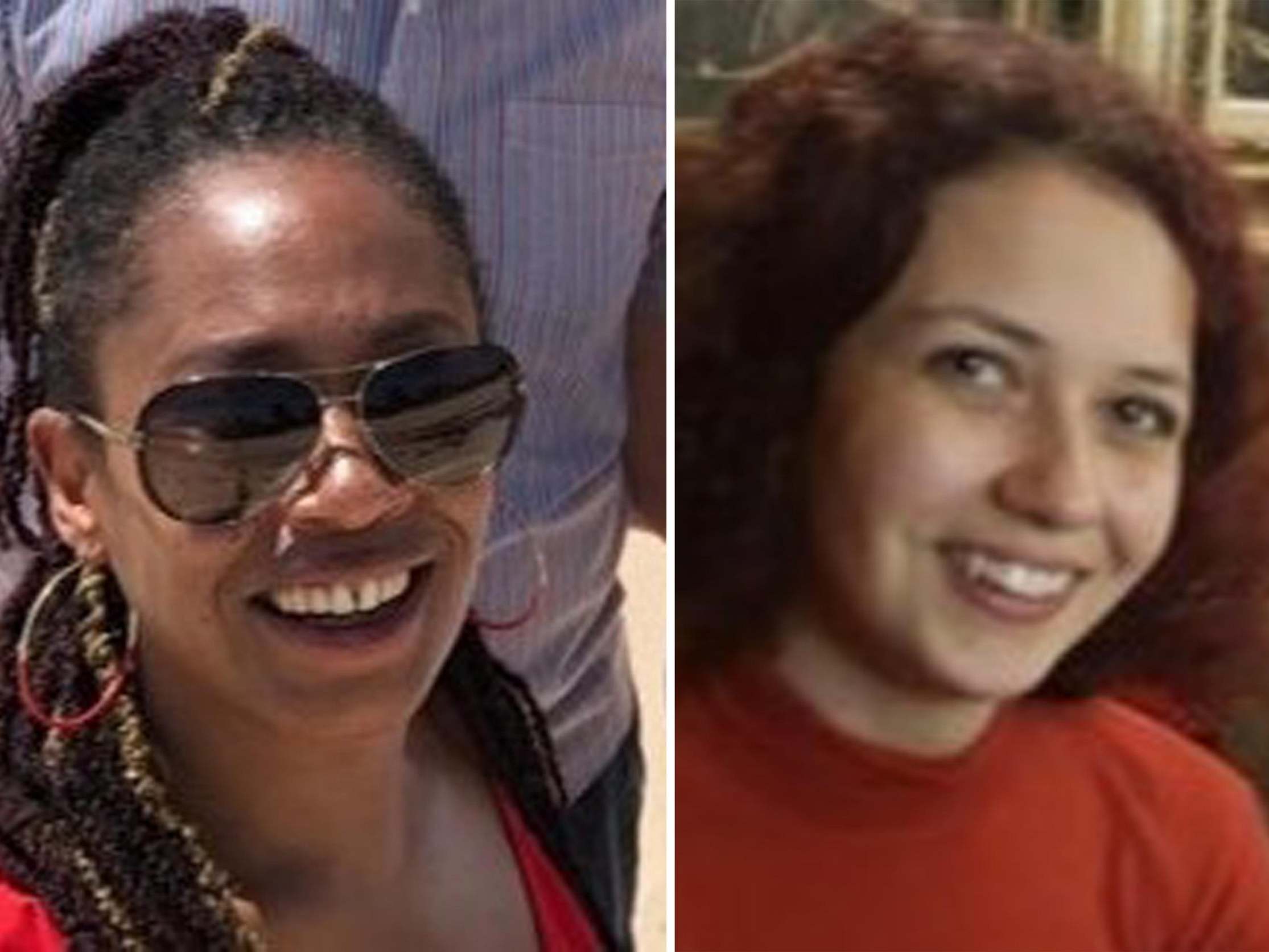 The family of two sisters murdered in a park in London carried out the search for them after they went missing and found their bodies in the absence of police help, their mother has said.
Nicole Smallman, 27, and 46-year-old Bibaa Henry were stabbed to death at Fryent Country Park in Wembley, in the northwest of the capital, earlier in June.
Their bodies were discovered by Nicole's boyfriend, Adam, who also found the murder weapon.
He had taken it upon himself to go back to the place where the sisters had last been spotted.
Mina Smallman, the mother of the deceased sisters, vented her frustrations about the Metropolitan Police's initial response and explained she had to take it upon herself to arrange a search operation for her daughters.
The police did not instantly react when the two sisters were first reported missing due to officers "making assumptions" based on the race and class of her daughters, she said.
"I knew instantly why they didn't care," Ms Smallman, who is the Church of England's first female archdeacon of black and minority ethnic descent, told the BBC in an interview. "They didn't care because they looked at my daughter's address and thought they knew who she was. A black woman who lives on a council estate."
The mother of the two sisters recalled the moment she found out their bodies had been discovered.
Ms Smallman said: "All I remember is letting out a howl that came from the core of my soul. That's the only way I can describe it."
Her grief had "been taken to another place" after two Met Police officers were suspended over claims they took selfies next to the sisters' bodies, she said.
The former archdeacon of Southend said the pictures "dehumanised" her children, adding: "They were nothing to them and what's worse, they sent them on to members of the public."
Ms Smallman added: "If ever we needed an example of how toxic it has become, those police officers felt so safe, so untouchable, that they felt they could take photographs of dead black girls and send them on. It speaks volumes of the ethos that runs through the Metropolitan Police."
Cressida Dick, the Met commissioner, issued an apology for the alleged behaviour of the two officers, saying the allegations had left her feeling "dumbfounded" and "disgusted".
The Met Police would not comment specifically on allegations the search had been too slow to get under way, but in a statement released on Thursday said: "As a result of their murder, a mandatory referral was made to the IOPC by officers from the Directorate of Professional Standards to consider the actions of police between the time a number of reports were made to police by family and friends that Bibaa and Nicole were missing and the time they were found."
"The IOPC have taken the decision to independently investigate, and the MPS is providing full support to that investigation."