Novichok inventor on Amesbury poisoning: 'I completely understand panic of those living in Salisbury'
'This was a state-level hit ... You really couldn't think of a more serious act of terrorism'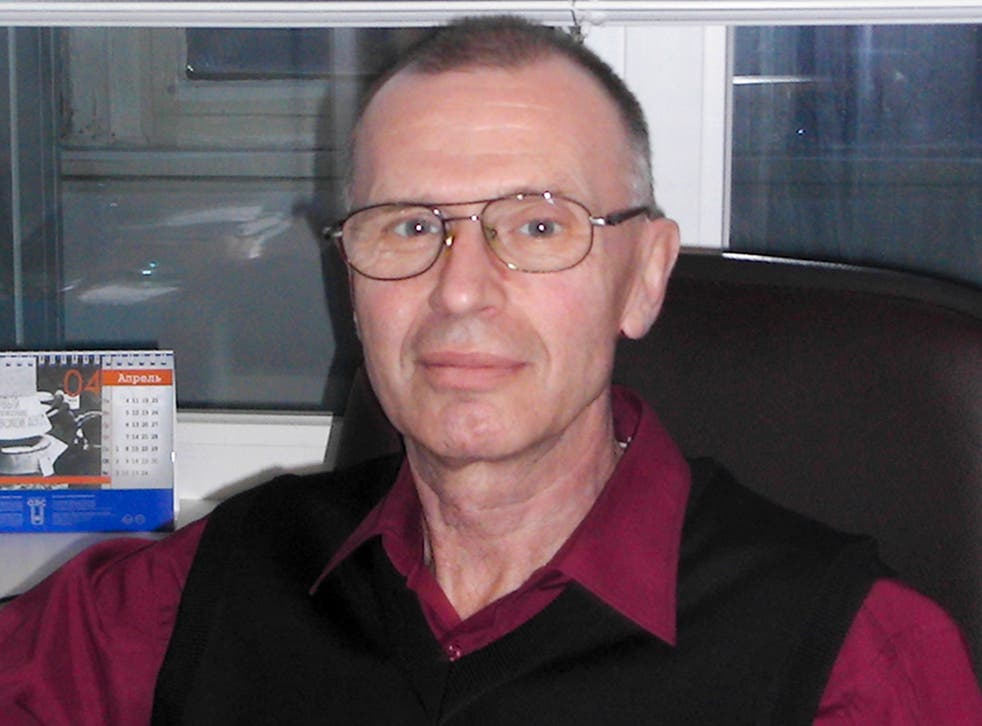 One of the inventors of novichok has told The Independent he "completely understands the panic" of those living in the Salisbury area.
Vladimir Uglev, who worked on the substances for 15 years, said the nerve agent would likely stick around in Salisbury for many years to come. It was "near impossible" to detect, he added; it would be hard to know where it may be lurking.
"The substance can absorb itself into any soft surface, whether trees, leather, or park benches," he said. "From there it can be absorbed onto people's skin with all the consequences."
Mr Uglov, now retired, said he agreed with UK intelligence assessments that novichok, the substance he helped create, was used in the poisoning of former double agent Sergei Skripal and his daughter Yulia, and it seemed safe to assume it was behind the latest incident.
"I am 99 per cent sure it was A-234 – I know it like a mother knows her child," he said.
"And you would assume this second incident is connected with the same substance."
Invented in the 1980s, A-234 belongs to the novichok family of nerve agents. It is known to be a particularly resilient compound, but its precise stability depends on climatic factors.
In direct sunshine on an even metallic surface, the substance evaporates quickly, says Mr Uglev. In colder, drier conditions, absorbed onto uneven, softer surfaces, it can stick around for a long time. When stored in ampules – sealed glass capsules – its shelf life stretches to decades.
Amesbury major incident after couple exposed to novichok

Show all 40
"I have never tested this exactly – whether it is 10 or 100 years that it remains lethal," he said. "But it is a long, long time."
The scientist also raised the possibility that the second confirmed novichok contamination came about from an unused batch of poison that had been prepared for the assassin.
"It may be secondary contamination from the first batch, or the assassin had several syringes prepared for him, left buried somewhere in the area," he said. "Perhaps he only used one or two of those batches."
Amesbury couple were exposed to nerve agent novichok
Mr Uglev dismissed theories that the two incidents might have been perpetrated by lone wolf terrorists, or non-state actors. Even he would be unable to reproduce the substances outside of a properly equipped specialist laboratory, he told The Independent.
"This was a state-level hit," he said. "You really couldn't think of a more serious act of terrorism – and one committed against a permanent member of the UN."
Register for free to continue reading
Registration is a free and easy way to support our truly independent journalism
By registering, you will also enjoy limited access to Premium articles, exclusive newsletters, commenting, and virtual events with our leading journalists
Already have an account? sign in
Register for free to continue reading
Registration is a free and easy way to support our truly independent journalism
By registering, you will also enjoy limited access to Premium articles, exclusive newsletters, commenting, and virtual events with our leading journalists
Already have an account? sign in