Up to 450 paedophiles arrested a month in UK as internet drives 'explosion' of child sex abuse
Police 'struggling to keep up' with scale of online abuse and new methods used by paedophiles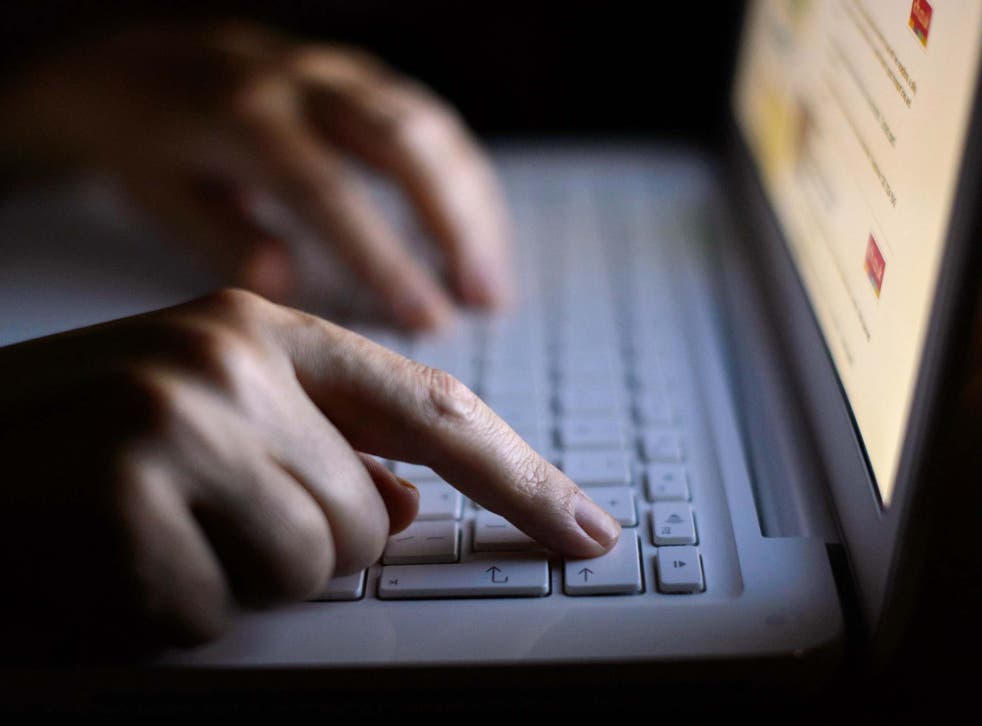 Up to 450 paedophiles are being arrested every month in the UK amid an "explosion" of online offences, a report has revealed.
The Independent Inquiry into Child Sexual Abuse (IICSA) said law enforcement was "struggling to keep up" with evolving methods of child sexual abuse being facilitated by the internet.
A report released on Thursday said millions of indecent images of children were in circulation worldwide, and could be accessed from mainstream search engines in just three clicks.
It said that since 2016, British police have been arresting between 400 and 450 people a month for associated offences.
Chief Constable Simon Bailey, the national policing lead for child protection, told the inquiry that up to 600 children were being safeguarded each month as a result.
UK news in pictures

Show all 51
But he warned that because of increasing referrals from the National Crime Agency, police were being forced to prioritise suspects thought to present the greatest threat to children.
"We are doing our best to ensure that our efforts are targeted against those individuals who will pose a contact risk," Mr Bailey said.
"We can't arrest our way out of the problem, and we have to look at a far more holistic approach … we are at saturation point."
He called for formal consideration of programmes aiming to prevent paedophiles from looking at the images as a potential alternative to prosecution in some cases.
"I know it's an unpalatable consideration for a lot of people, politically it's very difficult, but I think we are dealing with an unprecedented challenge," Mr Bailey said.
"All I see is the numbers growing, the scale of the threat growing, the number of children being abused growing and, actually, we should be having a public debate that says: what else can we do to try and meet the threat?"
The inquiry heard that while the UK hosts only a small amount of the material itself, it is the "the third greatest consumer in the world of the live streaming of abuse".
The disturbing practice sees paedophiles pay as little as £1 to watch a child being abused live, often from the Philippines.
IICSA accused internet companies of being too reactive, and driven more by a desire to avoid reputational damage than to prioritise child protection.
It joined calls for firms to increase efforts to proactively remove uploaded child sex abuse images, including using automated programmes, before they can be accessed.
'Horrifying' number of men view child sex abuse images online, police say
Online age verification can be easily subverted, IICSA warned, highlighting paedophiles' increased use of sexual photographs and videos that children take and share themselves.
Professor Alexis Jay, who chairs IICSA, said: "The serious threat of child sexual abuse facilitated by the internet is an urgent problem which cannot be overstated.
"Despite industry advances in technology to detect and combat online facilitated abuse, the risk of immeasurable harm to children and their families shows no sign of diminishing."
She called for internet companies, law enforcement and government to implement "vital measures" to protect children against online abuse.
IICSA heard evidence over the internet's impact on child sex abuse during hearings in January 2018 and May last year, where victims, charities, police, the government and industry representatives appeared.
It is one strand of a wider inquiry into how institutions have failed to protect children in England and Wales from sexual abuse.
The Internet Watch Foundation, which finds and removes online child sexual abuse images, said the "time has come for action".
Chief executive Susie Hargreaves added: "There is no longer any reason not to be decisive on taking action against the predators who exploit and abuse children online. This report makes it abundantly clear there is no room for excuses.
"The internet industry and the government need to step up and tackle this head on."
The NSPCC called the report a "damning indictment of Big Tech's failure to take seriously their duty to protect young people", referring to the child abuse being facilitated by their platforms.
A government spokesperson said: "Online child sexual exploitation and abuse is an appalling crime that the government is committed to stamping out.
"We are working at pace on new Online Harms legislation which will ensure tech companies prioritise the safety of children online and are held to account if they fail to do so.
"We will also soon be publishing the first of its kind national strategy to tackle all forms of child sexual abuse."
Register for free to continue reading
Registration is a free and easy way to support our truly independent journalism
By registering, you will also enjoy limited access to Premium articles, exclusive newsletters, commenting, and virtual events with our leading journalists
Already have an account? sign in