Investigations launched into 22 people for suspected tax evasion following government Panama Papers probe
The Chancellor says nine 'potential professional enablers of economic crime' have been identified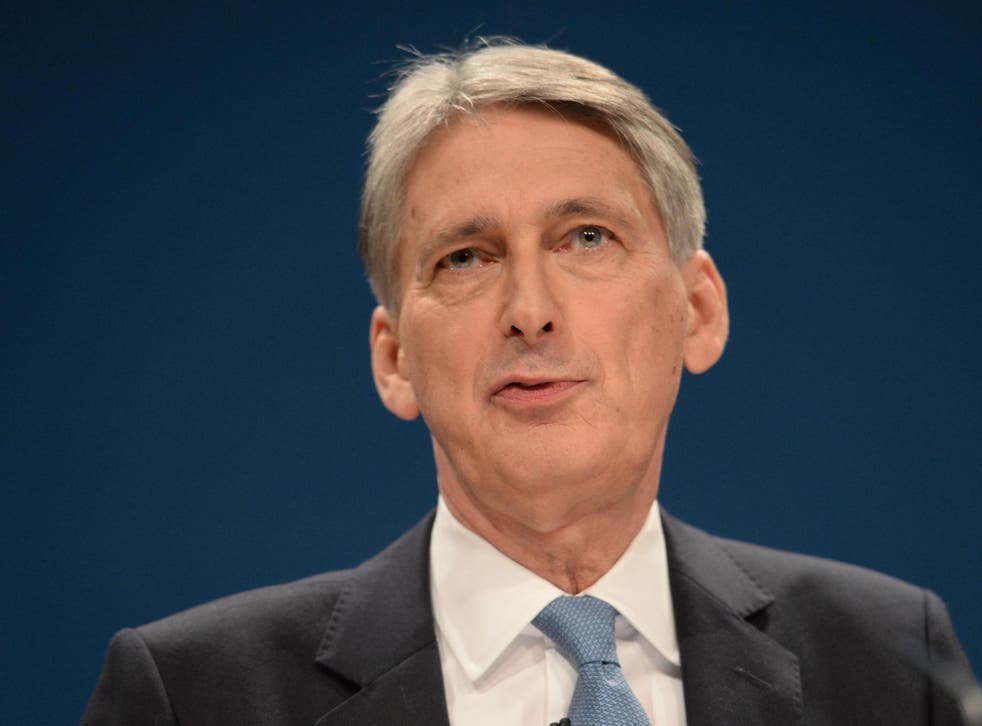 Civil and criminal investigations have been launched into 22 people suspected of tax evasion following an examination of the Panama Papers by a Government taskforce.
Philip Hammond told MPs nine "potential professional enablers of economic crime" with links to known criminals had been identified.
The £10 million taskforce had also uncovered "a number of leads" relevant to an operation into insider trading led by the Financial Conduct Authority, said the Chancellor.
David Cameron established the taskforce, led by HM Revenue and Customs and the National Crime Agency (NCA), to investigate allegations of tax-dodging linked to the leak of millions of documents from Panama law firm Mossack Fonseca in April.
The former Prime Minister's personal finances came under scrutiny and he later admitted he handled the row over his profits from an offshore fund badly, although he maintained it amounted to "entirely standard practice" and was not to avoid tax.
Mr Hammond said links to eight ongoing Serious Fraud Office investigations have been established and 43 wealthy people are under "special review" while their links to Panama are further investigated.
He added that 64 firms have been contacted to determine their links with Mossack Fonseca.
Thousands march on Downing Street calling for Cameron to resign over Panama Papers scandal
Other matters identified by the taskforce include referring 26 offshore companies to the NCA for "potentially suspicious" financial activity, with the firms having previously "concealed" beneficial ownership of UK property.
Mr Hammond said other people have also come forward to "settle their affairs in advance of taskforce partners taking action".
Further investigation into areas including links to organised crime will take place in the coming months, the Cabinet minister added.
MPs have voiced concerns about the taskforce being unable to get its hands on the relevant documents from journalists, with the government previously noting it faced "logistical barriers".
In a written statement to MPs, Mr Hammond said the intelligence gathered by the taskforce would "ensure that the UK remains uniquely placed to contribute to the international effort to uncover, and take action on, wrongdoing, regardless of how deeply hidden the arrangements are, as well as identify those jurisdictions where regulatory oversight requires improvement."
He added: "We can today report that the taskforce has opened civil and criminal investigations into 22 individuals for suspected tax evasion."
10 of the biggest tax havens in the world

Show all 10
Shadow treasury minister Rebecca Long-Bailey said: "The fact that the government has sneaked this out in a written statement just before recess probably says all you need to know about how seriously they are really taking the issue of tackling tax avoidance.
"And you can see why they are trying to hide this statement, when you consider that back in April they claimed they were looking into 700 leads but today they are saying they're only investigating 22 individuals - that is a 3 per cent rate of following down these leads."
Press Association contributed to this report
Register for free to continue reading
Registration is a free and easy way to support our truly independent journalism
By registering, you will also enjoy limited access to Premium articles, exclusive newsletters, commenting, and virtual events with our leading journalists
Already have an account? sign in
Register for free to continue reading
Registration is a free and easy way to support our truly independent journalism
By registering, you will also enjoy limited access to Premium articles, exclusive newsletters, commenting, and virtual events with our leading journalists
Already have an account? sign in