Panama Papers: Mossack Fonseca 'helped firm with links to North Korea's nuclear weapons programme'
Mossack Fonseca worked with 33 individuals or companies who have been placed under sanctions by the US Treasury
Andrew Buncombe
New York
Tuesday 05 April 2016 00:46 Comments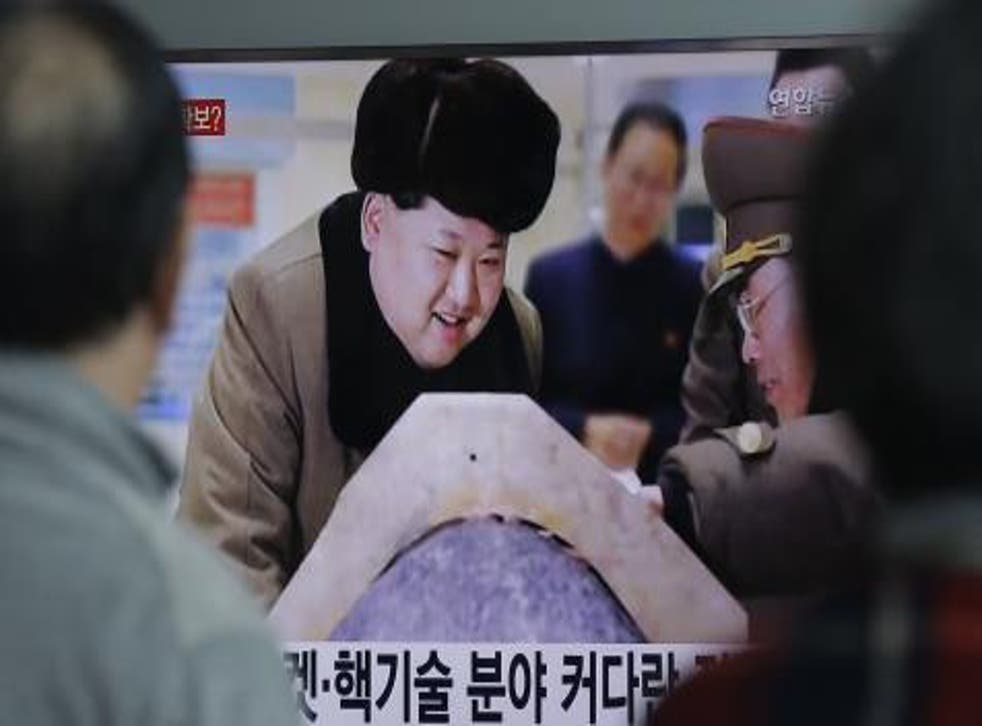 The company at the centre of global controversy following the leak of more than 11m confidential documents reportedly kept clients who were subject to international sanctions - including one with links to North Korea's nuclear weapons programme.
Panama-based Mossack Fonseca worked with 33 individuals or companies who have been placed under sanctions by the US Treasury, including companies based in Iran, Zimbabwe and North Korea, according to the leaked documents, the BBC reported.
Mossack Fonseca insisted it had done nothing wrong and had been "beyond reproach" for more than 40 years. It said it had often declined to work with clients who were listed on sanctions documents and that its work routinely underwent oversight.
But the BBC said documents indicated Mossack Fonseca registered companies as offshore entities operated under its own name. This meant the identities of the real owners were hard to trace because they were kept out of public documents.
Some of the businesses were registered before international sanctions were imposed. But in several cases Mossack Fonseca continued to act as a proxy for them after they were blacklisted, it said.
DCB Finance was established in 2006, with its owners and directors based in North Korea's capital Pyongyang. It was later put under sanctions by the US Treasury for raising funds for the North Korean regime and being linked to a bank helping to fund the regime's nuclear weapons programme.
The leaked files reveal the owners of DCB Finance were a North Korean official, Kim Chol Sam and Nigel Cowie, a British banker who was also CEO of the sanctioned Daedong Credit Bank.
Mossack Fonseca resigned as agents for DCB Finance in September 2010.
Mr Cowie was not placed under sanctions.
Mr Cowie could not be contacted on Monday night. He has said that DCB Finance was established for legitimate business purposes and that he was "unaware, whether directly or indirectly, of any transactions being made with any sanctioned organisation or for any sanctioned purpose, during my entire tenure".
Mossack Fonseca on Monday night claimed its work has been unfairly represented.
In a second response after more details emerged of the individuals sheltering money as a result of its services, the firm claimed it actually sought to follow high standards of financial and legal due diligence.
"Recent media reports have portrayed an inaccurate view of the services that we provide and, despite our efforts to correct the record, misrepresented the nature of our work and its role in global financial markets," it said in a statement.
"These reports rely on supposition and stereotypes, and play on the public's lack of familiarity with the work of firms like ours. The unfortunate irony is that the materials on which these reports are based actually show the high standards we operate under."
It added: "We routinely resign from client engagements when ongoing due diligence and/or updates to sanctions lists reveals that a party to a company for which we provide services been either convicted or listed by a sanctioning body."
Documents obtained and analysed by the International Consortium of Investigative Journalists (ICIJ), and involving media organizations around the world, have provided an unprecedented insight into the workings of how the wealthy and powerful protect their money.
The publication of the so-called Panama Papers has led to dictators and other heads of state have been accused of laundering money, avoiding sanctions and evading tax. The documents reveal links to 72 current or former heads of state and accuse some of them of having vested interests in their own banks and looting their own countries.
The company was formed in 1977 by Jurgen Mossack and Ramón Fonseca, and specialises in commercial law, trust services, investor advisory and international structures. Its website says it can help reduce costs, incorporate and manage Private Interest Foundations, conduct business in any country and carry out transactions in any chosen currency.
The ICIJ said that Mr Mossack was a German immigrant whose father sought a new life in Panama for his family after serving in Hitler's Waffen-SS during the Second World War. The elder Mossack also offered to spy for the US government on "former Nazis turned Communist or unconverted Nazis cloaking themselves as Communists," after the war, according to US intelligence files obtained by the ICIJ.
Register for free to continue reading
Registration is a free and easy way to support our truly independent journalism
By registering, you will also enjoy limited access to Premium articles, exclusive newsletters, commenting, and virtual events with our leading journalists
Already have an account? sign in
Join our new commenting forum
Join thought-provoking conversations, follow other Independent readers and see their replies