Paul Gambaccini hits out at Yewtree police over false sex assault arrest
DJ told MPs of the "12 months of hell" over a false allegation of sexual assault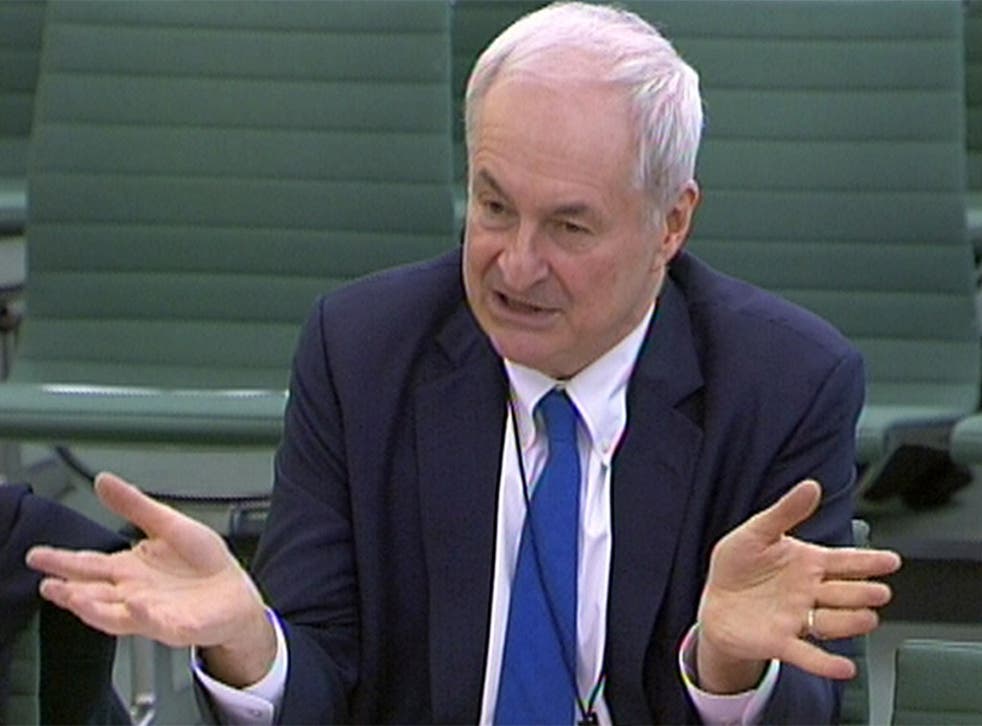 The mellifluous transatlantic tones of Paul Gambaccini are normally heard counting down America's biggest hits on Radio 2.
But instead of chart positions, the "Professor of Pop" grimly listed each date he had been bailed and rebailed as the DJ told MPs of the "12 months of hell" he suffered after being arrested over a false allegation of sexual assault.
Gambaccini appeared before Keith Vaz's Home Affairs Committee, which is investigating proposals backed by Theresa May, the Home Secretary, to introduce statutory time limits on police bail which might prevent suspects becoming victims of injustice.
Suspended by the BBC during his ordeal, the radio and television presenter had effectively been gagged during the year he spent on police bail before being told that no action would be taken against him.
Now he had a rapt audience and Gambaccini unveiled a Kafkaesque scenario in which celebrities like him are arrested by police, desperate to expunge their guilt over their failure to pursue Jimmy Savile, and kept twisting on bail, even though he had no case to answer, to avoid influencing juries considering other Operation Yewtree cases.
"I faced the full weight of the state, with unlimited financial resources for 12 months for no reason," Gambaccini said. "It was a completely fictitious case - a science fiction case and I don't have a time machine. If Operation Yewtree was a football team they would be relegated because they have lost two thirds of their matches."
His accuser, Gambaccini has learned, was a man who lived near him when he worked at Radio 1 in the late 70s. "I was the famous person in his neighbourhood. He knew the building where a Radio 1 DJ lived. He was expelled from school for making a false sexual accusation."
The man came forward during the "moral panic" following Savile's exposure. "A Wizard of Oz setting off smoke and pulling levers said 'I've got an idea, let's have a witch-hunt, let's divert the attention of the public from the police who failed to stop Savile'."
Police dropped the initial investigation but Gambaccini was arrested seven weeks later after the false accuser got a friend to back his story. Potential witnesses were told "we don't need evidence, we only need people who agree".
Gambaccini only learnt he had been rebailed after police leaked it to the media. Yewtree Police travelled to the US to build a case against Gambaccini but admitted privately they had only a three to five per cent chance of a successful prosecution.
He was left "in the frame" so that his case could linked to other celebrities facing trial, the DJ believes. "I was rebailed within hours of Rolf Harris being convicted which was infuriating. I was rebailed the same day Max Clifford was sentenced."
Instead of being released, he was rebailed the day after the second Dave Lee Travis groping trial was due to finish. "They didn't want the jury to know a former Radio 1 DJ could be innocent."
Suspended without pay by the BBC, Gambaccini said the case cost him £200,000 in lost earnings and legal fees until the prosecution gave up and he was restored to the airwaves.
"You have the power to ensure that thousands of people will never have to undergo what I did. I ask you to help them and I ask you to help me to restore my faith in the British criminal justice system," an emotional Gambaccini concluded.
It was surely not another diversion that the powers-that-be chose Gambaccini's big day in Parliament to release the news that convicted sex offender Rolf Harris has been stripped of his CBE.
Register for free to continue reading
Registration is a free and easy way to support our truly independent journalism
By registering, you will also enjoy limited access to Premium articles, exclusive newsletters, commenting, and virtual events with our leading journalists
Already have an account? sign in
Register for free to continue reading
Registration is a free and easy way to support our truly independent journalism
By registering, you will also enjoy limited access to Premium articles, exclusive newsletters, commenting, and virtual events with our leading journalists
Already have an account? sign in