Police in Wales arrest one of Britain's most wanted fugitives – on his birthday
Darren O'Flaherty, 39, is wanted for questioning by both Spanish and UK law enforcement in relation to a suspected murder and knife-point kidnapping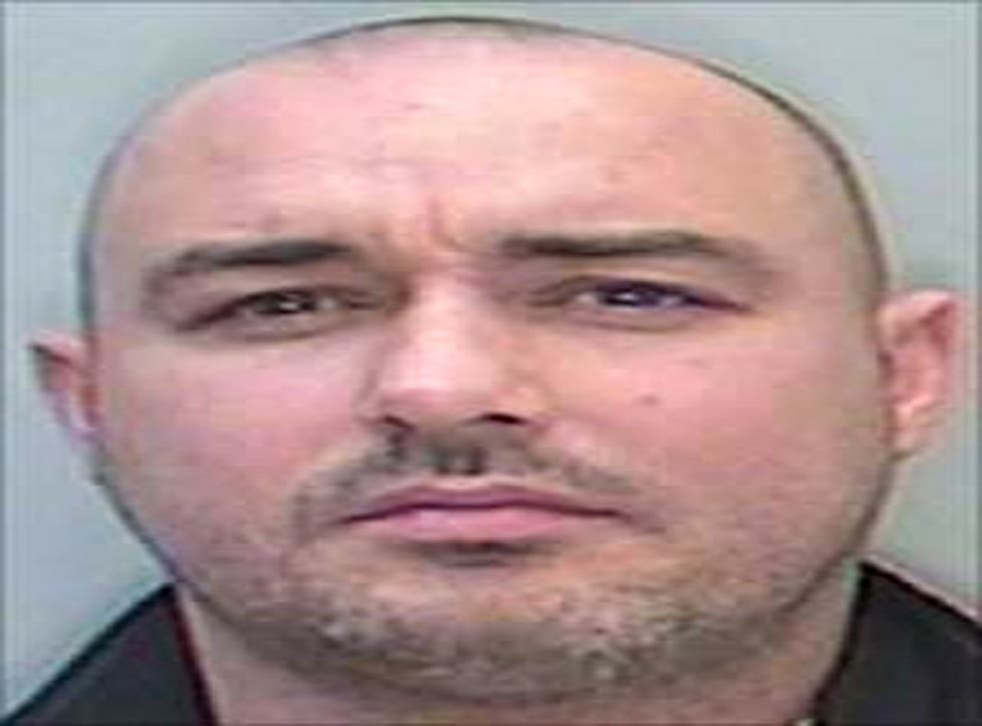 One of Britain's most wanted fugitives has been arrested by armed police in the middle of his birthday party.
Darren O'Flaherty, 39, was wanted by both the Spanish and UK police forces in connection with the death of a father-of-two on the Costa del Sol in July 2010, and the suspected kidnap at knifepoint of a lorry driver in 2006.
North Wales Police, in a joint operation with Merseyside Police, arrested Mr O'Flaherty at 7.15pm last night while he celebrated his birthday at a Chinese restaurant in Caernarfon, North Wales.
Dave Allen, head of the Fugitives Unit at the Serious Organised Crime Agency (Soca), said: "Darren O'Flaherty was out celebrating with his friends, but law enforcement had planned a birthday surprise.
"This arrest, following an operation by Merseyside and North Wales Police, means that 53 fugitives wanted under Operation Captura have now been apprehended, and those still at large should also expect to be brought before UK courts."
Police in Spain want to speak to Mr O'Flaherty, from Kirkby, Merseyside, in relation to the murder of Dublin holidaymaker John O'Neill.
Mr O'Neill was in Coco's Bar, in the resort of Benalmadena, near Torremolinos, with friends for a wedding when he was killed in July 2010.
Witnesses said a man in the bar grew increasingly angry over having to wait to use the toilet and began kicking the cubicle door, which led to an argument.
It is understood that Mr O'Neill intervened, acting as peacemaker. The man stormed out of the bar, only to return a short time later with a gun, which he used to shoot the Dublin plasterer - who had a three-year-old son and a nine-month-old daughter.
Mr O'Flaherty is also wanted for kidnap and robbery offences over his involvement in an HGV driver being held at knifepoint in his vehicle while it was driven from North Yorkshire to Liverpool. Once £400,000 worth of cargo had been unloaded and the driver released after several hours, the vehicle was set alight.
Yesterday's was the 53rd of 65 targets arrested by Operation Captura - a campaign launched in 2006 targeting British criminals thought to be hiding in Spain.
Many of those arrested are now serving lengthy prison sentences for their crimes, which range from drug trafficking to sex crimes to murder.
Other recent high-profile arrests include that of Mark Lilley, one of Britain's most wanted fugitives, who was found hiding in a panic room when officers raided a luxury villa in Malaga on 6 July. That arrest was captured on video.
Lilley, a convicted drug trafficker from Warrington, Cheshire, had been on the run since 2000 when he skipped bail during his trial. He was sentenced to 23 years in his absence for masterminding a large-scale drug operation and firearm offences.
On 8 July, drug dealer Eriberto Jimenez Melo was returned to the UK to serve a long prison sentence, having been arrested in Italy following an operation carried out by officers of the Udine and Parma Carabinieri.
Roger Critchell, director of operations at Crimestoppers, said: "Both Merseyside Police and North Wales authorities have been crucial to this arrest, proving once again that the co-operation between UK and Spanish law enforcement, Soca and the public are essential in this fight against crime and it is thanks to them that we only have 10 criminals left on this list."
Mr O'Flaherty appeared before magistrates this morning for a minor driving offence committed on Merseyside, police said.
Other court proceedings regarding the more serious offences will now follow in Yorkshire.
Additional reporting by PA
Register for free to continue reading
Registration is a free and easy way to support our truly independent journalism
By registering, you will also enjoy limited access to Premium articles, exclusive newsletters, commenting, and virtual events with our leading journalists
Already have an account? sign in
Register for free to continue reading
Registration is a free and easy way to support our truly independent journalism
By registering, you will also enjoy limited access to Premium articles, exclusive newsletters, commenting, and virtual events with our leading journalists
Already have an account? sign in