Police terror tactics contributing to Muslim radicalisation, former terrorism adviser says
Jahan Mahmood says government is misrepresenting severity of threat facing UK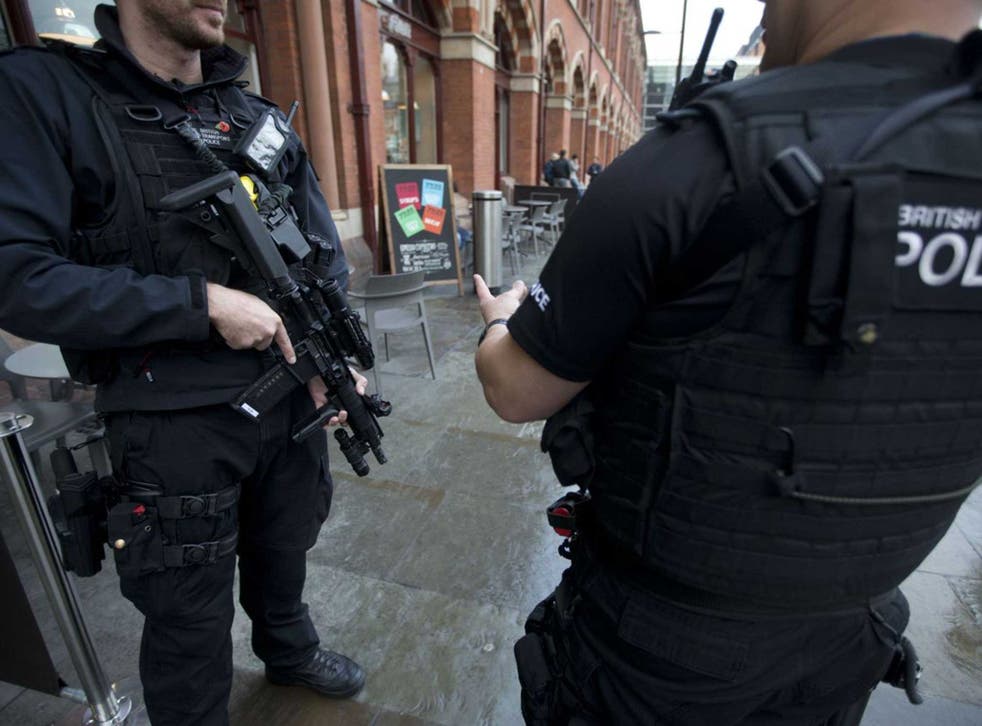 UK authorities are radicalising young Muslims by tackling the terror threat in the wrong way, a former Home Office counter terrorism advisor has claimed.
Jahan Mahmood, who resigned from his government job over disagreements on counter-terrorism strategy, claims authorities are misrepresenting the severity of the threat facing the UK.
Mr Mahmood said far too many people were being arrested, with the majority never charged or convicted.
"I put that down to the legislation, but also because of this constant talk about the threat level being severe," he told Sky News, adding multiple arrests created an "atmosphere of fear."
"Not just fear within the community, but fear within the counterterrorism units around the country - a fear of not doing enough on time, which sometimes means they act without taking due process into consideration."
He claimed this led only to further radicalisation of already ostracised individuals, arrested on "very flimsy" evidence only to be released.
Mr Mahmood spoke to Sky News as part of an analysis into arrest statistics, which reveals as many as two-thirds of those arrested under terror legislation last year were never charged with a terrorist offence.
UK terror plots that were foiled by security services

Show all 14
His claims are echoed in this year's figures: just 124 people were charged with a terror offence out of 315 arrested in the last year (ending September) working out as 39 per cent of the total detained.
In comparison, there is a 58 per cent charge rate for all criminal offences, according to analysis from the Royal United Services Institute (RUSI).
The research follows claims over this summer that British authorities were contributing to radicalisation. A Survation poll in April of this year claimed four out of 10 British Muslims believed the police and MI5 were contributing to radicalisation.
In November the Muslim Council of Britain (MCB) warned new legislation could fail as it may conflate all social conservative Muslim views with violent extremism.
"The current policy has a real risk of being counterproductive with alienation being fermented as a result," MCB assistant secretary general Miqdaad Versi told the Guardian.
In response to the latest analysis, Scotland Yard said it was working "proactively and positively to prevent attacks".
A spokesperson defended arrests by claiming they "may be the only way to find out that a person should no longer be suspected of committing an offence or to understand the need to refer them for further support or to confirm that there is evidence that offences have been committed."
They added arrests are "carefully considered and only made if it is necessary".
Meanwhile security minister John Hayes said public safety was paramount at a time of "significant threat", but in a statement to The Independent said police and security services were working to "keep the pubic safe".
Register for free to continue reading
Registration is a free and easy way to support our truly independent journalism
By registering, you will also enjoy limited access to Premium articles, exclusive newsletters, commenting, and virtual events with our leading journalists
Already have an account? sign in