Porn on the internet 'played real part' in gruesome real-life murder of Georgia Williams, claims Britain's most senior judge
But activists say killers like 23-year-old Jamie Reynolds would simply 'laugh at' the idea they could be stopped by internet porn filters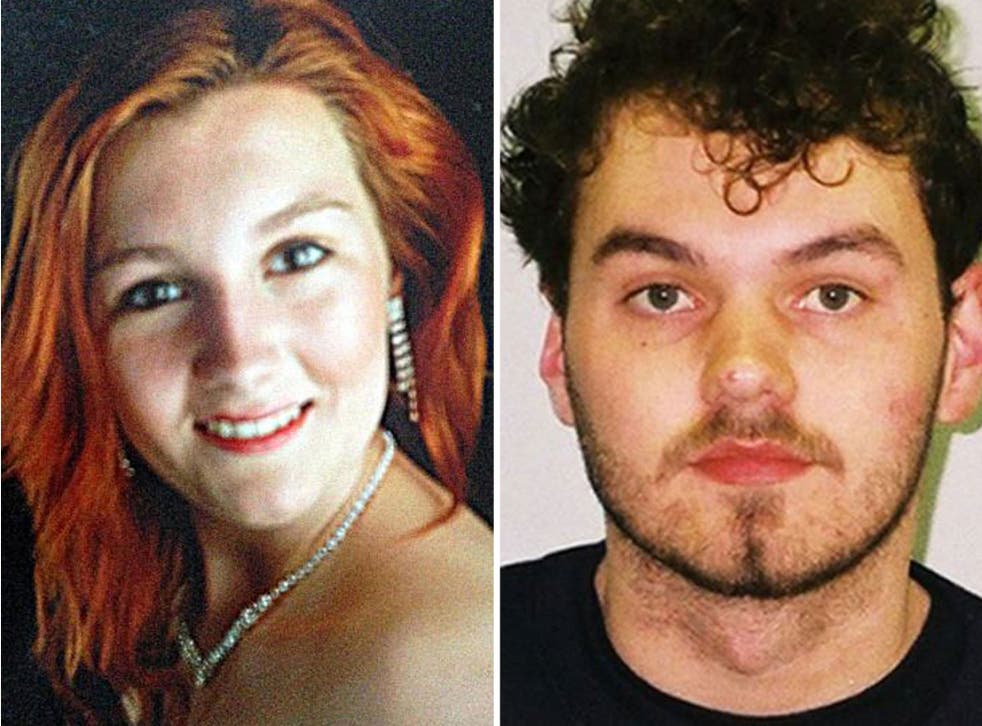 Britain's most senior judge has claimed that "the peddling of pornography on the internet" was a contributing factor in one of the most gruesome murder cases he had to rule on last year.
Lord Thomas of Cwymgiedd said internet porn "played a real part" in the actions of Jamie Reynolds, 23, who convinced 17-year-old Georgia Williams to take part in a "photoshoot" with a noose around her neck before killing her and taking pictures of her naked body.
Reynolds was found to have 16,800 images and 72 videos of extreme pornography on his computer at the time of his arrest – and the Lord Chief Justice told MPs yesterday that he felt the killer would not have come up with his meticulous plan had he not taken inspiration from the internet.
Lord Thomas's comments have been hailed by those who support automatic online porn filters – with both Sky and TalkTalk enforcing automatic blocks last week that require the user to actively opt out.
But activists say these "blunt tools" block some online sexual health services and represent a troubling degree of "censorship by default".
When David Cameron said the Government wanted to crack down on internet pornography as a problem "too big to ignore", experts from the Child Exploitation and Online Protection centre said such measures would simply be "laughed at" by those who, like Reynolds, could access any content they wanted to through peer-to-peer websites.
Speaking to the Commons justice select committee, Lord Thomas did not comment directly on whether he felt porn filters would have any impact on a committed "sexual deviant" like Reynolds.
But citing the horrific case in a debate over whether sentencing hearings should be televised in the UK, he suggested it was wrong to expose the public to the sort of pornography Reynolds watched.
He said the case "left me in no doubt at all that the peddling of pornography on the internet had a dramatic effect on the individual".
"I cannot believe that someone would have thought through how to do something without having read it," he said.
"What is available to download and to see is simply horrific and it played a real part in the way in which this particular murder was carried out."
What are internet porn filters?
By Andrew Griffin
Last Friday TalkTalk became the latest internet service provider (ISP) to force users to choose whether they want to block pornographic sites, leaving BT and Virgin as the only major ISPs who do not have filters for adult material turned on by default.
TalkTalk users who have not already provided a preference voluntarily will be presented with a tickbox to allow them to turn the filter off, the first time they head to a site that has been blocked. The company call that approach an "unavoidable choice" — meaning that rather than applying the filter in a blanket style, it will instead force all users to choose whether they want it installed or not.
The filter is enabled by TalkTalk's HomeSafe product, which is provided free to customers and can stop internet connections from being used to access violent content and gambling websites, as well as pornography.
Sky said last Wednesday that its Sky Broadband Shield, the filtering software that is provided to all of its customers, would be automatically switched on unless users had explicitly opted out.
The two other major internet service providers, BT and Virgin, have not yet introduced an automatic filter.
BT is contacting its customers to ask them whether they want to have the tool introduced. Virgin gives parents the option to turn on the free tools but keeps them off by default.
Tool have been presented as a way for parents to keep children from viewing graphic websites. But when such tools were optional, take-up remained low. A report from Ofcom in July 2014 said that on average only 13 per cent of new internet users opted to turn on the filtering software.