'Remote radicalisation' is making attack plans harder to detect, warns Government's terror adviser
Max Hill QC says Isis remains main threat but far right is on the rise
Lizzie Dearden
Home Affairs Correspondent
Thursday 25 January 2018 22:19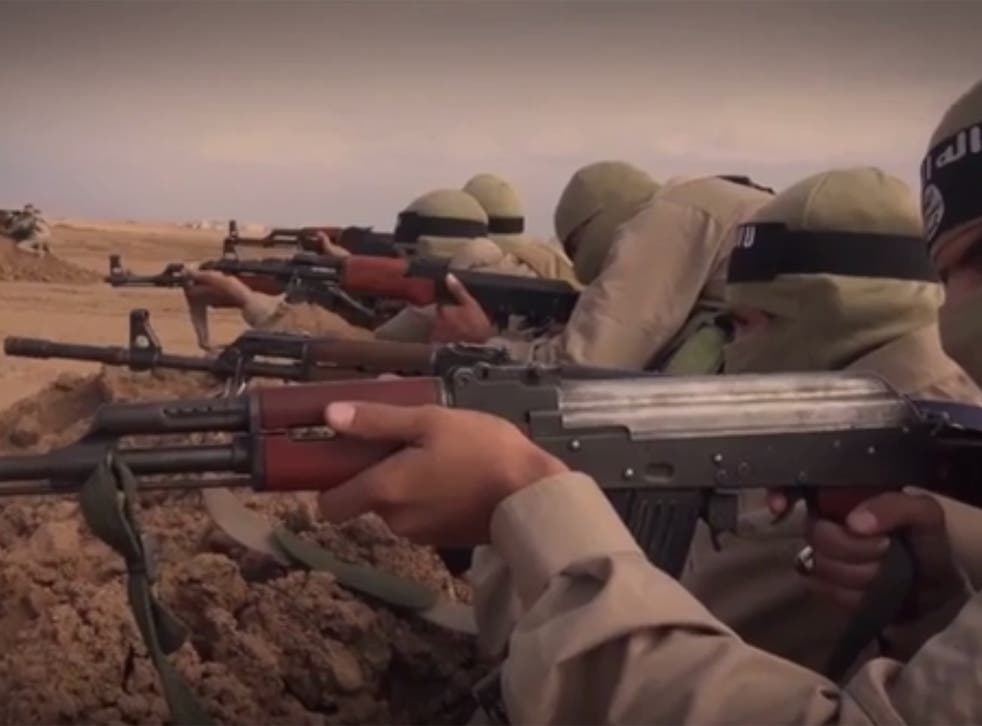 Terrorists are being "remotely radicalised" online in a new trend driving a rising threat to the UK, a report has warned.
Max Hill QC, the Independent Reviewer of Terrorism Legislation, said methods of attack were diversifying as plans become harder to detect.
"It seems that some of those who committed terrorist murders on our streets may have reached their murderous state having been influenced by what they read and what they see online, just as much as by whom they meet," he said, adding recruiters are themselves switching to online platforms.
"It is this element of 'remote radicalisation' which is acutely difficult to spot."
Mr Hill said the picture had dramatically changed from just a few years ago, where would-be terrorists were using text messages, meeting up in person and buying bomb-making materials in local shops.
He said the main threat emanated from Isis but that the threat from the extreme right was demonstrated by the murder of Labour MP Jo Cox and proscription of neo-Nazi group National Action.
The warning was sounded in his first annual report on the use of terror laws in Britain during 2016, with its publication delayed by criminal investigations and last year's attacks.
MI5 chief warns that Britain is facing an unrelenting terrorist threat
Mr Hill, who has prosecuted trials concerning Real IRA bombings and support for Isis attacks, called for the link between crime and terrorism to be examined as extremists target "rootless young men prone to casual criminality, and brainwash them into a plan for action".
The barrister said their communication must be monitored but cautioned that policing the internet and controlling social media "comes at a very high price" if it interferes with fundamental freedoms enshrined in law.
His report covers the use of terror laws in 2016, before the five attacks that struck London and Manchester last year.
Of the 76 failed, foiled and completed attacks in Britain during 2016, all were acts of Northern Ireland-related terrorism by separatists, the report said.
Mr Hill said he was currently working on his report on 2017 and hoped it would "come out sooner rather than later" this year.
In pictures: Westminster attack

Show all 9
He started in his post on 1 March, just weeks before Khalid Masood ploughed his car into pedestrians on Westminster Bridge and stabbed PC Keith Palmer to death outside Parliament.
His predecessor, David Anderson QC, conducted a separate review of intelligence operations in the run-up to the atrocities that concluded the Manchester attack could have been prevented and revealed MI5 was actively monitoring London Bridge ringleader Khuram Butt but did not detect his plan.
Legal proceedings are under way for the alleged Finsbury Park attacker and attempted Parsons Green bomber and the incidents have not yet been subject to a public review.
Mr Hill's role is to examine the UK's counterterrorism legislation for "fairness, effectiveness and proportionality" and he questioned whether some laws currently on the statute book were needed.
He said offences including preparation for terrorism, disseminating or collecting terrorist material, inviting support for a proscribed organisation and terrorist funding had proven useful but others were rarely used.
"I suggest that careful consideration should be given in the near future to the existence of any ongoing need for these offences," Mr Hill wrote, providing a list.
"This is not to appear weak in responding to terrorism. Far from it."
Mr Hill has cautioned against the creation of new terror laws and said current powers are ample to deal with returning Isis fighters, who are prosecuted when there is evidence of a crime and monitored closely if there is not.
Noting that the far-right terrorist who murdered Cox and Islamist terrorists who killed Fusilier Lee Rigby were not charged using terror laws, Mr Hill said: "Nobody should be in any doubt that this was a terrorist offence [but it shows] our laws are fit for purpose in respect of each and every offender, whatever his/her ethnicity or religion."
Mr Hill found that the use of "Schedule 7" powers to stop people entering and leaving the UK had generated accusations of ethnic and religious discrimination, but that the law was being used less frequently and more effectively than ever before.
He recommended the adoption of a threshold of "reasonable grounds to support" the stops to boost oversight, consistency and public confidence and called on authorities to standardise conditions in which terror suspects are kept.
Amber Rudd, the Home Secretary, presented Mr Hill's report to the House of Commons and said she would "carefully consider its contents and the recommendations it makes" before responding formally in due course.
"Given the unprecedented terrorist threat, it is absolutely vital that our counterterrorism laws are effective but also fair and proportionate," a Home Office spokesperson said.
"Our legislation gives the police and security services a range of powers to identify and disrupt terrorist activity. We are also making good progress in implementing the Investigatory Powers Act which creates world-leading oversight and safeguards governing the use of powers to identify terrorist and other criminal activity."
The report came as the Government reviews its Contest counter-extremism strategy, which encompasses initiatives including the controversial Prevent programme.
On Wednesday, campaigner Sara Khan was appointed to lead the newly created Commission for Countering Extremism.
The co-founder of Inspire, a counter-extremism and human rights organisation, has been criticised for her support of Prevent and some Muslim campaign groups expressed concern over her appointment.
But a spokesman for Theresa May insisted Ms Khan would "bring a wealth of experience and knowledge to the commission" and supporters praised her "fierce independence".
The body, set up following the Manchester bombing, will be tasked with identifying and challenging all forms of extremism, advising ministers on new policies and promoting "pluralistic British values".
Mr Hill is also completing a separate report into Operation Classific, the police investigation into the Westminster Bridge attack, which will be presented to the Home Office next month.
Register for free to continue reading
Registration is a free and easy way to support our truly independent journalism
By registering, you will also enjoy limited access to Premium articles, exclusive newsletters, commenting, and virtual events with our leading journalists
Already have an account? sign in