'Untold damage' caused by failure to properly disclose evidence in court cases, review finds
Critics say call for cultural change must be backed up by funding increases following collapsed rape cases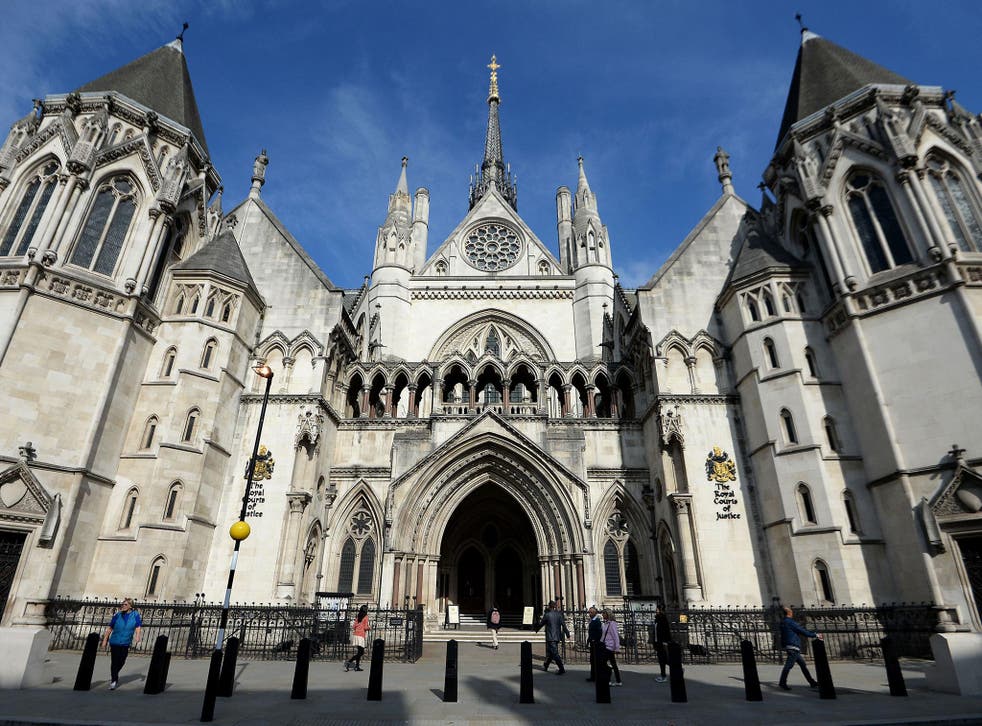 Failures to properly disclose evidence in court cases has caused "untold damage" to victims and suspects, a government review has concluded.
Commissioned following the high-profile collapse of a series of rape cases over newly discovered phone messages, the investigation found that police and prosecutors were routinely violating their duty to record, retain and review material.
The attorney general's office warned that the failings spread across all kinds of criminal cases.
"At the least this caused costly delays for the justice system and at worst it meant that cases were being pursued which the evidence did not support," it said. "The impact of these failings caused untold damage to those making allegations and those accused of them."
The review called for a "no tolerance culture" for disclosure failings across the police and Crown Prosecution Service (CPS), but admitted it was a "system-wide problem which needs a systematic response".
But critics say that such change cannot be affected without the funding to back it up, after years of cuts to police, prosecutors and the Ministry of Justice.
The former director of public prosecutions, Alison Saunders, warned last month that the "creaking" criminal justice system urgently needs more funding.
Victims' advocates and campaign groups meanwhile, have demanded investigations into the seizure of rape complainants' phones and intrusive probes into their personal records, following a backlash to collapsing cases last December.
The attorney general, Geoffrey Cox QC, said disclosure had been "seen as an administrative add on rather than fundamental pillar of our justice system".
Liam Allan says rape suspects should have anonymity until proven guilty
"This ends now," he added. "My review sets out practical recommendations and a clear plan of action which I will hold the leaders of the criminal justice system to account for delivering in their respective areas."
The review found that police were not always pursuing reasonable lines of inquiry that might "exculpate" the accused, and that disclosure obligations were not being considered with sufficient attention from the outset of a criminal investigation.
It said investigators and their supervisors were not thoroughly checking case papers before a submission to prosecutors, who were themselves failing to challenge or probe gaps in the investigation.
Overall, it said issues and tasks being left until too late a stage – leading to costly collapses, mistrials and appeals.
Noting that the vast increase in digital material has presented investigators and prosecutors with an "unprecedented challenge", the review suggested greater use of technology such as artificial intelligence.
It also said "significant improvements" could be gained from performing disclosure tasks earlier in the process.
Emily Bolton, legal director of the Centre for Criminal Appeals charity, accused the review of "ignoring the plight of those who are already wrongly imprisoned because of police and prosecutors failing to disclose key evidence".
She added that it was "almost impossible for the innocent to access justice."
Nick Hurd, the policing minister, said senior officers "have recognised there needs to be a change in culture towards disclosure" and were already implementing a national improvement plan.
He said the Home Office was also working with police and partners across the criminal justice system to explore how artificial intelligence and other technology can aid the analysis and sharing of digital evidence.
The NPCC lead for disclosure, Assistant Chief Constable Jeremy Burton, said progress was being made and the next phase of the national improvement plan would be released soon.
He added: "It will build on existing foundations to consolidate our progress, and embed the culture shift which ensures all officers and staff recognise that getting disclosure right is a fundamental part of a fair criminal justice system."
Max Hill, the new director of public prosecutions, said: "Rebuilding public confidence following the issues around disclosure is crucial and I welcome the attorney general's recognition of the progress that has been made. The CPS has worked closely with the National Police Chiefs' Council (NPCC) and the College of Policing to drive lasting improvements and will maintain our focus to make sure we bring about the necessary culture changes."
UK news in pictures

Show all 51
Chris Henley QC, chair of the Criminal Bar Association, told The Independent there was a "massive capacity problem with the police and CPS".
"It doesn't matter what you say about a cultural change if you don't have the resources to deliver it," he added.
"Defence lawyers get absolutely nothing or everything, we have to do the investigator's job for them because they don't have the capacity."
Amid mounting controversy over collapsing cases last winter, the CPS launched a review of every live rape and serious sexual assault prosecution in England and Wales, which found issues with the disclosure of unused material in 47 cases.
The separate government assessment examined cases in the magistrates' courts, as well as more complex crown court cases and specialist types of case, including economic crime and sexual offences.
It came a day after the lord chief justice's annual report warned of recruitment issues, a shortage of judges, low morale in courts and crumbling infrastructure. Lord Burnett of Maldon said a "worrying number" of positions remain unfilled.
"The well-publicised impossibility in filling vacancies in the High Court represents the tip of the iceberg," the report said. "There is a need to recruit unprecedented numbers of judges over the next couple of years, including through several large-scale recruitment exercises."
Mr Henley said the report illustrated a "crisis" in recruitment and morale throughout the whole criminal justice system.
"There are regularly fairly significant cases that people have in their diaries for months, that are adjourned at late notice because there's not a capacity to do anything," he added. "Around 10 per cent fewer cases went through crown courts in the first quarter of this financial year compared to the last … if you keep squeezing like that, court rooms are closed. I don't think there's much doubt at all that it is getting worse over time."