Tens of thousands of rape cases dropped because 'police traumatising victims', report suggests
Findings come as new figures show only 1.5% of reported rapes are prosecuted in England and Wales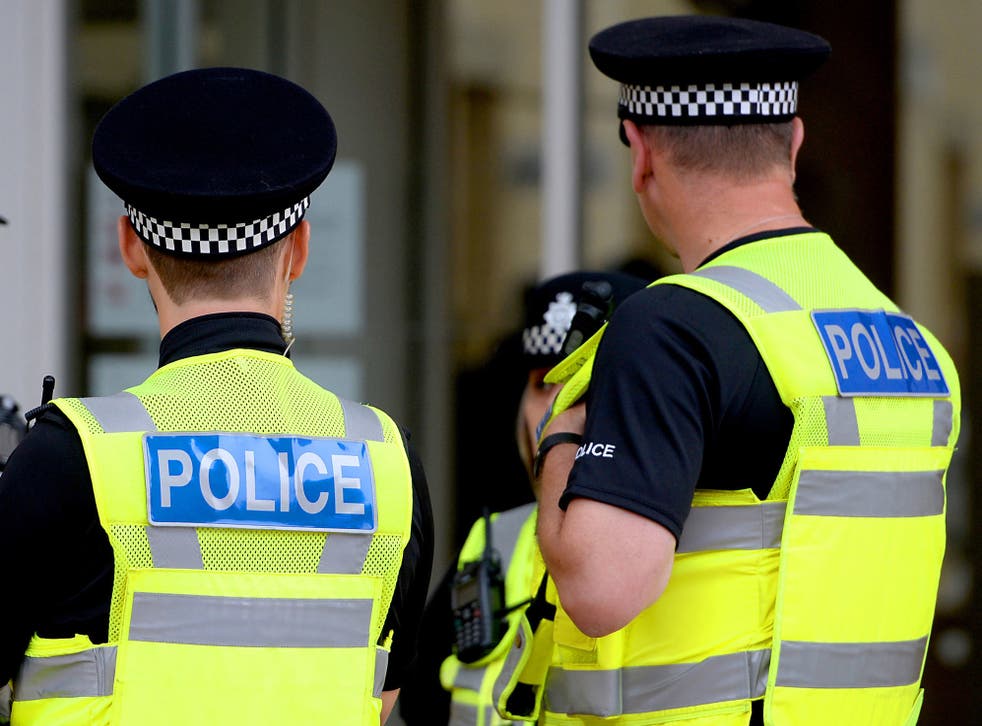 Tens of thousands of rape cases have been dropped by victims because police investigations are worsening their trauma, new research has suggested.
A review of cases in London found that 58 per cent of complainants withdrew their allegations, while police took no further action on 29 per cent of reports and only 3 per cent resulted in a conviction.
The London Rape Review, conducted by the mayor of London's Office for Policing and Crime and the University of West London, found that the most common reasons for victims withdrawing were "stress and trauma caused or exacerbated by the investigation", a desire to move on from the rape and concerns for their own safety.
Researchers sampled 500 cases that were initially reported to the Metropolitan Police in April 2016 for in-depth analysis, which predates the mounting controversy over demands for complainants' phones and medical records.
Claire Waxman, the London victims' commissioner, told The Independent the findings would be "far worse" for current cases.
"Victims of rape are almost being put on trial," she added. "They are not getting timely updates on investigations, not getting clear information, not getting access to the support needed to keep them engaged in this difficult process.
UK news in pictures

Show all 50
"What makes it worse is their treatment from start to finish – the way they're being questioned – all of this needs to shift towards a more trauma-informed approach."
A woman who was raped by a stranger in London last year told The Independent she dropped her case after police demanded access to her mobile phone.
"It made me very angry, it made me feel like I was the one on trial and they were trying to seek out ways it was my fault," Sarah* said, adding that she was concerned evidence of past one-night stands could be used against her in court.
Another who faced the same demand despite the Metropolitan Police identifying her attacker using DNA told The Independent the investigation felt like "one intrusion after another".
Jane* said: "I'm not actually sure I would have gone ahead with the case if I'd known what was part of the process."
Bonny Turner, who waived her anonymity to reveal how her alleged attacker was not prosecuted after appearing to "confess" to raping her in a Facebook message, described the City of London Police investigation as "completely re-traumatising".
Ms Waxman said that although the review was of London cases, the same "general picture would be similar everywhere else about victim withdrawal".
"It's not a choice – they are being pushed out of the process," she added.
"Everything works against them, it's such a difficult and brutal process to navigate. We're doing this to people who are very traumatised and not giving them the help needed."
The most recent figures for England and Wales show that only 1.5 per cent of almost 59,000 reported rapes are now resulting in a prosecution.
The End Violence Against Women Coalition has written to the prime minister over plummeting prosecutions, saying the figures amounted to a "decriminalisation of this extremely harmful crime".
The most common outcome recorded in the year to March was "evidential difficulties – victim does not support action", in 39 per cent of cases or 23,110 in real terms.
Another 15 per cent of investigations (8,900) were closed for other evidential difficulties and in 9 per cent (5,200) of cases no suspect was identified.
Almost a third of reported rapes were still being investigated and it now takes an average of four months for an outcome to be assigned – the longest wait for any crime type.
In the London sample, the average length of time from a rape report to the end of a trial was 18 months.
Ms Waxman said complainants were waiting for charging decisions "for far too long" as police and the Crown Prosecution Service (CPS) play "ping pong" with cases.
The London victims' commissioner said investigations were "getting stuck" as prosecutors ask for more evidence before progressing to a charge.
"CPS blame police and police blame the CPS, and at the moment we can't get who is at fault here," she added.
The report called for "excessive intrusion" into victims' phones, records and personal data to be ended, and for the government to fund legal support for complainants to have independent advice and legal representation.
It recommended a new law to ensure rape and domestic abuse suspects are subject to bail conditions, rather than being released under investigation, so victims feel safe enough to continue their cases.
The review called for a three month cut-off period for third-party evidence requests to speed up investigations, and for police and CPS staff to undergo trauma training and draw up new guidance on how it may affect evidence.
The Information Commissioner's Office is currently investigating allegations of disproportionate intrusion into complainants' privacy and the government is conducting a separate review of the way sexual violence cases are handled across the criminal justice system.
The Metropolitan Police said it would review the recommendations and continue working with partners to "make the process as comfortable for victims as possible".
"We know that there is more we can do with partners in the criminal justice system to improve the experience for victims who show great bravery in reporting offences committed against them to police, and bringing more offenders to justice," said Assistant Commissioner Mark Simmons.
"We recognise the distress a prolonged investigation can cause and officers endeavour to keep victims updated."
The CPS said new guidance was being developed with the NHS, voluntary groups and police to improve complaints' access to therapy and allow them to give their best evidence in criminal proceedings.
A spokesperson highlighted that only 14 per cent of cases in the sample were passed to prosecutors for a charging decision.
"All charging decisions are taken by specialist prosecutors, who are highly trained to understand victim vulnerabilities and the impact of rape, as well as consent issues, rape myths and stereotypes and other challenges," she added.
"The CPS is clear that police and prosecutors must only request data in order to follow a reasonable line of enquiry, and when it forms an essential part of a fair investigation and prosecution."
*The Independent has changed victims' names to protect anonymity
Register for free to continue reading
Registration is a free and easy way to support our truly independent journalism
By registering, you will also enjoy limited access to Premium articles, exclusive newsletters, commenting, and virtual events with our leading journalists
Already have an account? sign in
Register for free to continue reading
Registration is a free and easy way to support our truly independent journalism
By registering, you will also enjoy limited access to Premium articles, exclusive newsletters, commenting, and virtual events with our leading journalists
Already have an account? sign in