Rebekah Brooks 'okayed' £4,000 for bikini picture of Prince William, Old Bailey hears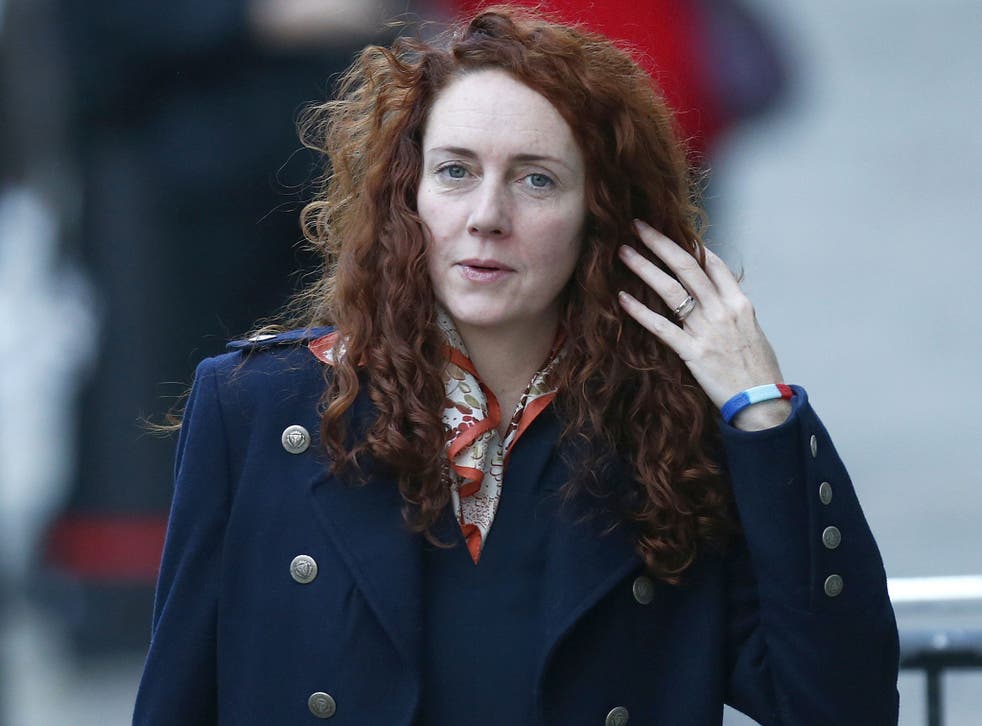 Former News International executive Rebekah Brooks sanctioned a payment of £4,000 to a public official for a picture of Prince William dressed as a Bond girl in a bikini at a Sandhurst party, a jury has heard.
The Old Bailey was told that Ms Brooks, then editor of The Sun, was asked for her opinion on paying a member of the armed forces for the story. Less than 10 minutes after she was sent an email by a Sun news editor saying the military contact who was offering the picture wanted £4,000, she responded by saying "OK", the jury heard.
It led to a page-seven exclusive in The Sun in September 2006 with the headline "Willy in a Bikini", together with a mocked-up picture of the prince wearing a green swimsuit and Hawaiian-style flowers. The article claimed that "Prince William caused a stir at a Sandhurst 007 bash by dressing as a Bond Girl", and said his girlfriend, Kate Middleton, dressed in a wetsuit.
The court heard that a payment dated 16 June 2006 and headed "Prince William wearing a bikini exclusive" for the amount of £4,000, to be collected by the wife of the member of the armed forces, was made at a Thomas Cook branch in Slough, Berkshire.
The Sun reporter who was working on the story told his superior in the email later forwarded to Ms Brooks that the picture had come via his "best contact at Sandhurst". He claimed that while £4,000 "sounds like a lot", it would "open the door for future exclusives and info", the jury heard. "I'm worried if we don't meet his demands, this opportunity will pass," he added.
The jury was also told of a string of emails between another Sun reporter and Ms Brooks in which she authorised money to be paid to his "number one military contact", following "massively picked up" exclusive stories.
The court heard that Ms Brooks repeatedly approved via email what the reporter described as "good value for money" payments of £500 to £4,500 to his source.
The court was informed that around 60 officers are working on Operation Elveden.
Ms Brooks denies two counts of conspiring with others to commit misconduct in public office linked to the alleged inappropriate payments to public officials. The trial continues.