Rolf Harris visited Broadmoor Hospital after invite from Jimmy Savile
The performer will be sentenced for a string of sex attacks on Friday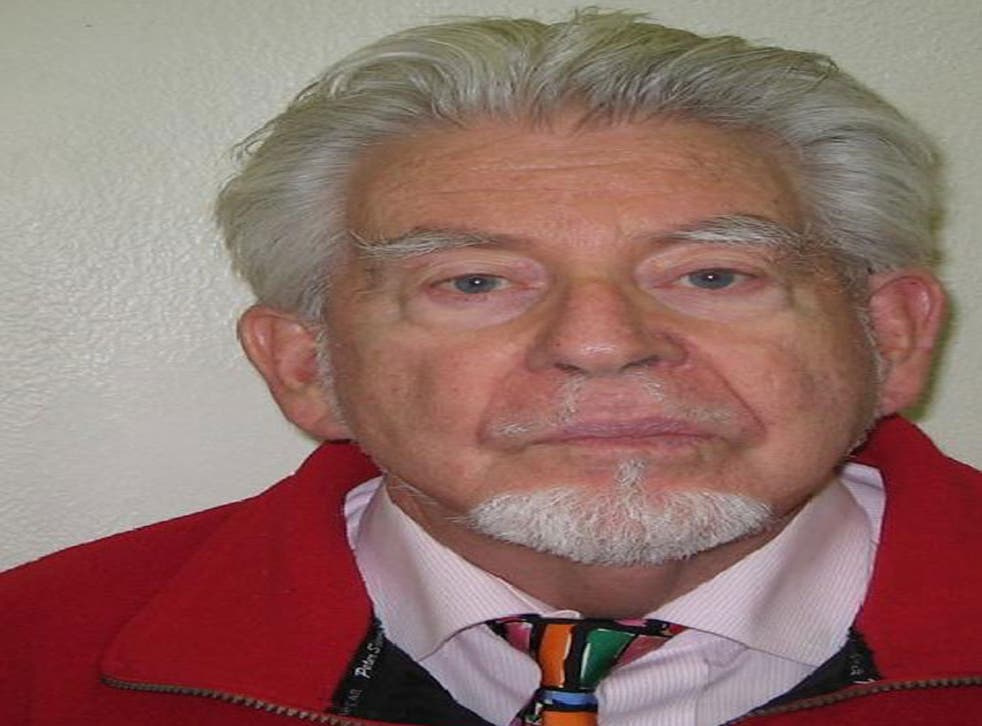 The disgraced entertainer Rolf Harris visited Broadmoor Hospital on the invitation of Jimmy Savile, the trust responsible for managing the hospital has confirmed.
Harris, 84, was found guilty on Monday of abusing four girls in a string of sex attacks dating back more than 40 years, with the youngest of his victims aged just seven or eight years old. He faces prison when he is sentenced on Friday.
West London Mental Health NHS Trust confirmed to The Independent that Harris visited the hospital in 1973.
A spokesperson said: "Rolf Harris visited Broadmoor Hospital on one occasion in 1973. He was escorted by staff at all times and there is no suggestion of any inappropriate behaviour or incident occurring during the visit.
"We cannot say with certainty whether Jimmy Savile accompanied him on this visit, but we believe he may have. We have already looked into Rolf Harris' visit to Broadmoor Hospital as part of the Jimmy Savile Investigation: Broadmoor Hospital."
The news comes as officers from Operation Yewtree, the national inquiry set up in the wake of the Jimmy Savile scandal, have said they will continue to investigate allegations as it emerged that a further 13 women had contacted the children's charity the NSPCC claiming they too were abused by Harris.
Video: Rolf Harris draws a portrait of Jimmy Savile
Alison Saunders, the director of public prosecutions, said it is too early to say whether Harris will face fresh criminal charges.
She told BBC Breakfast: "We know there has been more reporting, what we don't know yet is whether or not more charges will follow.
"We will work with the police and look at any cases that they send to us to see whether there is enough evidence to bring more charges. So it is too early to say really."
Speaking in reaction to the verdicts, Peter Wanless, chief executive of the NSPCC, told ITV's Good Morning Britain that the decision by Harris to feature in a child abuse prevention video Kids Can Say No in the 1980s had shown his "absolute hypocrisy".
When asked if Harris had contacted the NSPCC about help with making the video, Mr Wanless replied: "I think what happened was that he commissioned an independent film company to make this video and then they asked us about the accuracy of the safety messages within the video.
"We were consulted about the accuracy of the messages which were being delivered, which I think were probably pretty strong messages."
He added: "It shows the complete hypocrisy and the danger of sexual predators hiding in plain sight.
Following the news of his conviction, Australian Prime Minister Tony Abbott said he felt "gutted and dismayed". He told ABC radio: "It's very important that we do everything we humanly can to protect vulnerable young people. Sexual abuse is an utterly abhorrent crime.
The mayor of Perth in Western Australia said the council was considering tearing up a plaque to Harris inlaid in the city's St Georges Terrace.
Harris has already had his Bafta fellowship, awarded two years ago, removed.
A spokesman for the Academy confirmed yesterday that his honour would be removed in light of the conviction.
"The British Academy of Film and Television Arts (Bafta) has made the decision to annul the Bafta fellowship bestowed upon Rolf Harris in 2012 following his conviction," said the spokesman.