Rotherham child abuse report: Police commissioner Shaun Wright quits Labour Party – but refuses to resign from post
Shaun Wright told to go by Thursday morning, claims source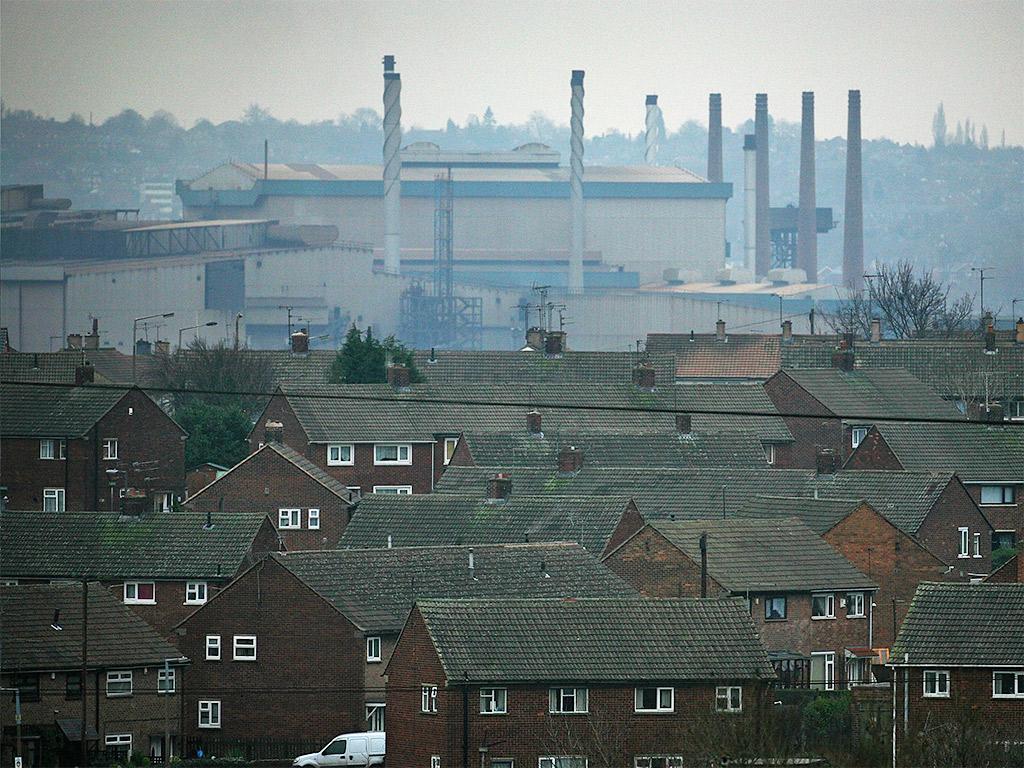 South Yorkshire's police and crime commissioner, Shaun Wright, has resigned from the Labour Party but insisted he will not step down from his post despite a damning report into the sexual abuse of 1,400 children in Rotherham.
On Wednesday, Labour issued Mr Wright — a former Labour councillor and the Rotherham Council cabinet member for children's services between 2005 and 2010 – with an ultimatum: resign by Thursday morning or be suspended from the party.
But late on Wednesday night, he pre-empted the move by issuing a statement saying: "I formally tender my resignation from the Labour Party.
"However, I remain committed to, and intend to remain in, my role as an Independent Police and Crime Commissioner for South Yorkshire."
Speaking earlier to the BBC, Mr Wright, who became police commissioner in 2012, said he believed he was still "the most appropriate person to hold this office at this current time".
"Had I known then what I know now I could have done more," he added. "As an elected member I came into this role to make a difference. At every stage I've done my utmost to protect those people.
"I have taken lessons learned in that office and brought them to bear in my new role with South Yorkshire Police."
A statement from Mr Wright's office added that he had previously apologised for the failure of Rotherham Council during his time in the cabinet and he accepted there was "more that everyone should have done".
"Since becoming Police and Crime Commissioner he has repeatedly publicly made tackling child sexual exploitation his number one priority," a spokesperson for Mr Wright added. "He is more determined than ever to lead a police force that effectively roots out the evil criminals who carry out such disgraceful abuse to South Yorkshire children and brings them to justice."
Calls for him to quit have been growing since the report revealed how children as young as 11 were raped, abducted, beaten and trafficked to other parts of England between 1997 and 2013. The extent of the exploitation and links to wider criminality was highlighted in three reports in the early 2000s but police failed to act on the crimes and the findings were largely ignored by the council, the inquiry team was told.
And yesterday, a Labour Party source said: "We have given Shaun Wright time to reflect. If he has not resigned by morning, we will suspend him from the Labour Party."
To date, only the council leader, Roger Stone, has resigned over the "historic failings".
The leader of the Lib Dem group on Sheffield City Council, Colin Ross, said: "Lessons must be learnt and those responsible must be held to account. Shaun Wright was the councillor in charge of children's services at Rotherham Council and also sat on the Authority of South Yorkshire Police when both organisations knew about the level of child sexual exploitation, but chose not do anything about it.
"It's difficult to see how local people can have confidence in him to continue as our Police and Crime Commissioner."
Jane Collins, the Ukip MEP for Yorkshire and Humber, also called for him to step down and criticised the council's refusal to sack or discipline anyone over the revelations.
"We are talking about children as young as 11 being trafficked, gang raped, beaten, plied with alcohol and drugs, and even threatened with being burned alive," she said.
"My outrage at these events is simply beyond words
"I categorically call for the resignation of everyone directly and indirectly involved in this case […]
"I also call for a criminal investigation by a force not directly linked with this scandal in to all those implicated in this scandal.
"There is no place for these people in public life."
The focus on Rotherham followed the jailing of five men in 2010 who were found guilty of grooming teenage girls for sex.
The gang, described as sexual predators by the judge, had sex with them in cars and parks around the town.
After they were imprisoned, police said the case showed how seriously the force and the council treat the issue of child sexual exploitation.
Additional reporting by PA