Rotherham child abuse scandal: 'Deeply embarrassed' police chief insists he had 'no idea' of scale of abuse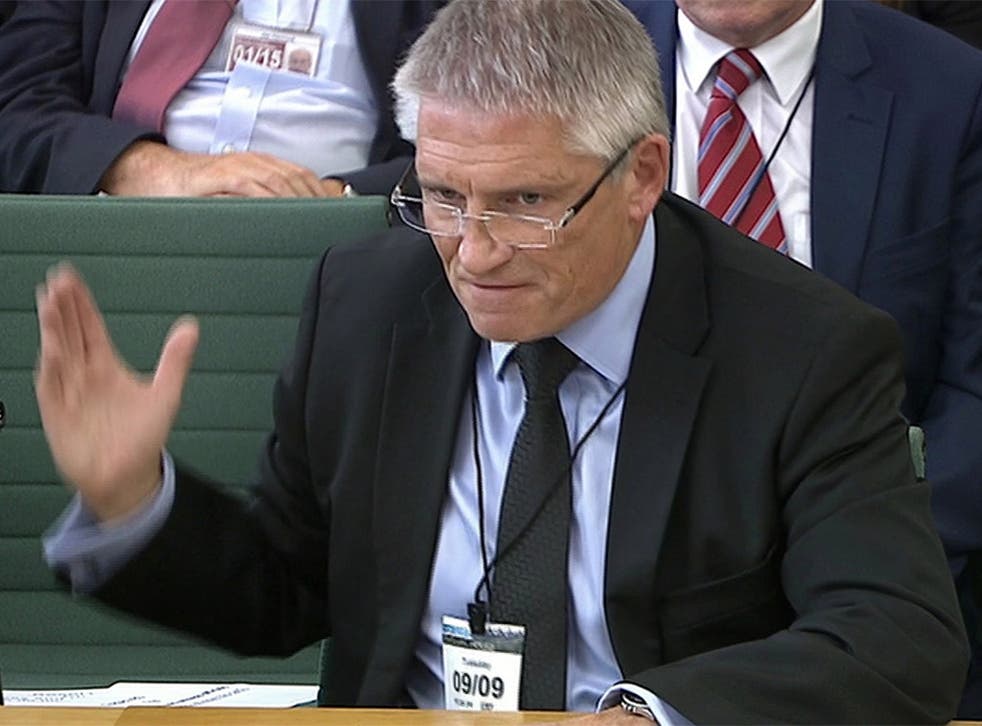 The police chief at the centre of the Rotherham child abuse cover-up claimed yesterday that he had no idea what was going on and was embarrassed at his failure to stop it.
Meredydd Hughes, the former head of the South Yorkshire force, said that he felt sick when he read the reports of the extent of abuse that was reported during the time he was in charge of the force.
MPs said that his denials were hard to believe following a report that detailed how 1,400 children in Rotherham were sexually abused over 16 years. A series of reports highlighted the problems from 2002 but they were either ignored or suppressed by senior council staff and police.
The Home Office researcher whose exposure of the Rotherham sex scandal was suppressed more than a decade ago was threatened by officers with the prospect of her personal details being passed to grooming gangs, MPs heard.
"I am not immune to the idea that this is a hideous crime and I am deeply embarrassed," said Mr Hughes. "But I can say with honesty that at the time that I was both deputy and chief constable, I had no idea of the scale and scope of this type of organised crime." He added: "I am distressed that nobody told me at the time. I did not run that police force with a culture where those who bring bad news and speak truth to power are treated badly."
It emerged yesterday that 25 further alleged victims have come forward following the publication of the report. Mr Hughes acknowledged he had "signally failed the victims" in Rotherham. "This is not something that I would have turned a blind eye to," he said.
Mr Hughes, who served as chief constable from 2004 to 2011, later sought to become the first police and crime commissioner for South Yorkshire, but was beaten in the selection process to become the Labour candidate by the current incumbent Shaun Wright.
He said he would have stepped down from the post had he been selected, piling further pressure on Mr Wright who has refused to bow to demands to step down over his role in the failures as a senior councillor with responsibility for child protection affairs.