Rotherham child abuse scandal: Police commissioner Shaun Wright resigns - but takes no responsibility
Shaun Wright had resisted calls to step down by the PM, among others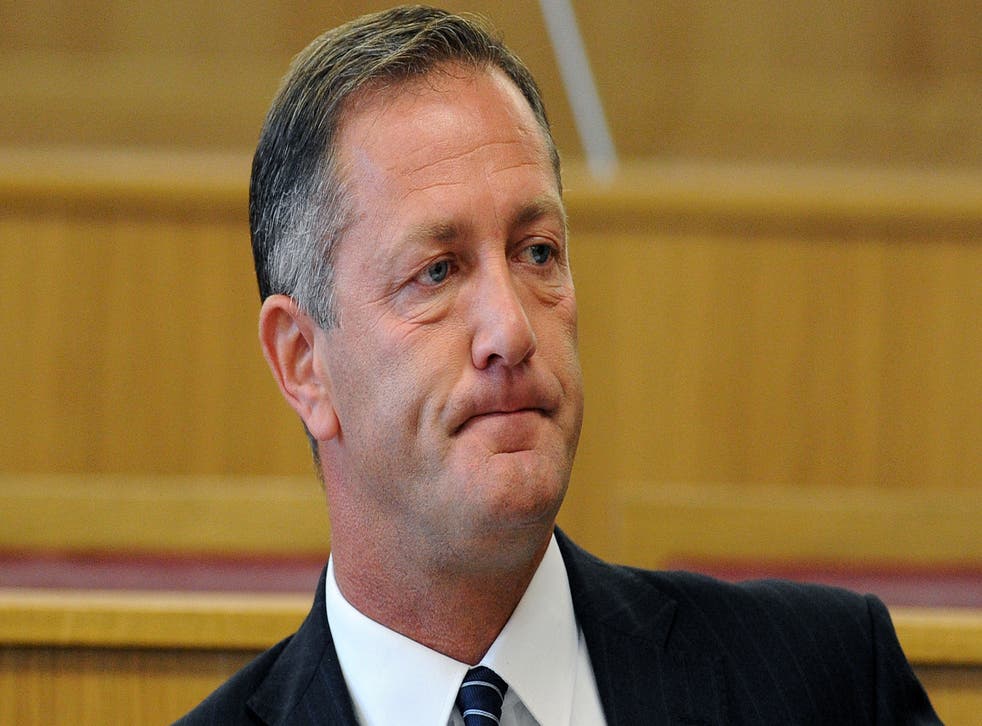 The embattled South Yorkshire Police and Crime Commissioner Shaun Wright has resigned over the Rotherham child abuse scandal after calls from residents, politicians and even the Prime Minister.
Mr Wright had refused to leave his post despite a damning report into the sexual abuse of 1,400 children in Rotherham that exposed years of failures by the local council, police and authorities.
But on Tuesday he stepped down, citing "public opinion and media coverage" following the publication of Professor Alexis Jay's report.
His continued employment sparked anger in the local community, with the grandfather of an alleged victim telling him "if I had a gun I would shoot you" at a public meeting last week.
The man said his 12-year-old granddaughter was arrested by police for being drunk and disorderly as they let the four adult abusers with her go free.
Mr Wright did not admit fault or take any responsibility for police or council failures in a bullish statement, saying personal criticism was "detracting from the important issue" of victims and catching their abusers.
He said: "I feel that it is now right, to step down from the position of Police and Crime Commissioner for South Yorkshire, for the sake of those victims, for the sake of the public of South Yorkshire and to ensure that the important issues outlined in the report about tackling child sexual exploitation can be discussed and considered in full and without distraction."
Mr Wright said he had wanted to continue his work with South Yorkshire Police and wished the force "the very best" with reforms.
"I entered into public service to make a positive difference in South Yorkshire" he added. "Protecting vulnerable people and particularly victims of child sexual exploitation has been my number one priority as Commissioner and much progress has been made over the last two years."
Mr Wright had been forced to resign from the Labour party, dropped as a Home Office advisor on sexual violence and given a vote of no confidence by the local police and crime panel in the wake of the report but stubbornly refused to resign.
David Cameron intervened in August, saying "the right decision would be to resign and take full responsibility for what happened", and the Home Secretary and Ed Miliband also urged him to go.
Before becoming the elected head of South Yorkshire police, Mr Wright was the Rotherham Council cabinet member for children's services, with responsibility for safeguarding, for five years.
After the release of the report in August, outrage quickly focused on authorities in Rotherham as reports emerged of victims being ignored or dismissed by agencies when they attempted to report abuse.
Children as young as 11 were raped, abducted, beaten and trafficked to other parts of England between 1997 and 2013.
The extent of the exploitation and links to wider criminality was highlighted in three reports in the early 2000s but police failed to act on the crimes and the findings were largely ignored by the council, the inquiry team was told.
A by-election to replace Mr Wright is being arranged and an Acting Commissioner will be installed until a new leader is appointed.