Rotherham grooming gangs may have abused more than 1,500 victims, investigators reveal
National Crime Agency expects 'complex' investigation to take several years as trials approach 
Lizzie Dearden
Home Affairs Correspondent
Tuesday 20 February 2018 19:03 GMT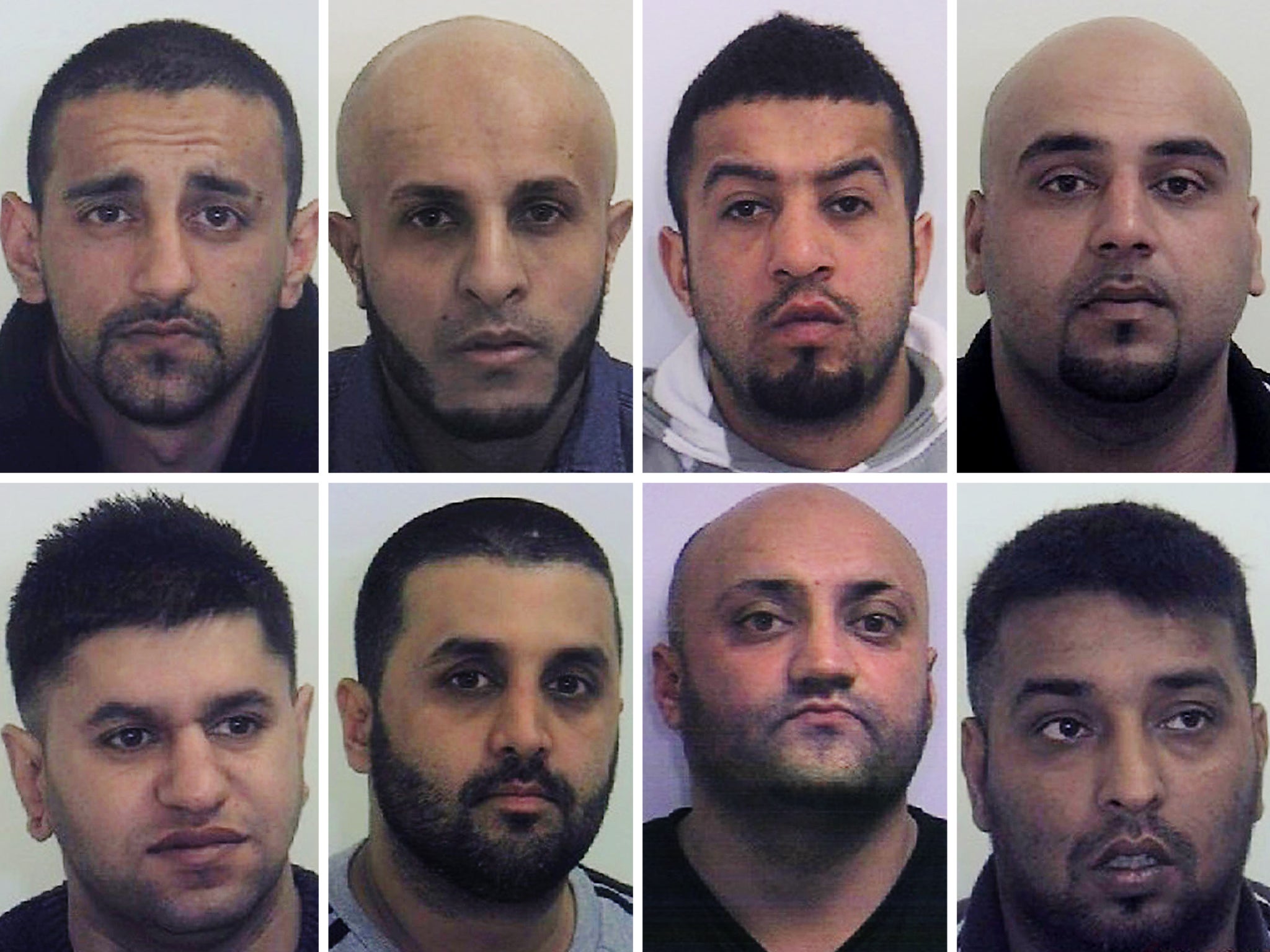 More than 1,500 people may have been abused by grooming gangs in Rotherham, according to officials leading the biggest investigation of its kind in the UK.
Around 100 more potential victims have been discovered in the wake of Alexis Jay's damning report on how authorities had ignored sexual exploitation in the South Yorkshire town for more than a decade.
The National Crime Agency (NCA), which is investigating grooming activity between 1997 and 2013, said some had come forward themselves and others had been identified by other survivors or through analysis of a local youth project and social care files.
Paul Williamson, the head of investigations for Operation Stovewood, said momentum was increasing.
"Our endeavours are bringing benefits to victims, not just with justice long overdue but in terms of the support they are given to proceed through the criminal justice process and assist them in building a better life," he told The Independent.
"We want to make Rotherham a hostile environment for anyone committing child sexual exploitation and anyone thinking of doing that in the future."
Only four men have so far been convicted but six further trials are due to start later this year and 34 investigations are ongoing.
Police on Rotherham conviction
Out of 1,510 potential victims identified, at least 1,300 are female. Investigators have interviewed 260 survivors to identify 110 suspects, with 38 arrested, 18 charged and two cautioned.
The NCA believes the investigation will take several years to complete as evidence gathering has been completed for less than a fifth of victims and "there's a lot of work left to be done".
Mr Williamson is hoping to increase his team – which currently has a £6.9m annual budget – from 144 officers to up to 250.
"I acknowledge it's taken a bit of time to get here," he said. "We're now at a time when we can deliver an impact but we are yet to reach my ideal state."
Operation Stovewood is limited to historical abuses, but all identified suspects are put through risk assessments to ensure they are not committing new crimes, which would be handled by South Yorkshire Police.
"By dealing with the perpetrators of past abuse we are minimising the risk of current and future risks to children," Mr Williamson said.
"We're judged by our deeds are we are looking to lock up child sex offenders and bring them to justice."
Around 80 per cent of designated suspects are of Pakistani heritage, with the remainder a mixture of white British and other races, and the majority are aged in their 30s and 40s.
The racial characteristics of gangs operating in Rotherham have sparked community tensions and a series of far-right marches in the town, as well as the murder of an 81-year-old grandfather who was beaten to death by two white men who called him a "groomer" before launching their brutal attack.
Mr Williamson pointed out that white British men are among the suspects in upcoming trials, adding: "There's a balance to be struck….we just follow the evidence and goes where it takes us."
The NCA's investigation was commissioned by South Yorkshire Police in the wake of the Jay report, which found "blatant" failures by the force and Labour-run council.
Harrowing testimonies revealed that one 12-year-old girl was arrested for being drunk and disorderly after being found in a house with paedophiles, with others making complaints to police that were ignored or being abused while in council care.
Groomers used multiple locations in the Rotherham area, including their homes, derelict buildings, businesses and taxis, while some victims were trafficked onwards to other towns and cities.
Drugs and alcohol were frequently used to control girls and lower their inhibitions, as well as emotional exploitation which saw victims convinced they were in relationships with their abusers.
Others suffered threats and violence.
Many survivors have since suffered the long-term effects of abuse, including mental health issues, damaging relationships, drug and alcohol addiction and suicidal tendencies.
Mr Williamson said packages of support were being created for each victim in touch with the NCA, adding: "The feedback we're getting from survivors and partners is positive because they are seeing people arrested and getting those results."
He acknowledged the probe was long overdue, coming after decades of authorities failing to listen to or believe victims, protect them and investigate the crimes, adding: "Times have changed."
The NCA described the investigation as "unprecedented in its scale and complexity" because of the vulnerability of witnesses recalling abuse dating back up to 20 years.
It is 85 per cent funded by the Home Office and 15 per cent by South Yorkshire Police, and has cost more than £10m so far, although officials say there are no plans to reduce funding.
Several grooming investigations relating to other British cities are underway, with a suspected gang recently exposed in London and more than 700 women and girls abused in the North-east.
The type of abuse seen in Rotherham only makes up a fraction of sexual exploitation in the UK and a report by the NSPCC shows that recorded child sex offences are at an all-time high.
The Department for Education has mounted a new campaign to tackle all kinds of child abuse and neglect by enabling professionals to spot the signs.
Dame Vera Baird QC, the Association of Police and Crime Commissioners' lead on victims, said: "It is often the case that children do not understand when they're being groomed or be able to distinguish a good relationship from a bad one."