Sadie Hartley murder: Woman who helped 'bunny boiler' Sarah Williams kill 'love rival' feared she would be next
Katrina Walsh feared Williams would lace her food with prawns to trigger her allergy and disguise it as a suicide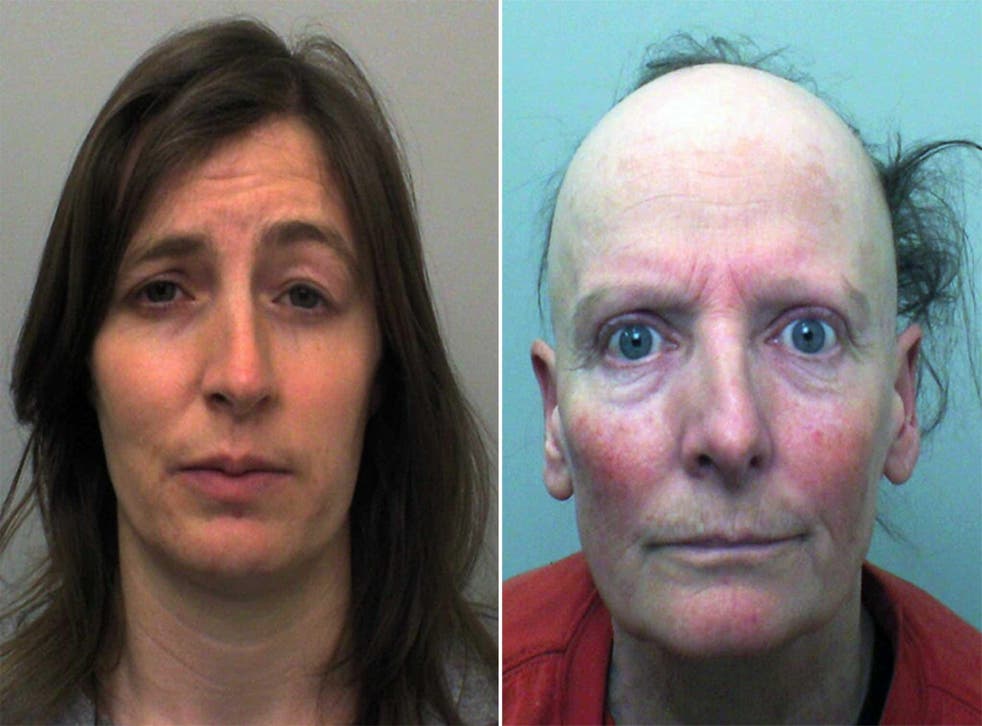 Love-triangle killer Katrina Walsh feared accomplice Sarah Williams would trigger her life-threatening shellfish allergy and frame her for the murder of Sadie Hartley, it has emerged.
In letters sent from prison to her ex-husband Kevin Walsh, she said she suspected Williams would contaminate her food with prawns and hide her medication, before leaving a forged suicide note confessing to the killing.
In a letter, seen by the Sunday Mirror, she wrote: "All she [Williams] needed to do would be to contaminate something I ate with prawns and remove my EpiPens. Then add a 'suicide' note confessing & she'd maybe have got away with this."
Ms Walsh, 56, apparently believed the plan had been thwarted due to Williams' prompt arrest.
In another note to Mr Walsh, 58, she wrote: "Sorry to mess your life up. Hope you can see the lighter side of it."
Walsh and Williams were convicted of murdering businesswoman Sadie Hartley, 60, at her home in Helmshore, Lancashire, after plotting the "perfect murder" for 18 months.
Ms Hartley's partner, 57-year-old former fireman Ian Johnston, had previously been in an intimate relationship with Williams, and the pair had since exchanged illicit text messages, despite his relationship.
Williams attacked Ms Hartley with a stun gun on 14 January, before proceeding to stab the semi-paralysed mother-of-two in the face and neck with an 8-inch carving knife.
The victim received more than 50 injuries during the brutal assault, and her body showed defensive wounds, suggesting she had tried to fight off her attackers.
Mr Justice Turner, who jailed both women for life, said the "unimaginable ferocity" of the murder of the "loving mother" was like the "slaughtering of an animal".
Williams received a minimum prison sentence of 30 years, and Walsh will serve a minimum of 25 years, after both being found guilty of murder.
Williams' arrest was captured by documentary makers who were following the Lancashire Police at the time.
Sadie Hartley murder: Sarah Williams and Katrina Walsh found guilty
In the footage, Williams is woken by officers at 3am, and is seen sitting bolt upright with a blank look on her face.
The clip will be broadcast as part of an ITV documentary about the murder, called The Murder of Sarah Hartley, on September 1.
Additional reporting by the Press Association