Sadiq Khan to 'significantly increase' stop and search in London
Mayor says targeted use of powers will get weapons off the streets amid rise in stabbings 
Lizzie Dearden
Home Affairs Correspondent
Wednesday 10 January 2018 19:40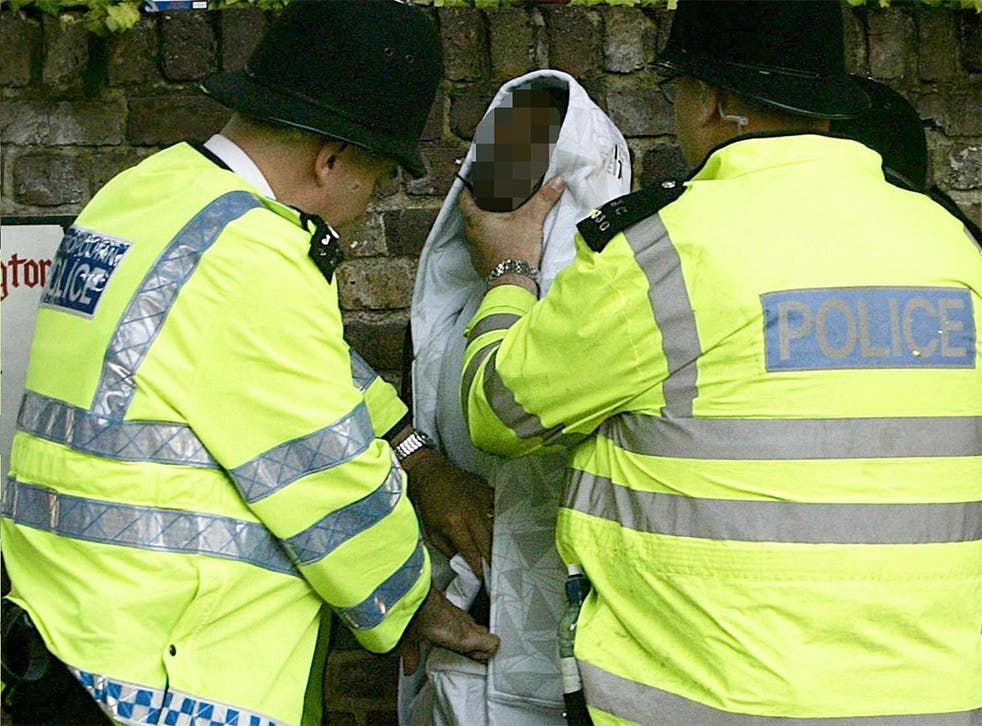 There will be a "significant increase" in targeted stop and searches by police in London as part of efforts to combat rising violent crime, Sadiq Khan has said.
The mayor said that although the controversial searches can cause tension, they are a "vital tool for police to keep our communities safe".
He was speaking amid mounting concern over a rise in violence including stabbings, acid attacks and moped robberies, with four young men murdered in the capital on New Year's Eve alone.
Writing in the Evening Standard, Mr Khan said their deaths brought the high brought on by celebrations "crashing down", adding: "What happened on New Year's Eve wasn't an isolated event but part of a worrying trend of rising violent crime across Britain."
He noted that the first days of 2018 have seen further murders in London, as well as knife attacks in Bristol, Sheffield, Oxford and Birmingham.
Mr Khan said the Metropolitan Police was "ramping up its fight against violent crime", adding: "This will include a significant increase in the use of targeted stop and search by the police across our city.
"I know from personal experience that when done badly, stop and search can cause community tensions.
Changes to stop and search - London Live
"But when based on real intelligence, geographically focused and performed professionally, it is a vital tool for the police to keep our communities safe. It will let the police target and arrest offenders, take the weapons they carry off our streets and stop these attacks from happening."
Mr Khan called for stop and search to be used in an "evidence-based and targeted manner" in his 2016 election manifesto and first announced its use would increase in a knife crime strategy released in June.
Amber Rudd gave her support to the move over the summer and Metropolitan Police Commissioner Cressida Dick said officers would have her full backing.
Body-worn video cameras are also being rolled out in London in a bid to improve accountability and Scotland Yard has been running weapons sweeps and other operations aiming to take knives off the streets.
Commander Neil Jerome, of the Metropolitan Police's territorial policing division, said increasing stop and search was "a hugely important police power for protecting Londoners".
He said the power resulted in more than 3,000 arrests for weapon possession and thousands of seizures every year, adding: "The primary purpose of stop and search is to enable officers to either allay or confirm their suspicions about an individual without having to arrest them.
"Effectiveness must therefore reflect where suspicion has been allayed and an unnecessary arrest, which is more intrusive, has been avoided; or where suspicion has been confirmed and the object is found or a relevant crime is detected."
There were more than 295,600 stop and searches carried out in the 2016/17 financial year – a rate of five per 1,000 people.
Police forces' use of the powers has been declining over recent years following waves of national controversy and local tension, with last year's total a mere quarter of that from 2011/12.
A watchdog found that 94 per cent of examined incidents had "reasonable grounds" or resulted in objects including drugs, weapons, stolen goods or evidence of other crimes being found.
But a report released in December warned that searches of black, Asian and ethnic minority people were still disproportionate and threatening public trust and confidence in the police.
HM Inspectorate of Constabulary (HMICFRS) found that black people are at least eight times more likely than white people to be stopped and searched, even though it is statistically less likely for drugs to be found.
UK news in pictures

Show all 50
Its report said the disparity suggests "that the use of stop and search on black people might be based on weaker grounds for suspicion than its use on white people", adding that police forces have not sufficiently explained the reasons.
The National Police Chiefs' Council said policy changes had made forces ensuring stop and search is used legitimately and fairly, causing fewer stops that are more effective.
At a conference for Chief Constables and Police and Crime Commissioners in November, several senior officers claimed some officers had become reluctant to use stop and search powers because they feared racism accusations, linking the fall to rising violent crime.
Over the past year the number of violent offences against the person rose by 19 per cent across England and Wales, and by just over three per cent in London.
Police forces have repeatedly called for increased funding to combat the increase, alongside the rising terror threat and other forms of demand resulting from cuts to other public services.
After repeatedly refusing the demands, the Government was heavily criticised for demanding that elected Police and Crime Commissioners increase the money taken from council tax to fill the gap.
Register for free to continue reading
Registration is a free and easy way to support our truly independent journalism
By registering, you will also enjoy limited access to Premium articles, exclusive newsletters, commenting, and virtual events with our leading journalists
Already have an account? sign in
Register for free to continue reading
Registration is a free and easy way to support our truly independent journalism
By registering, you will also enjoy limited access to Premium articles, exclusive newsletters, commenting, and virtual events with our leading journalists
Already have an account? sign in