Mother who killed two children with lover half-brother was seen by authorities as 'loving and caring'
Sarah Barrass strangled and drowned children in effort to stop them being taken into care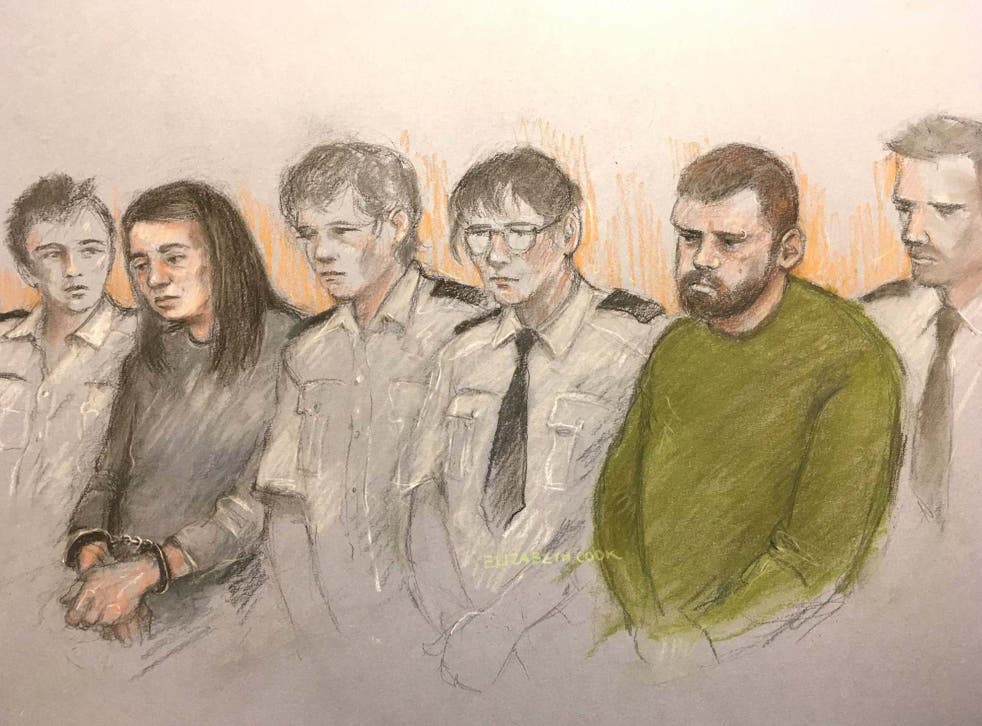 No one could have predicted a mother who murdered two of her children and tried to kill the other four would carry out the attack, a review of the case has concluded.
Sarah Barrass, 35, was jailed for life last year after she was convicted of strangling her two eldest teenage sons before then attempting to drown their younger siblings in the bath.
The father of the children, her half-brother and secret lover Brandon Machin, was also convicted of murder and given a similar minimum 35-year sentence.
Now, a serious case review of the killings by local authorities involved has found no evidence that any of the social workers or other agencies involved with the family could have predicted the actions taken in May 2019.
"This review has seen significant evidence of effective and caring practice with the children by all agencies involved with the family," the report stated.
UK news in pictures

Show all 50
"Practitioners saw [Barrass] as a loving, caring and competent mother."
Barrass had initially tried to kill Tristan, 13, and Blake, 14, by forcing them to take a drugs overdose.
When this had failed, she then called Machin over, with whom she had been having a secret sexual relationship for several years, to help her strangle them to death.
Sheffield Crown Court heard at the time the couple had begun to fear their incestuous relationship would be discovered and Barrass was also concerned her six children would be taken into care.
The pair had planned for Barrass to murder all six youngsters, the youngest of whom were toddlers aged under three, before then killing herself.
When the attempt to kill the four eldest children by forcing them to take tablets, including ADHD medication, did not work, Barrass decided "the children were better off dead than in care", prosecutors told the court last year.
After the couple strangled Tristan and Blake, they then repeatedly attempted to drown one of the younger children. Police, who had been alerted by a friend Barrass had been messaging, arrived at the house that evening, too late to save the lives of the oldest teenage boys.
The four other children, who cannot be named for legal reasons, were taken to hospital but released the same day.
Barrass and Machin's trial had heard evidence the mother had previously threatened her children, with visitors to the house reporting she told them "I gave you life, I can take it away". The 35-year-old had also requested help from social services to look after her children.
In a message to a friend, she said: "I've thought of every possible solution to this mess. Mass murder, putting them all in care, checking in to the local nut house.
"I love my kids too much to kill them, I can't put them into care for the same reason."
But the serious case review, ordered last year by local authorities after the convictions, had concluded none of the professionals involved had any reason to believe anything was wrong.
The family had contact with a large number of staff and a variety of agencies but the review said: "Professionals' view of mother's parenting was overwhelmingly positive and she was seen as a competent, caring and articulate parent who supported and fought hard for her children's access to appropriate support and help.
"She frequently self-referred to support services and the police."
But, it emerged at the trial, none of the agencies working with the family had any idea Machin was not simply the supportive brother of Barrass, but actually the father of all six children.