Children as young as six among hundreds of underage 'sexting' offence suspects
Many under-18s are unaware they are committing a crime, detectives say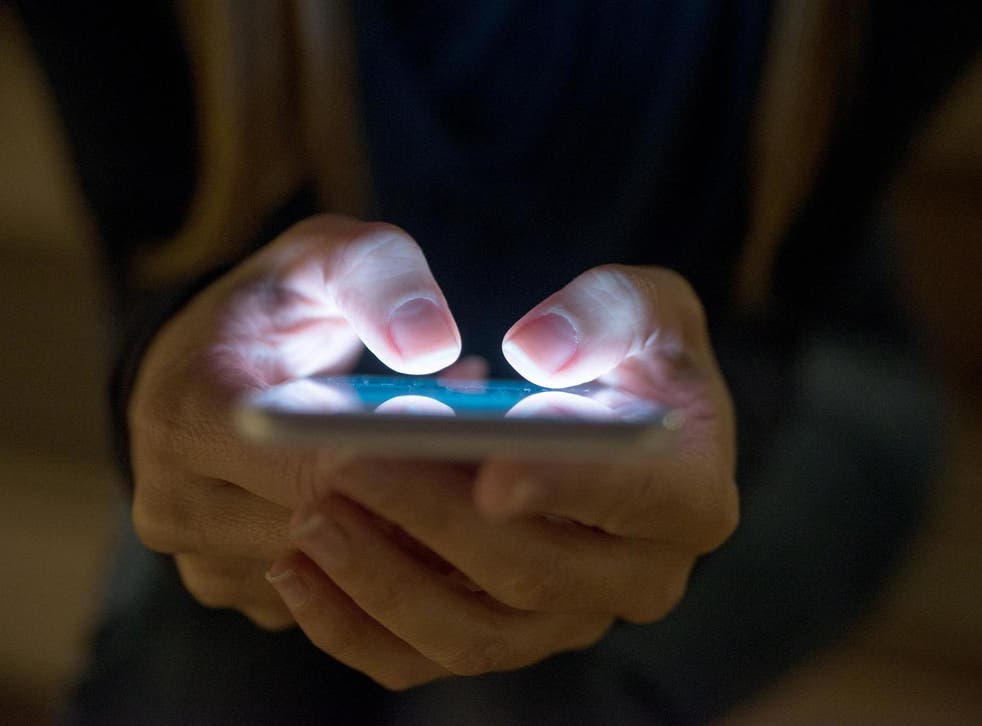 Children as young as six have been investigated by police over sending and receiving sexual images, Scotland Yard has revealed.
More than 350 children aged between six and 13 were treated as suspects in reported "sexting offences" between January 2017 and August.
Investigations of under-14s have increased dramatically since they were first recorded, with 92 in 2017, 151 in 2018 and 110 in the first six months of last year.
The Metropolitan Police said the true number of boys and girls involved in the activity is far higher, amid warnings over the increased use of self-generated images by paedophiles.
Britain's largest police force said it does not seek to prosecute children, and is launching an awareness campaign aiming to educate young people and parents about the law.
UK news in pictures

Show all 50
Det Supt Zena Marshall, Scotland Yard's lead for online child sexual exploitation, said many young people do not realise that creating or sharing explicit images of under-18s is a crime.
"It is against the law, even if the persons doing it are children themselves, and as police we have a duty to record allegations concerning sexting when they are reported to us," she added.
"Someone could be classed as a victim, witness, or suspect, depending on the circumstances.
"We do not want to criminalise young people unnecessarily - we want to educate them so that they can be better informed about the legal position and mindful about the potential pitfalls of an activity many of them might regard as nothing out of the ordinary."
Police said they receive reports of sexting from young people themselves, as well as parents, schools, youth clubs and local authorities.
Each case is treated individually, with officers looking for potential grooming and coercion, or significant age differences.
Depending on the circumstances, police may start a prosecution, issue a youth caution, refer the person to a schools officer or social services.
Since 2016, officers have been able to create "outcome 21" reports on the crime recording system, which expire after 10 years in cases where a prosecution is not in the public interest.
The number of outcome 21s issued has more than doubled in a year, and they may be disclosed in a child's later life during vetting checks.
Although there is no legal definition of an indecent image, it can include nudity, explicit sexual poses in underwear and masturbation.
'Horrifying' number of men view child sex abuse images online, police say
Scotland Yard said the exchange of such images had become a "societal norm", and that online indecent image offences as a whole had risen by 130 per cent since 2016 - causing it to bolster specialist investigation teams and education efforts.
Watchdogs have long warned of the risk that images originally consensually exchanged between teenagers can be later spread on the internet or used by paedophiles.
A report published by the Internet Watch Foundation (IWF) last month found that a third of child sex abuse images are originally posted online by children themselves.
The IWF said the past year has seen a "significant change" in the amount of self-generated images, which are mostly taken by girls aged between 11 and 13.
A case study published by the Metropolitan Police told how a 14-year-old girl agreed to share nude images of herself over Snapchat with her boyfriend, who secretly downloaded them and shared them six months after they broke up.
"All of a sudden, none of my friends would talk to me and boys that he was friends with were calling me a slag and I was actually physically hurt in school," she said.
"I was getting messages multiple times a day, people sending me the images of myself, calling me horrible, horrible names, insulting the way I look."
The girl moved to a new school to escape the bullying, but two weeks after her arrival was confronted with the photos and a wave of messages, abuse and blackmail threats from paedophiles
Her ex-boyfriend and two others were arrested but later released with no further action.
The girl said she had been warned about sexting but it was "normal" in her peer group and she trusted the boy at the time.
"When the boys were arrested it stopped them keeping on circulating the images - but the damage was already done as they had already gone all over the internet and are still out there somewhere," she added.
The government's upcoming Online Harms Bill will include proposals to tackle the "epidemic" of online child sex abuse images, while Ofcom has been given the responsibility of internet regulation.
The Queen's Speech, which set out Boris Johnson's legislative agenda, said a new duty of care would be created and enforced for technology companies.
For more information about how to keep young people safe online, go to the Metropolitan Police website.
Anyone with information that could help protect a child from online abuse, is asked to call 999, or alternatively contact the NSPCC or Internet Watch Foundation.