Metropolitan Police let hundreds of officers accused of sex attacks escape sanction, figures reveal
Exclusive: Figures obtained by The Independent show only one in every 18 members of the Met accused of sexual assault are subject to formal action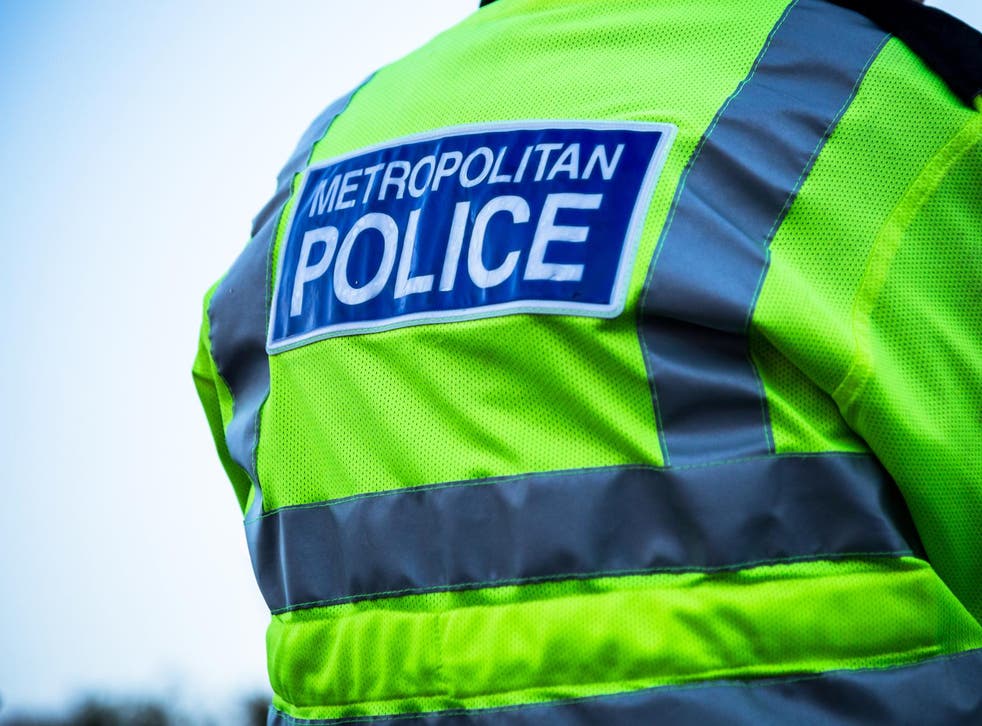 Hundreds of officers from Britain's biggest police force accused of sex attacks never face any kind of disciplinary proceedings, The Independent can reveal.
Figures obtained via freedom of information requests show just one in every 18 members of the Metropolitan Police accused of sexual assault is ever subject to formal action against them.
Between the start of 2012 and 2 June 2018, a total of 562 officers were accused of sexual assault and only 43 faced subsequent proceedings, according to data released under the Freedom of Information Act. Of those 43, 31 had formal action taken against them, and the remaining 12 were subject to informal "management action". Eighty-five cases are still being considered. But the vast majority – 420 – faced no action.
Some 313 of the accusations were made by members of the public, while the remaining 249 came from fellow police staff.
Of those 562, 14 retired or resigned. Of those 14, a single officer was forced to undergo a formal investigation that saw them stripped of their pension.
#MeToo movement – In pictures

Show all 24
The data, from the force itself and the Mayor's Office for Policing and Crime, also reveals that by 2017, the annual number of officers accused of sexual assault was 65 per cent above the level seen in 2012.
Reports of sexual misconduct and gender-based discrimination also went up, and there were three times as many sexual misconduct complaints made in 2017 than 2012.
A total of 60 officers were accused of gender-based discrimination in 2017, four times the figure for 2012.
Sex crime reporting has increased in recent years after decades of under-reporting, partly due to increased awareness in the wake of scandals surrounding Jimmy Savile and Harvey Weinstein, the latter of which sparked the international #MeToo movement aimed at getting victims to come forward.
MPs and UK organisations set up to help victims described the Met figures as alarming, and warned that they pointed to a deep-rooted problem at the heart of police culture in the UK.
Rachel Krys, co-director of the End Violence Against Women Coalition, said: "These numbers are very likely to be the tip of the iceberg – sexual violence is already extremely under-reported and the power police officers hold means victims would be even less likely to report.
"How can women, who are the victims of most sexual assaults, feel safe seeking protection or justice from a police force with such terrible levels of complaints against its own officers?
"And how can we be sure complaints are being taken seriously when it appears little is being done to address the issue internally and formal disciplinaries are so rare?
"We need an urgent statement from the Metropolitan Police commissioner setting out her response to these findings and what will be done to address them, and the mayor should hold her to account and ensure action is taken.
"The Met must increase women's confidence that if they choose to report sexual violence they can do so safely, that they will be taken seriously and the full force of the law will be brought against any perpetrator, whoever they are."
The figures come in the wake of a series of alleged high-profile sex attacks carried out by Met officers.
In November last year, Police Sergeant Kyle Blood was dismissed from the police service after he allegedly assaulted a sleeping woman on a train before squaring up to passengers who tried intervene.
Blood admitted gross misconduct over the incident, but denied touching the woman without her consent.
Also in November last year, another Metropolitan Police officer, Adam Provan, was jailed after twice raping a 16-year-old girl.
In both of the incidents, victims later said the individuals used their status as a police officer to win their trust.
Earlier this year, a Metropolitan Police firearms officer and a detective constable were both suspended over texts that discussed "raping" victims of crime.
The material handed over to lawyers included videos from a mobile phone that showed suspects being secretly filmed in custody and a message that described someone as a "hot slag victim of crime".
Jess Phillips: 'What matters more, political power or protecting victims of sexual harassment?'
Sara Champion, Labour MP for Rotherham and former shadow minister for preventing abuse, said: "It is shocking to see the number of allegations of sexual assault by officers, and how sharply those allegations are rising in recent years.
"An allegation does not necessarily mean the offence has been committed, but we all need reassurance that complaints are taken seriously and not swept under the carpet.
"What concerns me most about the figures secured by The Independent is the number of officers who appear to have quietly slipped away after allegations have been made against them.
"The Met Police needs to make it very clear that an offence by an officer is never tolerated and that the complaints process is transparent, fair, and actions swiftly taken against perpetrator."
Responding to the figures, MP Maria Miller, Chair of the Women and Equalities Select Committee, said: "Police officers do a difficult frontline job, but have to be held to the highest of standards of conduct at all times.
"Sexual harassment, abuse and discrimination are all against the law and every police authority should have in place robust and fair ways to consider the evidence and where necessary act without hesitation if there has been wrongdoing. It is not acceptable to ignore allegations.
"Senior management in all police forces, including police and crime commissioners, should be looking carefully at culture to make sure it is keeping up with the change in attitudes in society more widely."
In response to the figures obtained by The Independent, a Metropolitan Police spokesperson said: "Sexual misconduct and abuse of authority for sexual gain is a national priority and a priority for the Metropolitan Police Service.
"This priority has been extensively publicised within the service, and we have actively encouraged victims to come forward. This has mirrored a wider awareness of these issues across society, and helps to explain why complaints may have increased.
"All complaints are thoroughly investigated; the MPS recently established a dedicated discrimination investigation unit to handle such cases. Where evidence of wrongdoing has been identified the MPS deals with officers robustly within the frameworks provided by police regulations and criminal investigations."
There have long been concerns about high levels of sexual harassment in UK police forces.
Last year, Metropolitan Police commissioner Cressida Dick said that she had experienced sexism since taking on the role and described the force as a very male-orientated environment.
A survey of 1,800 civilian police staff in England, Wales and Scotland, which was published in August last year, found half of police staff had heard sexualised jokes being told repeatedly at work, and more than a fifth had experienced "inappropriate staring or leering".
Almost one in five had received a sexually explicit email or text from a colleague, one in 25 said they had been pressured into having sex, and one in 12 had been told that sexual favours could result in preferential treatment.
Register for free to continue reading
Registration is a free and easy way to support our truly independent journalism
By registering, you will also enjoy limited access to Premium articles, exclusive newsletters, commenting, and virtual events with our leading journalists
Already have an account? sign in