Man sentenced for importing childlike sex doll from Hong Kong
Prosecutors say buying dolls often indicate wider sexual offences against children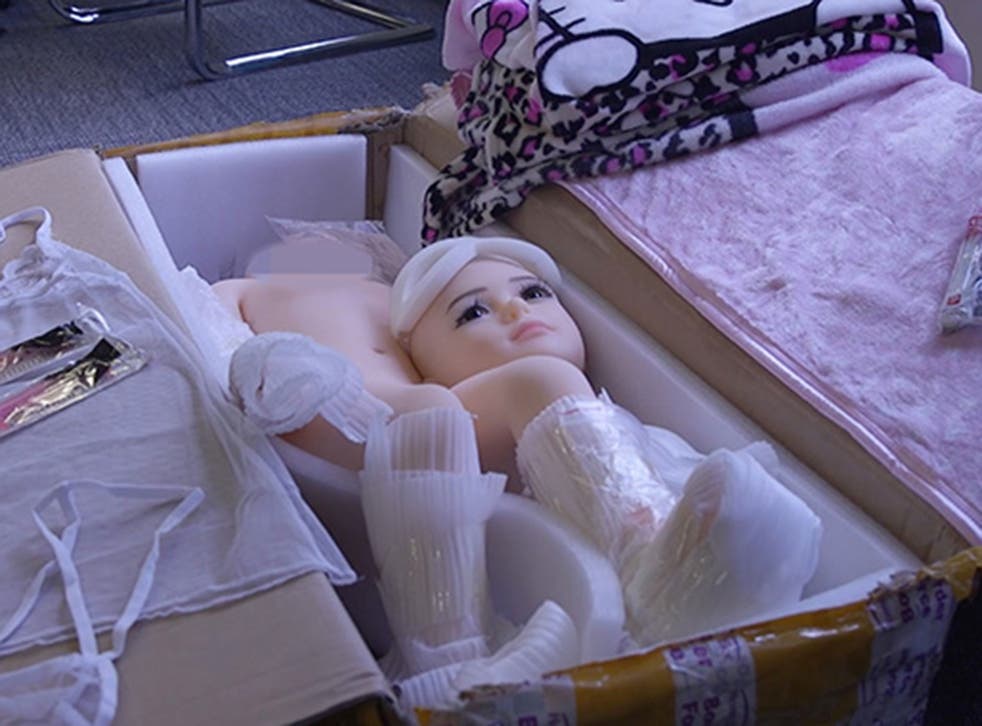 A man has been handed a 12-month suspended sentence after importing a childlike sex doll he bought online amid a national crackdown.
Simon Glerum, 33, was prosecuted under a law banning the import of "indecent or obscene articles" after attempting to get the doll delivered from Hong Kong to his home in Essex.
The doll was intercepted by Border Force officers at Stansted Airport in January and he was arrested by Essex Police officers.
Searches triggered by the investigation revealed that Glerum had also downloaded indecent images of children.
He originally claimed he had intended to buy a "smaller adult doll" but police used evidence of his internet use that he deliberately purchased one imitating a child.
The silicone dolls, which weigh around 55lb (25kg) and can cost thousands of pounds, have been sold by traders on sites including Amazon and eBay.
Glerum admitted arranging the import of a prohibited indecent or obscene article, three offences of making, or downloading, indecent images of children between July 2014 and January 2017, and the possession of eight prohibited images of children.
Surge in child sex doll seizures
He was sentenced to 12 months in prison suspended for two years, meaning he will not be jailed unless he violates the terms of his release or commits another crime.
Glerum was also made the subject of a five-year sexual harm prevention order by a judge at Chelmsford Crown Court.
Sarah Freeman, from the Crown Prosecution Service (CPS), said: "Following the interception of the childlike sex doll, further serious offending was uncovered which was subsequently admitted by Simon Glerum.
"The close ongoing work between the CPS, the police and other law enforcement agencies is proving crucial to identifying and investigating this type of offending and bringing it before the courts."
The ruling came under two months after a test case that saw a 72-year-old school governor prosecuted for importing a child sex doll.
David Turner admitted importing and having sex with the 3ft 10in doll, which prosecutors described as "anatomically detailed", but his lawyers argued the doll was not covered by laws banning the importation of obscene items.
Judge Simon James, sitting at Canterbury Crown Court, decided the doll imported from China – which was also intercepted at Stansted Airport – was illegal.
Analysis of Turner's computers showed he viewed websites selling items advertised as "flat chest love doll" and "mini silicone sex doll 65cms little breasts".
Turner, who also admitted possessing more than 34,000 images of child abuse, resigned as a school governor of St Ethelbert's Church Primary School in Ramsgate and from St Ethelbert's and Gertrude Church where he was a warden.
After the test case, the National Crime Agency's Child Exploitation and Online Protection Centre (CEOP), said the purchase of dolls can indicate other offences against children.
"The importation of these child sex dolls is a relatively new phenomenon," Hazel Stewart added.
"We know their purchase can indicate other offences against children, as was the case against Turner who had a sickening stash of abuse images.
"The NCA and Border Force co-ordinate law enforcement activity, carrying out intelligence checks and offering specialist advice every time these indecent and obscene items are seized at the border.
"Importers of such obscene items should expect to have law enforcement closing in on them."
UK news in pictures

Show all 51
The chief executive of Barnardo's, Javed Khan, said evidence showed a "clear connection" between childlike dolls and a sexual interest in children.
He added: "The importation of child sex dolls into the UK is an extremely disturbing new phenomenon and one that needs to be tackled with robust legislation and enforcement."
Some supporters of child sex dolls have argued that their use could prevent paedophiles from targeting real-life victims, but the NSPCC dismissed the claims.
Jon Brown, the charity's head of development, said: "There is no evidence to support the idea that the use of so-called child sex dolls helps prevent potential abusers from committing contact offences against real children.
"And in fact there is a risk that those using these child sex dolls or realistic props could become desensitised and their behaviour becomes normalised to them, so that they go on to harm children themselves, as is often the case with those who view indecent images.
"The NSPCC is calling on Government to take action to criminalise the manufacturing, distribution and possession of these grotesque dolls, in the same way it does indecent images of children.
"And until this loophole is closed, online retailers who have these items available to purchase should immediately remove them from sale."
Several men have been prosecuted over the dolls in recent months, including a Cheshire man jailed for more than two years in June, amid a national crackdown.
Border Force officers have seized at least 123 dolls, often manufactured in China and Hong Kong, since March 2016.