'Skull Cracker' Michael Wheatley 'strikes again' and escapes on foot as police respond to armed robbery in Surrey
Police say offender in Sunbury-on-Thames closely resembles fugitive bank robber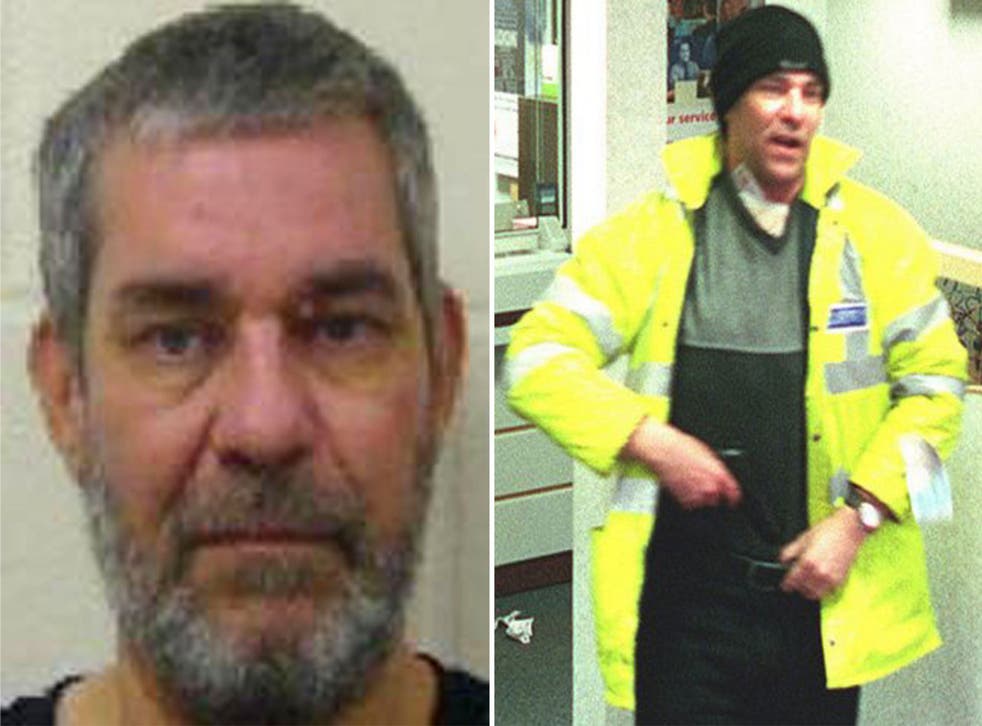 The fugitive bank robber Michael Wheatley, known as the "Skull Cracker", appears to have struck again while on the run from the police.
Officers said a man, described as in his late 40s or early 50s and wearing a dark woolly hat, threatened a member of staff at a branch of Chelsea Building Society in Sunbury-on-Thames, Surrey at 10.20am today and escaped with a quantity of cash.
The robber used a handgun but left the staff-member unhurt, if shaken. He escaped the premises on foot, although officers are also investigating the possibility he may have got into a vehicle afterwards.
Surrey Police said that due to "the nature of the offence and elements of the description" they are working with Kent Police on their enquiries into the whereabouts of Wheatley, 55, who went missing while on temporary leave from an open prison in Kent.
Detective Chief Inspector Chris Raymer, of Surrey Police, said: "Officers were at the scene within minutes of the emergency call and are doing everything possible to find the offender including recovering CCTV from the premises and surrounding area.
"Anyone who was in this area at the time and may have seen the offender is urged to contact police with information if they have not done so already by calling 101."
Police stressed that while they are investigating a link to Wheatley, the identity of the offender in Sunbury had not been confirmed.
Wheatley, who was last spotted on Tuesday just six miles away in Twickenham, is due to serve 13 life sentences and gained his nickname for pistol-whipping his victims during armed raids.
He failed to return on Sunday to the Standford Hill prison on the Isle of Sheppey to continue serving his life term imposed in 2002 for raids on banks and building societies while on parole. He has links across the south-east of England.
His escape has prompted the prisons minister, Jeremy Wright, to launch a review. "We are not prepared to see public safety compromised," he said. "The system has been too lax up to now and we are changing that."
Tory MP Philip Davies said: "It is ludicrous that a prisoner serving a life sentence is even in an open prison where they can simply walk out.
"As far as I am concerned whoever allowed him to be in an open prison should be sacked; it is a complete disgrace."