Spalding murders: Two teenagers who 'brutally executed' mother and daughter named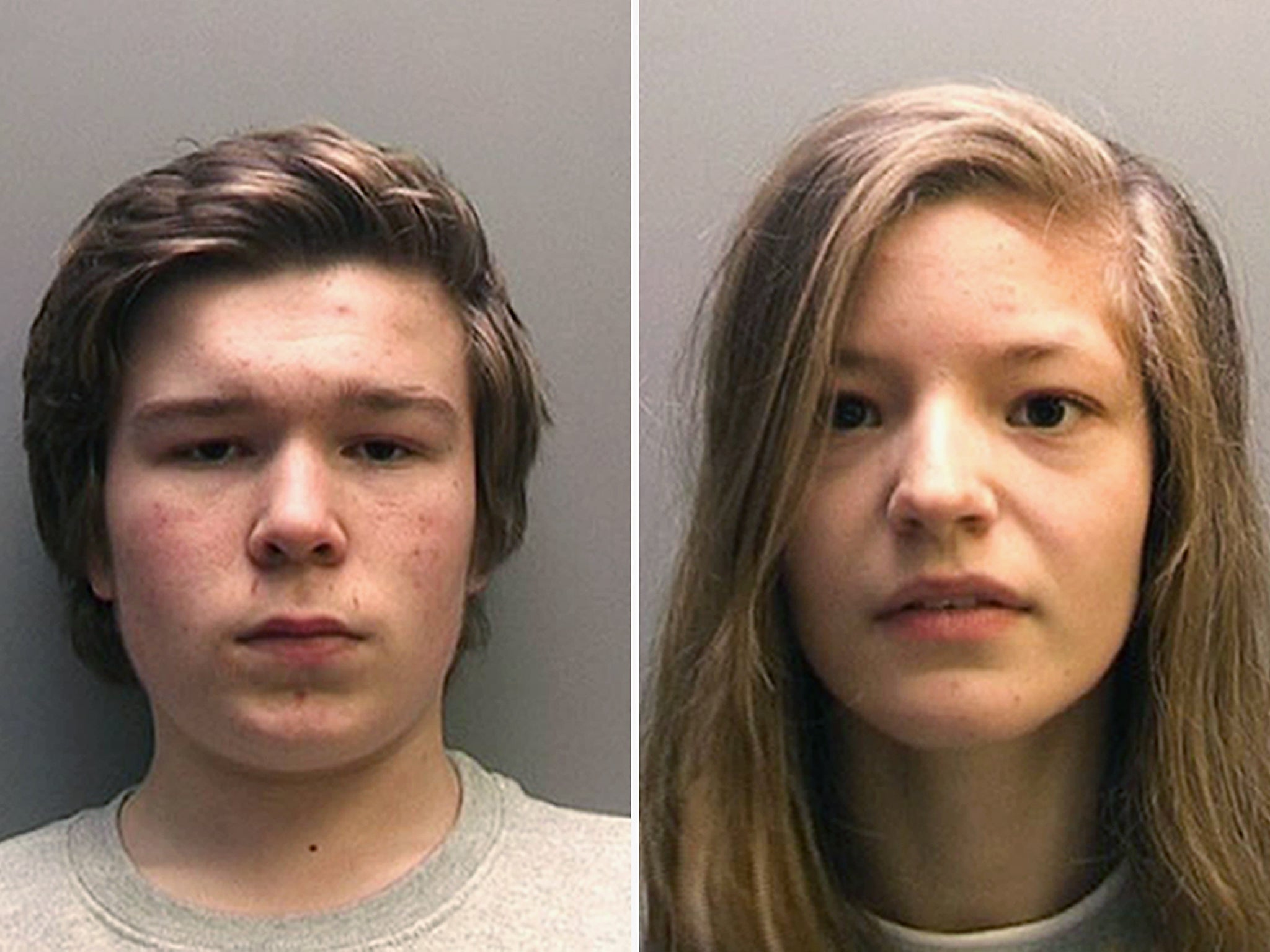 A 15-year-old girl, believed to be one of Britain's youngest double murderers, concocted a plan to brutally kill her own mother and sister, it can now be reported.
Kim Edwards roped in her boyfriend, Lucas Markham, to carry out the "brutal executions" of dinner lady Elizabeth Edwards, 49, and her daughter Katie, as they slept at their home in Spalding, Lincolnshire, last April.
The couple, likened to Bonnie and Clyde during their trial, had sex, shared a bath, and watched four Twilight vampire films as they "revelled" after the killings.
The identities of the couple could not be reported throughout their trial at Nottingham Crown Court in 2016 due to their age, but restrictions on naming the pair were lifted by three judges at London's Court of Appeal.
The couple, who were both originally given 20-year minimum custodial terms, had them reduced by the judges to 17-and-a-half years each.
When sentencing the pair, believed to be Britain's youngest double killers, Mr Justice Haddon-Cave said the case had "few parallels in modern criminal history".
He said they had a "toxic" relationship, and acted in a grotesque way after the stabbings.
Mr Justice Haddon-Cave told the teenagers: "The killings were brutal in the form of executions and both victims, particularly Elizabeth Edwards, must have suffered terribly in the last minutes of their lives."
The Crown Court heard that the boy, who admitted murder, used a kitchen knife to stab both victims in the neck after attacking them as they slept at their home last April.
His girlfriend, who helped to plan the "cold, calculated and callous" killings, denied murder.
She claimed to be suffering an abnormality of mental function, which impaired her ability to form rational judgments, but was found guilty after a five-day trial.
During the appeal proceedings, Sir Brian said: "These are life-changing events for so many people."
He said the "shocking events" took from the victims their "most precious possession, their lives".
The killings had also "damaged, if not destroyed" the lives of many others.
Additional reporting by Press Association