Two teenage girls stabbed after Instagram argument in London
Officials warn that social media is driving 'tit-for-tat' attacks amid nationwide rise in violence 
Lizzie Dearden
Home Affairs Correspondent
Wednesday 02 May 2018 19:02 BST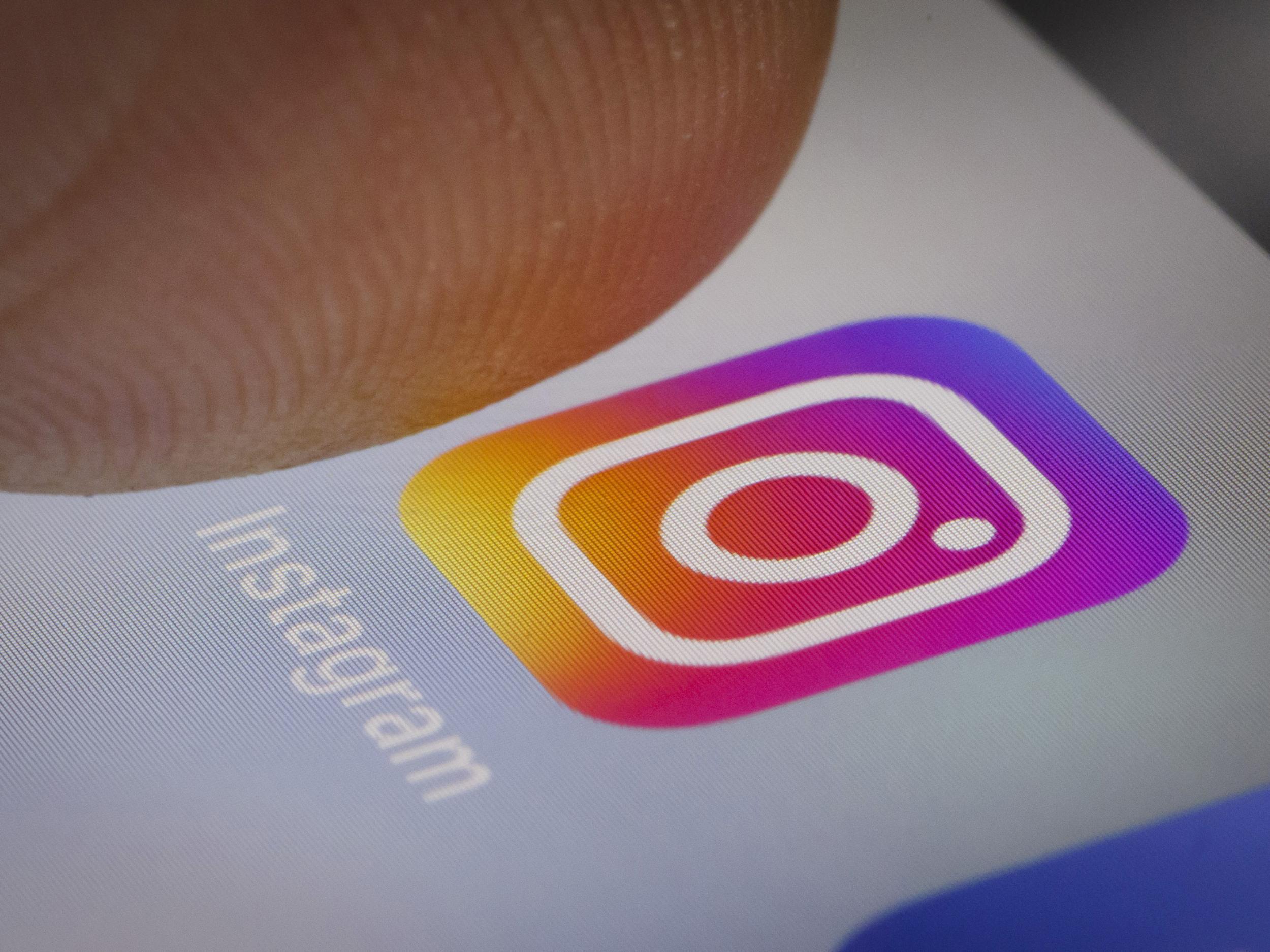 A pair of teenage girls were stabbed after an argument over Instagram, amid warnings that social media is sparking "tit-for-tat" violence.
The victims, both aged 17, are believed to have been attacked by another girl the same age following the dispute in London.
Scotland Yard said the victims and suspect argued in a restaurant in West Kensington on the afternoon of 23 April.
"A short while later, the victims and the suspect crossed paths again further up North End Road," a spokesperson for London's Metropolitan Police said.
"There was an altercation which resulted in the two victims receiving stab injuries."
The victims were found suffering from stab and slash wounds and were taken to hospital at around 5.30pm. They have since been discharged and are recovering at home.
Detective Constable Stewart Cherrington, the investigating officer, appealed for witnesses and anyone with footage to come forward.
"We are eager to establish the circumstances which led to two teenage girls being stabbed," he said. "This incident happened in a very busy area and a number of people will have seen what happened."
London Shootings: 17-year-old girl dies after night of violence in Tottenham
The suspect, another 17-year-old girl, was arrested at the scene and has been bailed until later this month.
A new Serious Violence Strategy released by the government last month warned that social media was worsening gang crime and violence.
As well as being used to glamorise selling drugs and the profits, the Home Office said it was being used to taunt rivals.
"The growth in smart-phones has transformed social media accessibility and created an almost unlimited opportunity for rivals to antagonise each other, and for those taunts to be viewed by a much larger audience for a much longer time period," the report said. "This may have led to cycles of tit-for-tat violence."
Several murders have been linked to social media, including a 19-year-old who was stabbed to death over a WhatsApp argument over who was "least gay" in April 2017.
Then in June, a 16-year-old boy was murdered with a meat cleaver by a former friend after a Snapchat debate over who was the "toughest" escalated into a deadly fight.
The double stabbing came amid a spate of stabbings in London, which has seen more than 60 murders so far this year, and a nationwide rise in violent crime.
A man was shot dead in an unrelated incident on Monday night in the north-west of the capital.
Police said the 38-year-old victim was shot near Queensbury Tube station at around 9pm, dying on the pavement within an hour after paramedics battled to save his life.
A 26-year-old man arrived at a local hospital with a gunshot injury minutes later and remains in a stable condition.
Investigators are still trying to establish any links between the two men, who were shot metres apart in Cumberland Road and Essoldo Way.
The teenagers murdered in London in 2018
Show all 21
Statistics released last week showed that knife crime rose by 22 per cent across England and Wales and gun crime by 11 per cent in 2017.
The use of blanket stop and search powers has risen four-fold after police vowed to target "freely available" weapons in London and the government's first-ever Serious Violence Strategy has mounted a taskforce to collaborate on solutions.
But the document was heavily criticised for omitting a Home Office document suggesting that budget cuts had "likely contributed" to rising violence and "encouraged" offenders, after police officer numbers plummeted to a record low in the autumn.
Police officers appearing before the Home Affairs Committee on Tuesday emphasised the importance of neighbourhood policing, which has been hit hard by falling resources and the need to move officers into terrorism and other specialist areas.
Metropolitan Police Chief Superintendent Jeff Boothe told MPs a "whole-system approach" was needed to break cycles of bloodshed.
"Yes we need to lobby for more resources, but while we lobby for those resources people are still dying on the streets," he added. "Young people are crying out for services that have eroded after a number of years, so to expect something to be put in place and have an effect overnight - it's not going to happen.
"We need to be investing in this in the longer term to ensure we look at not just the current generation but the next ones coming along because they will just follow the same path."
The government's Serious Violence Strategy cited drug dealing and social media as key drivers, but police have called for more funding to turn around the loss of thousands of officers and voluntary groups are attacking cuts to youth services.
Numerous teenagers are among the victims attacked so far this year, including boys as young as 13.
Metropolitan Police Commissioner Cressida Dick has warned that some investigations are being met with a "wall of silence".
Asked why the rate of solved murders has fallen to 72 per cent last month, the commissioner said it was hard to reach the standard of proof required by courts in many gang-linked killings involving multiple suspects.
"A lot of these cases are not classic whodunits - more often than not we have a good idea of who was involved. Proving which one of those people did that is hard," she added.
Among the unsolved murders is that of 23-year-old Seun McMillan, who was stabbed to death in Southgate exactly one year ago.
Police are offering a £20,000 reward for information that leads to the identification of those responsible for the "targeted attack", when Mr McMillan was ambushed by a group of assailants who surrounded him in cars as he sat with friends.
His mother, Chantelle Bucknor, said: "Seun was my first child, the big brother in the home - he was funny, loving and had a larger than life attractiveness.
"I am grieving but my pain is compounded when I see the loss in my other children's faces. I have an emptiness and numbness; there is a void in my life that will never be filled."
Six people have been arrested as part of the investigation but none have been charged and Ms Bucknor condemned a "wall of silence" in the community.
Police are separately offering a £20,000 reward for information on the murder of 17-year-old Michael Jonas in Penge in November.
Six people were originally charged with murder but the case was dropped by the Crown Prosecution Service and Scotland Yard has launched a fresh appeal to identify suspects caught on CCTV.
DCI Richard Leonard said: "On the evening of 2 November, Michael was walking through Betts Park when was chased by a group of males and killed.
"He was found by officers lying in complete darkness but in a busy park so I'm confident someone out there knows what happened that evening and has vital information that could help us identify those involved in Michael's death.
"Michael was a young man whose life was brutally taken too soon."
Anyone with information about this incident should call the incident room on 020 8721 4843 or Crimestoppers anonymously on 0800 555 111.