Starkey raving bonkers! Historian accused of racism on riots
David Starkey's TV career in the balance after he says Enoch Powell was right and that 'whites' have become 'black'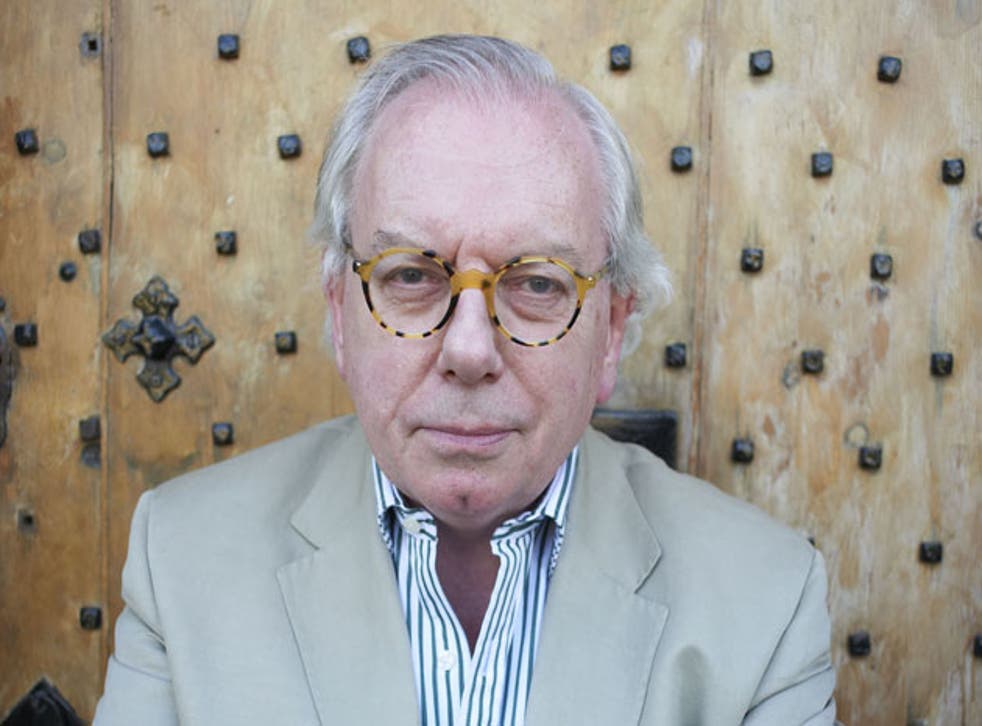 The historian David Starkey was fighting to save his lucrative TV career last night after he claimed that the riots were the result of "black culture" and that whites involved in the disturbances "have become black".
In a discussion on BBC 2's Newsnight, Mr Starkey said the civil disturbances had realised Enoch Powell's prediction in 1968 that mass immigration in Britain would lead to "rivers of blood".
There was speculation that his comments would damage his television career as sources at Channel 4, the channel where he made his name, said there was "nothing in the schedule" for programmes featuring Mr Starkey, while Krishnan Guru-Murthy, a prominent presenter on Channel 4 News, questioned whether the historian had "lost it".
His fellow guest on Newsnight, the author Owen Jones, last night went further, saying that Mr Starkey's TV career "has ended and it has ended in disgrace".
The historian, an honorary fellow of Cambridge University, also said the Labour MP for Tottenham, David Lammy, an "archetypal successful black man", sounded "white"; and that Jamaican patois had left "so many of us" feeling England was "literally a foreign country".
The comments on Friday evening left Mr Jones, author of Chavs: The Demonisation of the Working Class, and another guest, the author and broadcaster Dreda Say Mitchell, apparently stunned.
Mr Starkey, an expert on the Tudor period, is most famous for the Channel 4 series Monarchy and more recently featured in Jamie's Dream School, but has also made programmes for BBC TV and radio.
In the Newsnight discussion, Mr Starkey said: "I think what this week has shown is that profound changes have happened. There has been a profound cultural change. I have just been re-reading Enoch Powell. His prophecy was absolutely right in one sense: the Tiber didn't foam with blood, but flames lambent wrapped around Tottenham, wrapped around Clapham.
"But it wasn't intercommunal violence; this was where he was completely wrong. What has happened is that the substantial section of the chavs that you [Mr Jones] wrote about have become black. The whites have become black.
"A particular sort of violent, destructive, nihilistic gangster culture has become the fashion. Black and white, boy and girl operate in this language together, this language, which is wholly false, which is this Jamaican patois that has intruded in England. This is why so many of us have this sense of literally a foreign country.
"Listen to David Lammy, an archetypal successful black man. If you turn the screen off, so you were listening to him on radio, you would think he was white."
Ms Say Mitchell challenged Mr Starkey's remarks, saying: "You keep talking about 'black' culture – black communities are not homogenous groups. Stop putting this blame on one culture."
Mr Jones said the comments were "utterly outrageous" and that viewers would find his comments "offensive generalisations".
And he told The Independent on Sunday: "I think we are in the middle of a very dangerous time. There is a backlash going on and he has introduced race into the debate in a very inflammatory way.
"We cannot dismiss him as a buffoon. I think there should be no platform to espouse these sorts of outrageous views based on prejudice, not fact, and incitement of racial hatred. His career has come to an end and it has ended in disgrace."
Mr Lammy, whose constituency saw the outbreak of rioting a week ago, said: "His views are irrelevant – he's a Tudor historian talking about contemporary urban unrest."
A Channel 4 spokesman said the company would not comment on remarks made by Mr Starkey on the BBC. But Mr Guru-Murthy tweeted: "Wow. Starkey blames black culture. Has he finally lost it?"
However, Nick Griffin, MEP for the British National Party, said on Twitter that he was "wondering whether to make David Starkey an honorary Gold Member for his Newsnight appearance".
Register for free to continue reading
Registration is a free and easy way to support our truly independent journalism
By registering, you will also enjoy limited access to Premium articles, exclusive newsletters, commenting, and virtual events with our leading journalists
Already have an account? sign in