Starting salaries for City lawyers soar to £60,000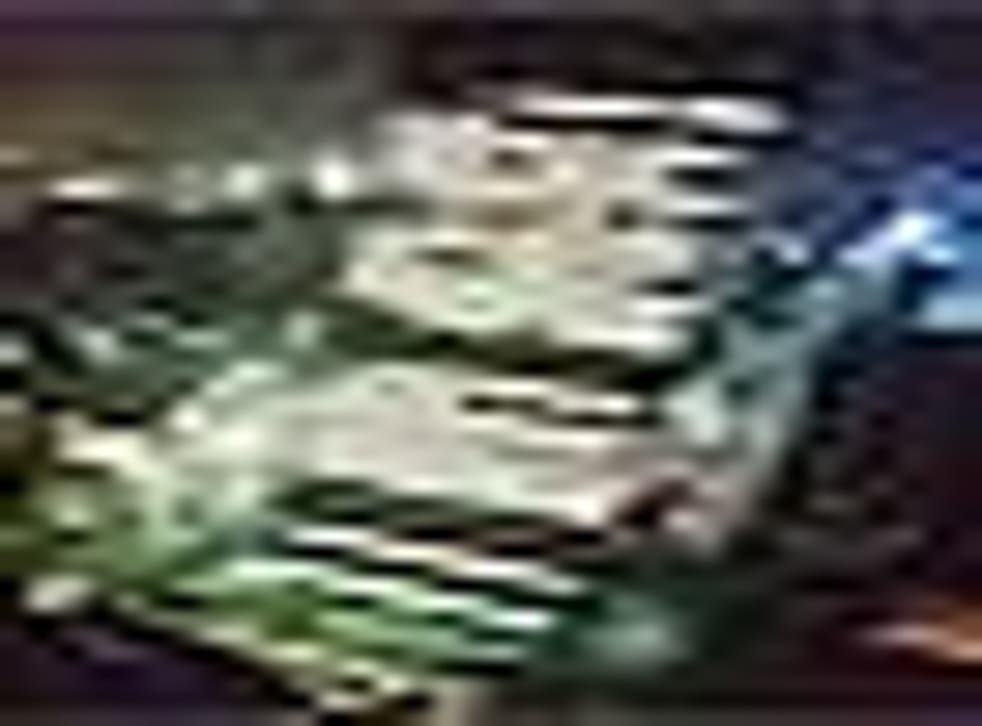 Starting salaries for City lawyers have broken the £60,000 mark for the first time as demand for new talent soars, an analysis by a leading legal recruitment firm has found.
Newly qualified solicitors at London's top firms have seen salaries rise by 16 per cent in the past 12 months, with many now hitting £64,000 a year, according to the specialist legal recruitment company, Hughes-Castell. A decade ago, a newly qualified lawyer could have expected to earn £25,000 a year. But now they can earn double that through their basic wage, and many firms also top up the salaries with so-called "golden handcuffs" of more than £10,000 for their newest recruits when they sign up.
The law firm Slaughter and May announced a 2.3 per cent rise for its newly qualified lawyers this month, taking their salaries to £65,000. The US firm Reed Smith Richards Butler recently announced a rise to £63,000.
Trainees are also paid well. In their first year, they can generally expect a wage of about £33,000, rising to £38,000 in their second year.
By comparison, a junior doctor can expect a £20,741 starting annual salary, a newly qualified secondary-school teacher can expect £19,161, and an Army officer fresh out of training would be on £27,068.
Hughes-Castell found the high demand for commercial transactional legal experts at all levels was driving the salary increases.
Demand for commercial litigation lawyers has also increased since August, particularly in the fields of financial services and banking litigation. This has "almost certainly" been triggered by the uncertainty on world financial markets since then, the report found.
However, the credit crunch and the decline in the value of the dollar may yet rein in salaries, Hughes-Castell warned.
Both trends are likely to affect equity capital markets and activity in the field of mergers and acquisitions, which would have a knock-on effect on all commercial law firms in the City, the report explained.
However, many firms have been unable to increase their senior employees' salaries in line with those of new-starters, resulting in a narrowing of the gap between junior and senior staff wages. An equivalent rise for senior staff would have put them on a par with salaried partners.
The strength of the pound against the dollar has also affected US legal companies in London. They are traditionally among the highest payers in the sector but have been struggling to find ways to keep up with UK salaries.
Hughes-Castell's report found: "The only way many of these firms are continuing to keep their salaries so competitive in London is by artificially fixing their dollar/sterling exchange rate at significantly lower levels than the market – in effect paying their assistants significantly more in London than in New York."
The recruitment specialist firm, part of the worldwide Vedior recruitment group, listed a number of legal employment trends which it said were signs of a downturn in the global economy.
The number of job vacancies for commercial property lawyers has dropped in the past five years, but demand for property litigation, corporate restructuring and traditional insolvency lawyers has increased, the analysis found. Those areas of demand formed "a trend that was likely to increase if global liquidity continued to come under pressure," the report added.
How first salaries compare
* Part-time nursery nurse: £7,500 – £10,400
* Regional newspaper reporter: £10,000
* Fashion model: £10,000 – £15,000
* Teaching assistant: £11,000 – £14,000
* Full-time shop assistant: £13,000 – £16,000
* Library assistant: £15,000
* Soldier: £15,700
* Electrical engineer: £17,000 – £27,000
* Paramedic: £19,195
* Civil service administrator: £19,387
* Nurse: £19,683
* Nursery manager: £20,000
* Teacher: £20,133
* Police constable: £20,397
* Junior doctor: £20,741
* Management consultant: £24,000 – £35,000
* Investment banker: £33,000