Stop clowning around: Met Police FoI reveals 117 incidents involving the word 'clown'
Incidents involved assaults, fraud, theft and people dressed as clowns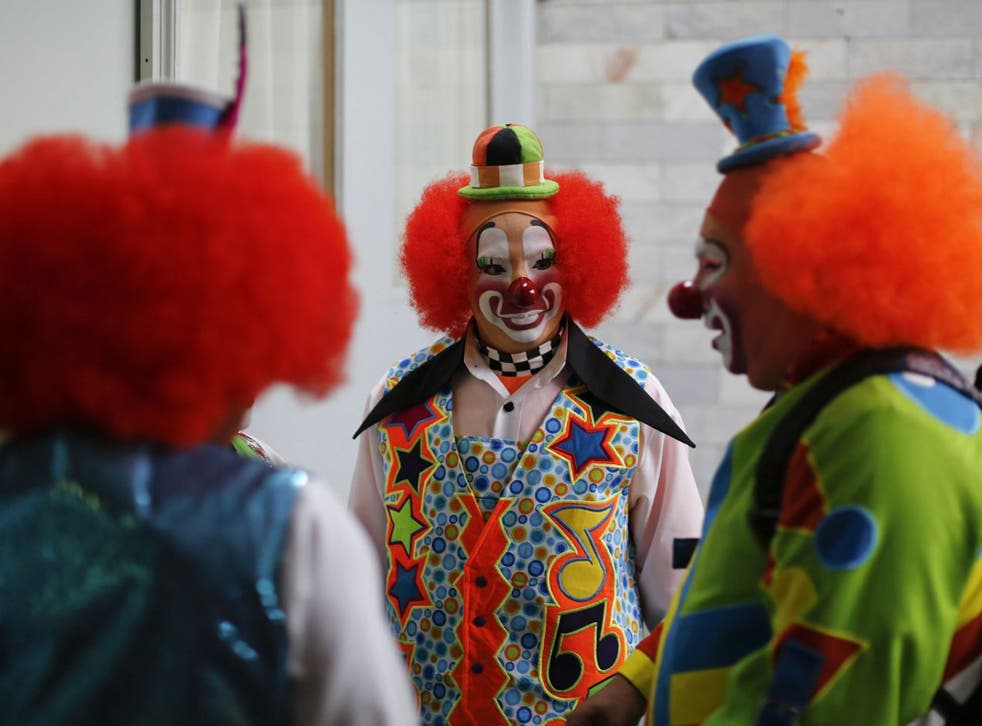 Police in London have dealt with over a hundred incidents involving 'clowns' in the past year – and crime statistics show it is no laughing matter.
The Metropolitan Police responded to 117 incidents featuring the word 'clown', a Freedom of Information request by regular contributor to the Independent on Sunday Richard Osley has revealed.
The incidents include once case of assault where the suspect had "clown like" shoes on, another assault where the suspect was dressed as a clown with a painted face and a burglary where the suspect's hair is described "like Krusty' the Clown."
A "malicious communication" incident saw someone be threatened with a visit from henchmen in 'clown' masks.
And in 39 incidents the victim was called a clown as an insult. In one instance the victim was wearing a Pierrot suit when he was robbed, according to the FoI.
On his blog, Mr Osley said he placed the request following a spate of clown related news stories in the press.
In November last year, police in Norfolk vowed to track down pranksters dressing up as clowns and offer them "strong words of advice" after two "alarming" reports of people being chased - but added that dressing up as a clown is not actually illegal.
The police advice followed clown sightings in towns across England and one in Carrickfergus, Northern Ireland.
Register for free to continue reading
Registration is a free and easy way to support our truly independent journalism
By registering, you will also enjoy limited access to Premium articles, exclusive newsletters, commenting, and virtual events with our leading journalists
Already have an account? sign in