Teddy Tilston death: Mother breaks down in tears as toddler's catalogue of injuries read out in court
Ashleigh Willet weeps at trial of partner Craig Smith, accused of murdering two-year-old boy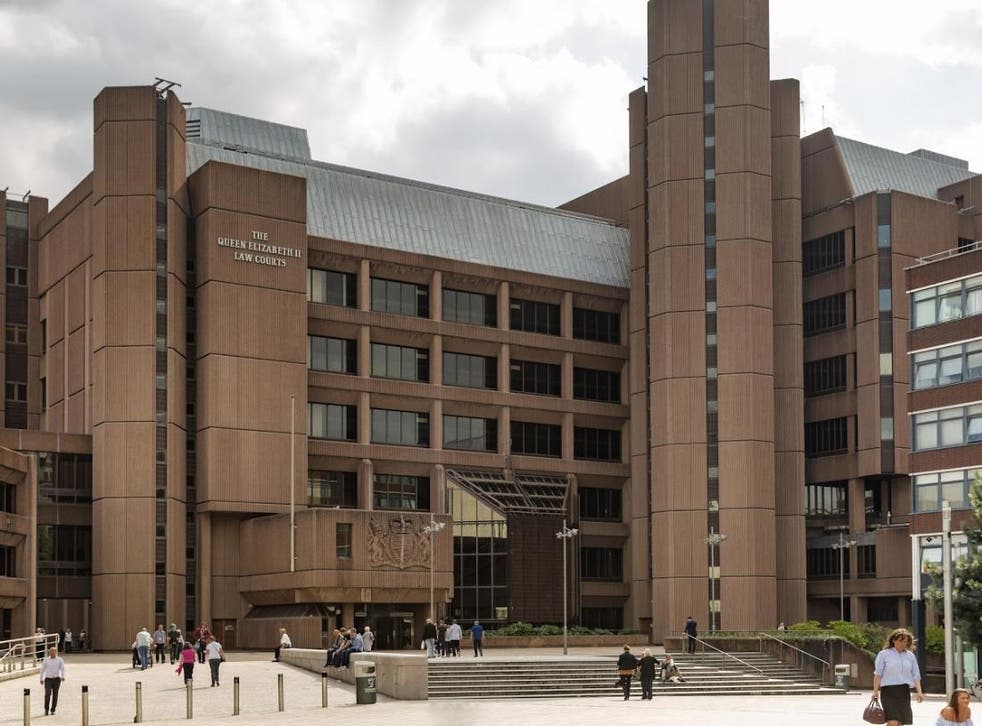 A mother whose boyfriend is accused of murdering her two-year-old son sobbed in court as she was quizzed about the catalogue of injuries the toddler suffered.
Teddy Tilston was found dead at his family home in Birkenhead, Wirral, on 1 March.
His mother Ashleigh Willett denies cruelty to Teddy and his twin sister Cassidy while her partner Craig Smith denies murdering the youngster and causing actual bodily harm to Cassidy, as well as two counts of cruelty to them.
Willett, 25, cried in the witness box at Liverpool Crown Court on Tuesday as she was taken through the list of bruises found on the toddlers' heads and bodies when they were examined.
She denied inflicting any of the injuries or seeing Smith inflict them.
Willett said she could not remember seeing many of the bruises, while others had been caused by accidents.
She said on the day of Teddy's death she had been at work while Smith looked after the twins and their older sister Darcie, three.
But she returned home to take Cassidy to hospital when Smith phoned and told her the toddler had knocked herself unconscious after running into a table.
Willett was still at Arrowe Park Hospital when she was told that Teddy had also been brought in and had died.
Smith claimed Teddy had drowned in the bath after he left him alone for moments, but the court heard the toddler died because of an internal tear to tissues joining the wall of Teddy's abdomen, which was likely to have been caused by abuse.
Teddy also had bleeding on the brain which had occurred at least a week before his death and a similar internal tear which had occurred in the weeks before he died.
Examinations showed Cassidy had a fractured wrist which she may have suffered up to six months earlier.
Willett told the court that after she was told of Teddy's death she said to a nurse: "Why would he have left him in the bath?"
She said when she saw Smith she asked him: "What have you done?"
She said: "All I remember is him saying '30 seconds'."
Asked if she was unable to believe that Craig would have injured the children, she said: "Not until I had seen the evidence, no."
She said Smith, 28, had offered to look after the children while she worked after he lost his job in October 2016 and she had no problem with him doing that.
She said: "I couldn't fault him, he was everything I'd expect him to be.
"No one had anything but praise for Craig."
Willett said she was first questioned about Cassidy's injuries at the hospital before Teddy died, when medical staff told her the explanation she had given did not match the injuries and suggested she had harmed her daughter.
She said: "I was distraught to think anyone could think that."
UK news in pictures

Show all 50
The court heard Smith had headbutted a fridge in the weeks before Teddy's death, after the couple, who spent between £60 and £80 a week on cannabis, had an argument.
But Willett said he later apologised.
She said: "I was inclined to believe Craig that he would never do it again."
PA
Register for free to continue reading
Registration is a free and easy way to support our truly independent journalism
By registering, you will also enjoy limited access to Premium articles, exclusive newsletters, commenting, and virtual events with our leading journalists
Already have an account? sign in