More than one in 10 terror suspects arrested in Britain is a child, figures show
'Perfect storm' of radicalisation online during coronavirus pandemic, police warn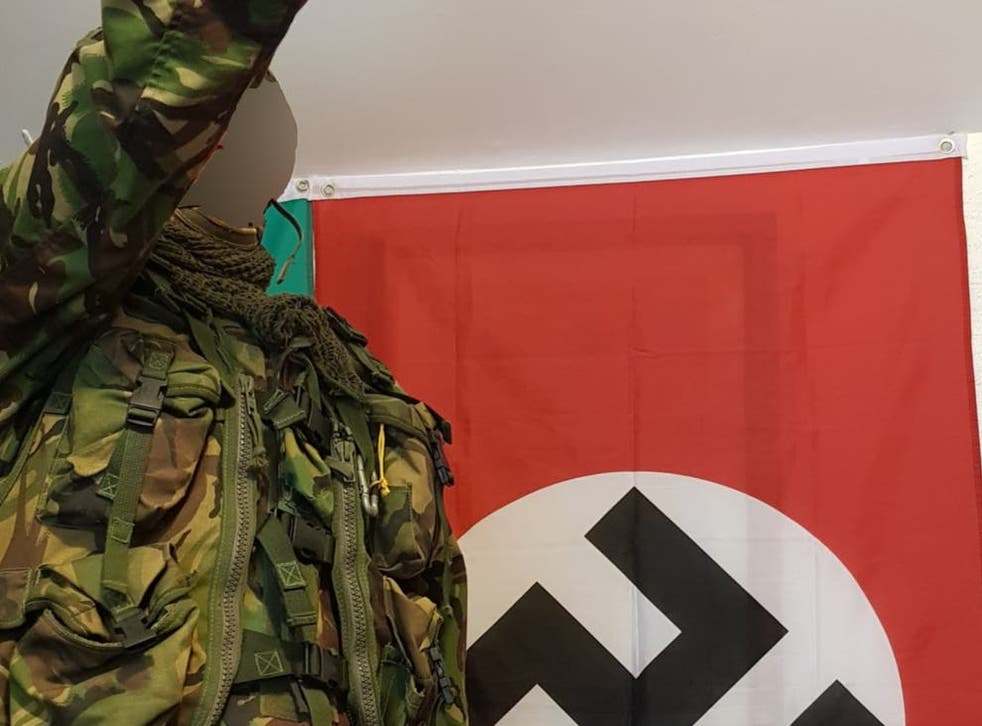 More than one in 10 terror suspects arrested in Britain is a child, figures reveal amid mounting concerns over online radicalisation.
Thirteen per cent of those arrested in the 12 months to March under terrorism laws were aged under 18, up five per cent.
The Home Office says it is the highest proportion on record and comes as arrests for older age groups fall.
Police arrested 21 children on suspicion of terror offences, up from 12 the previous year. The overall total of 166 arrests is the lowest annual figure since 2011.
White people continue to make up the largest ethnic group of terror suspects, at 53 per cent of the total, followed by people of Asian appearance (30 per cent), "other" (11 per cent) and Black (6 per cent).
The head of counter-terror policing previously warned of a "new and worrying trend" of teenagers as young as 14 being investigated.
Neil Basu says the coronavirus pandemic has created a "perfect storm" in which children are spending more unsupervised time online while extremist material is spreading.
Senior officers have raised concerns that restrictions have made the signs of radicalisation harder to spot by teachers, social workers and mental health services.
Counter-terror police say lockdowns have also caused a reduction in terror arrests because the fall in overall crime means there are "fewer opportunities" to arrest suspects using other laws.
The senior national coordinator for counter-terrorism policing, Dean Haydon, says officers are seeing concerns about increasing numbers of children being drawn into extremism "come to fruition".
UK news in pictures

Show all 50
He added: "Covid-19 has driven huge numbers of people to spend a lot more time online and we have seen an increase in the volume of online extremism – much of which sits below a criminal threshold but which creates a permissive environment which makes it easier for extremists to peddle their brand of hatred.
"We cannot hope to arrest our way out of this problem – the only way we can hope to reverse this worrying prevalence of children in our arrest statistics is to stop them from being radicalised in the first place."
Several children have been jailed over Islamist and neo-Nazi terror plots.
In November, a 17-year-old boy was jailed for preparing acts of neo-Nazi terrorism.
Paul Dunleavy had researched how to convert a blank-firing gun into a live weapon and provided "advice and encouragement" to fellow extremists online.
He communicated with fellow neo-Nazis and joined the Feuerkrieg Division group, which was later banned as a terrorist organisation.
In January last year, Jack Reed, then 17, was jailed for preparing acts of terrorism after detailing plans to firebomb synagogues and other buildings in the Durham area as part of what he believed was an upcoming "race war".
Before being arrested, he wrote a terrorist manifesto and said his forthcoming 12 weeks of study leave would be "showtime".
Britain's youngest-known terror offender was sentenced in February after recruiting members for a neo-Nazi group.
The boy, who cannot be named for legal reasons, was 13 when he committed his first offence and became part of an international online network of far-Right extremists.
He admitted 12 terror offences, including the dissemination and possession of documents on making explosives, guns and weapons.
Since the Westminster Bridge attack in March 2017, there have been 12 terror attacks in England that killed 39 people in total.
In the same period, 29 plots have been foiled – 18 by jihadists, 10 by right-wing extremists and one classed as left-wing, anarchist or single-issue terrorism.
Register for free to continue reading
Registration is a free and easy way to support our truly independent journalism
By registering, you will also enjoy limited access to Premium articles, exclusive newsletters, commenting, and virtual events with our leading journalists
Already have an account? sign in
Register for free to continue reading
Registration is a free and easy way to support our truly independent journalism
By registering, you will also enjoy limited access to Premium articles, exclusive newsletters, commenting, and virtual events with our leading journalists
Already have an account? sign in