Terror in Woolwich - a soldier's tale: UK Muslims - your country needs you
A former soldier standing for Parliament tells Jane Merrick that a diverse Army works best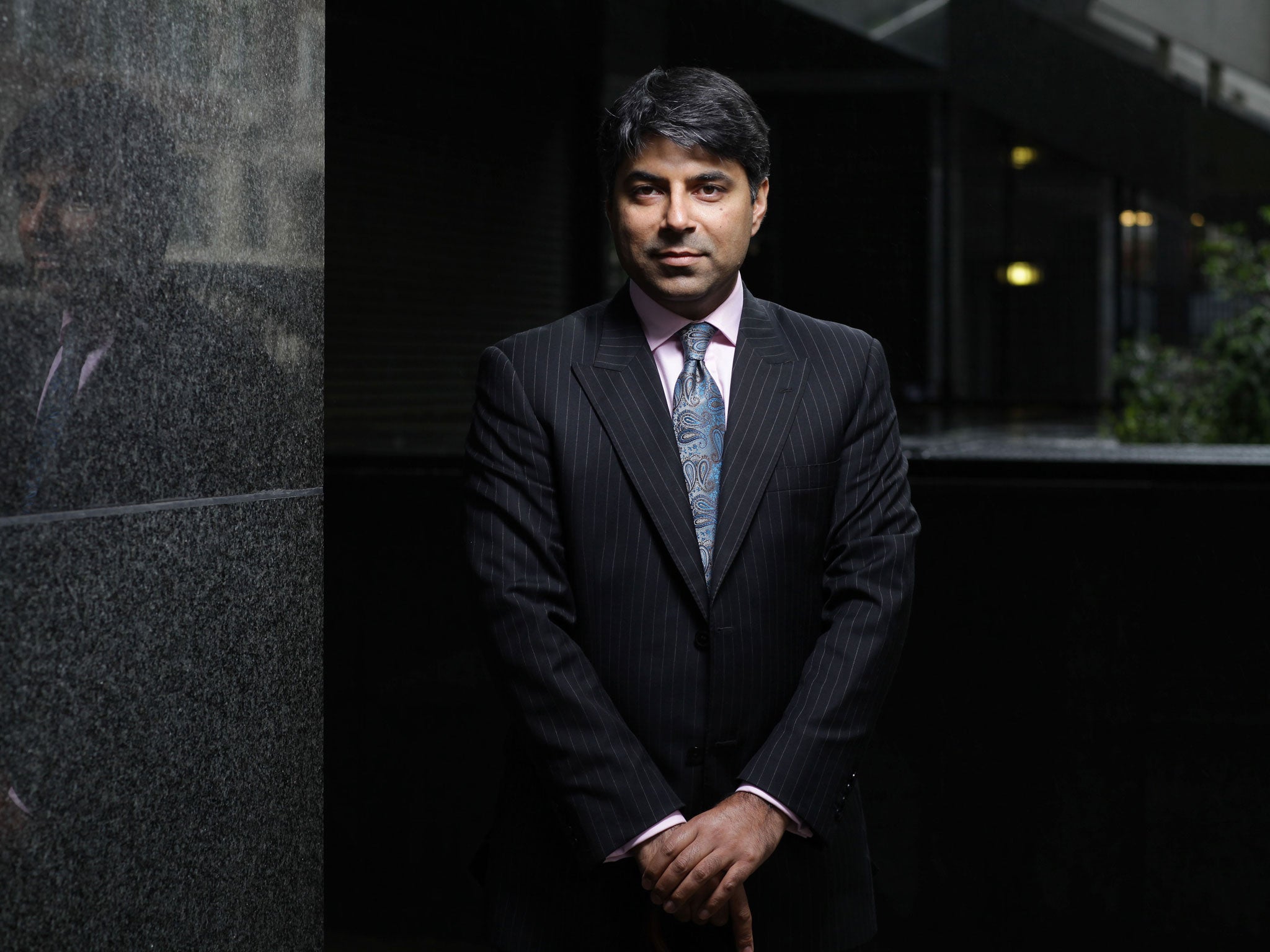 Out of the horror of Woolwich, the despair of a fallen soldier's grieving family and a far right determined to stoke racial and religious hatred, comes a message of hope and unity for Britain.
Like Drummer Lee Rigby, former Captain Afzal Amin endured the unforgiving heat of Helmand while serving in the British Army in Afghanistan. And like the 25-year-old murdered soldier, Mr Amin is a father. That they were from different religious backgrounds should not matter in a nation as diverse as Britain, he says.
Mr Amin, who was one of the most senior Muslims in the British Army, says the country should be proud of its diversity. Islam and Britain share values of the common good which are a world away from those of the Woolwich killers and far-right extremists, he says.
"The Prophet Mohamed said: 'Love for one's nation is part of faith'; 'Who serves a people is the best of them', and that 'the Muslim is the one from whose hands and tongue others are safe'. The motto of Sandhurst is 'Serve to Lead'. These are all British values and Islamic values," he says.
"We are a unified country. We have 60 million very diverse people, communities living side by side in this greatest country in the world. Some people seek to divide these communities but we must not let them. We can and should be proud of ourselves, of our armed forces, and of our diverse communities." The true faces of British Islam include sportsmen Mo Farah and Amir Khan, enterpreneur James Caan and MP Baroness Sayeeda Warsi, he says.
Mr Amin, 38, a married father of two, left the Army five weeks ago when he was selected by the Conservatives to fight the Labour-held seat of Dudley North at the 2015 election. He was chairman of the Armed Forces Muslim Association, representing some 840 Muslims in the services.
He completed three tours of Afghanistan, in Helmand, Kabul and Kandahar, and on his last tour, in 2012, he was a strategist advising US generals on conflict termination strategy through civil society engagement and empowerment.
"It was a source of great joy to Afghans that a member of the armed forces could use Arabic, Urdu, Hindi and was an adherent to the Muslim faith," Mr Amin says. "There are 840 Muslims in the armed forces. If there were 8,000, the relationship between the British forces and Afghans or Iraqis would have been radically different. There would have been a lot more cooperation and mutual benefit."
Although his role as chairman of the Armed Forces Muslim Association was to assist serving personnel and veterans, not recruitment, he and others could use "soft-power influence by being in the Army".
"When you are out there talking to people, their impression does change. It is still a battle of ideas. The British Muslim community is still a young community, it is still evolving in terms of what it means to contribute to all forms of British life. But for people who want a sense of adventure, of belonging to something bigger than themselves, of being part of a real team undertaking real work in today's troubled and unstable world, the Army is a great career."
In 2007, details of a plot to behead a British Muslim soldier emerged and, although he was not the target, Mr Amin was "utterly horrified" because "it could have been any one of us". But it did not deter him from remaining in the army: "I had a strong sense of belonging and was determined even more resolutely to serve in the military.
"When I was wearing my uniform I was stopped by people in the street who wanted to shake my hand and thank me for my contribution. That is what makes this [Woolwich] all so horrific. These people are the enemy of our religion. It is absolute criminality and utterly barbaric.
"We feel connected to this country, we belong to this country. There is no contradiction between being Muslim and British. We should be careful to avoid exaggerating to what extent this attack has anything to do with 3 million [British] people who are also Muslim." But does he think mainstream Muslim groups could have done more to offer a different narrative?
"The vast majority of British Muslims are inoculated against that sort of extremism," says Mr Amin. "But clearly there is a serious issue regarding the education and attitudes of this very small fringe who act in this vile and abhorrent way."
Referring to both the English Defence League and Al Muhajiroun, he adds: "Give less airtime to extremists, marginalise them and they will wither. Put them on TV and they thrive on the oxygen of publicity."