Terror in Woolwich: MI5 'tried to recruit suspect in Kenyan jail'
Woolwich suspect may have struck a deal with MI5 to secure release by the African country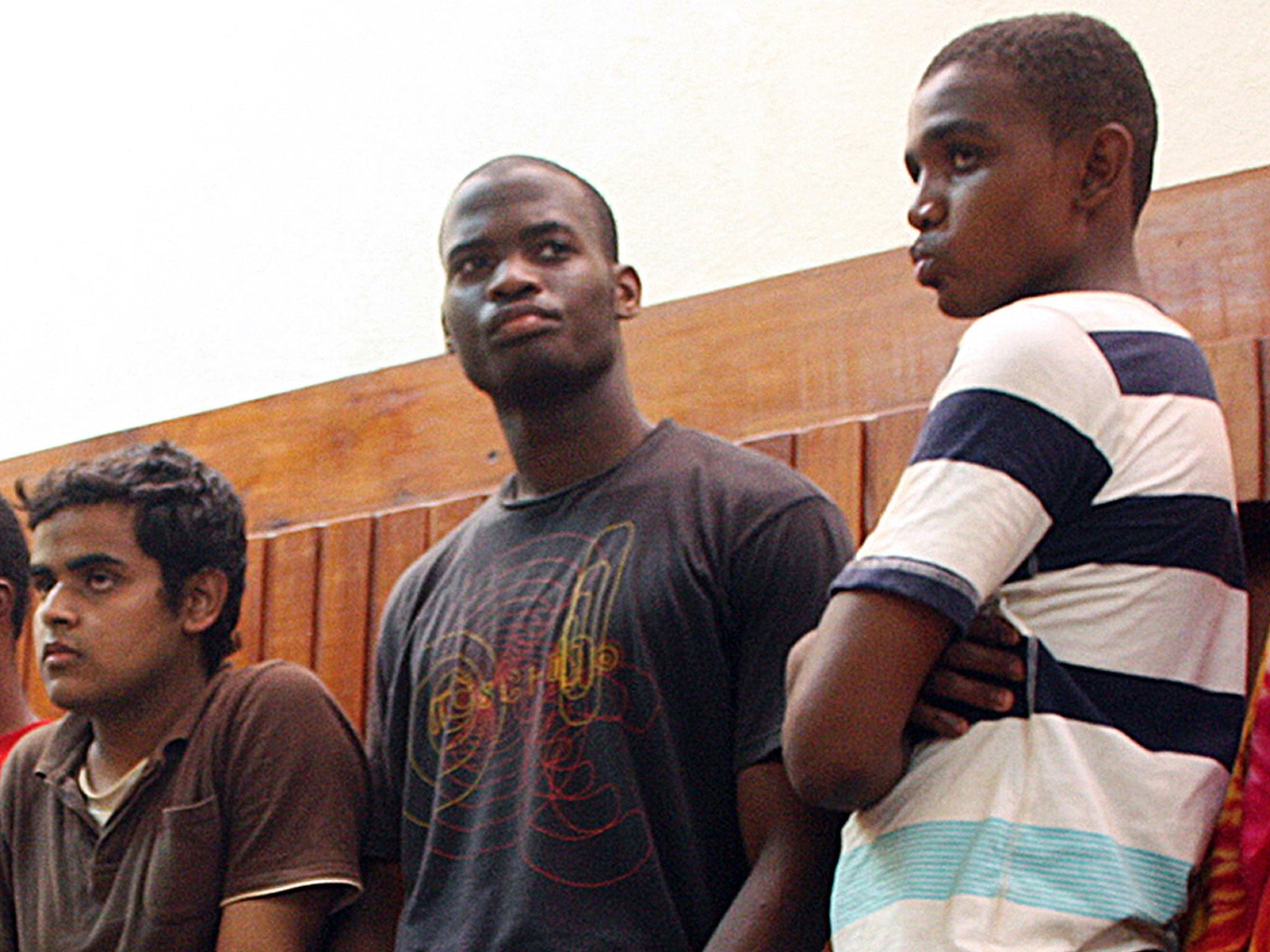 Britain's security services sought to recruit the Woolwich murder suspect Michael Adebolajo while he was being held by the Kenyan authorities on suspicion of attempting to join Somali terrorist group al-Shabaab, The Independent has learnt.
Friends and family of Adebolajo have claimed that he was tortured and even sexually assaulted by Kenyan police following his arrest in November 2010 before then being returned to Britain where he was allegedly "pestered" by MI5 agents to become an informant. The Independent understands that British agents instead made contact with the 28-year-old while he was still in Kenya and pressured him to work for the Security Service in Britain.
Adebolajo, who was held in custody for several days in the port city of Mombasa and complained of mistreatment, was eventually released without charge by the Kenyan authorities.
The Foreign Office confirmed that Adebolajo received "consular assistance" after he was held "as is normal for British nationals detained". But the episode is likely to raise questions as to why he was not more closely monitored on his return to the UK.
Whitehall sources said British-born Adebolajo, who remains under armed guard in hospital following his arrest for the murder of the soldier Lee Rigby, also made a second attempt to travel to Somalia last year but was stopped by MI5 and warned he would be detained once more by the Kenyans.
The further claims that Adebolajo was the subject of sustained interest from the Security Service for more than two years came as armed police arrested a 22-year-old man in north London on suspicion of conspiracy to murder in connection with Drummer Rigby's killing. Three other men who were arrested on the same charge in the Greenwich area of south-east London in raids on Saturday evening also remained in custody.
The allegation Adebolajo was approached by the Security Service while in Kenya follows claims from his brother-in-law he faced demands from MI5 upon his return to Britain to infiltrate Islamist groups and this pressure may have "pushed him over the edge".
Adebolajo was one of seven men and youths arrested after landing on a Kenyan island close to the Somali border. Police were lying in wait for the group after an apparent tip-off that they were waiting to cross to Somalia to join al-Shabaab for paramilitary training.
The Briton, who was recorded as travelling under the surname of Ndemolajo, told a court in Mombasa that he had been tortured by police and deprived of food for two days.
A spokesman for the Kenyan police denied any of the detainees had been mistreated. A political source in London added that interviews with British citizens arrested abroad on suspicion of a terrorism-related offence would be a routine part of screening procedures for the security services.
Mombasa has proved a fertile recruiting ground for al-Shabaab. At least two of those arrested with Adebolajo came from the Majengo district of Mombasa which is closely associated with an al-Shabaab ally, the Muslim Youth Centre, and an extremist cleric, Aboud Rogo, who was assassinated by unknown assailants last year.
Sermons by Rogo, who was on a United Nations sanctions list as a supporter of al-Shabaab and had has his assets frozen by the British government, were widely disseminated on the internet calling for recruits to join "jihad" in Somalia and offering a recruitment fee of $1,000 (£660).