Clicking on terrorist propaganda even once could mean 15 years in prison under new law
UN inspector accused government of straying towards 'thought crime' with law 
Lizzie Dearden
Home Affairs Correspondent
Tuesday 12 February 2019 20:56 GMT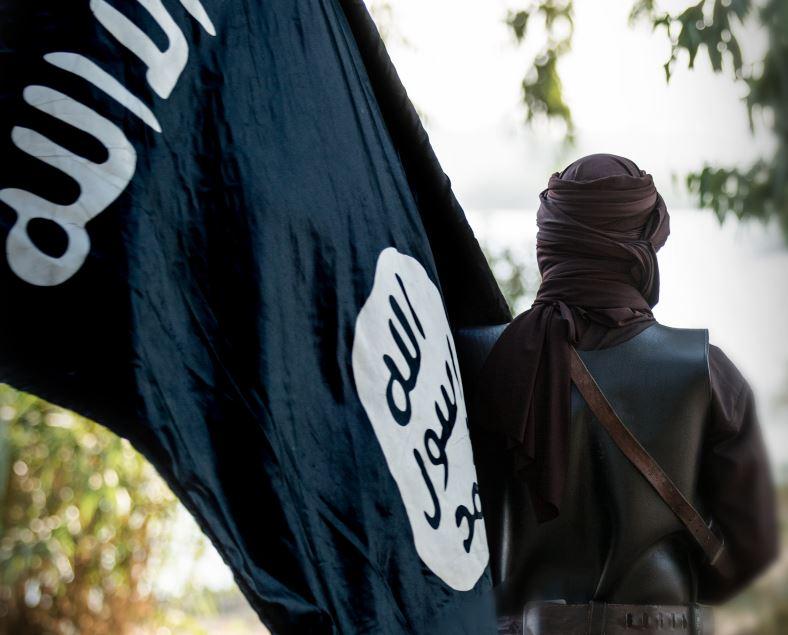 Anyone who views terrorist propaganda once online can be jailed for up to 15 years under new laws that have sparked human rights concerns.
MPs had urged the government to scrap plans to criminalise viewing "information useful to a person committing or preparing an act of terrorism", which goes further than much-used laws that made physically collecting, downloading or disseminating the material illegal.
A United Nations inspector accused the government of straying towards "thought crime" with the proposal, which originally stated that people would have to access propaganda "on three or more different occasions" to commit a terror offence.
But the benchmark was removed from the draft law, meaning a single click is now illegal.
Journalists, academic researchers or people who had "no reason to believe" they were accessing terrorist propaganda are exempt.
In pictures: Muslims in London protest against Isis
Show all 7
Security officials have told The Independent that discretion will be exercised and the law will help prosecute extremists in cases where other offences cannot be proven, or to prevent radicalisation.
A report by the Joint Committee on Human Rights said the offence "is a breach of the right to receive information and risks criminalising legitimate research and curiosity".
Max Hill QC, the former Independent Reviewer of Terrorism Legislation and current Director of Public Prosecutions, told the committee he found lengthy prison sentences "difficult to countenance when nothing is to be done with the material" last year.
A Home Office spokesperson said the change reflected the fact people now stream propaganda, rather than making the downloads covered by previous laws.
"There are cases where suspects have become radicalised to the point of planning attacks, at least in part because of the volume and nature of terrorist material they are accessing online," he added. "The reasonable excuse defence continues to be available."
The new law was introduced as part of the Counter-Terrorism and Border Security Act, which received royal assent on Tuesday.
It makes statements that are "reckless as to whether a person will be encouraged to support a proscribed group" illegal, and entering "designated areas" abroad.
The areas, to be defined by the government, are expected to include territory controlled by terrorist groups and warzones.
Last month, security minister Ben Wallace told MPs the law would help prosecute foreign fighters, but it cannot be applied retrospectively to hundreds of Isis supporters who have already returned to the UK.
Terror police appeal for public help to thwart plots
"We are all struggling in the West to deal with the emerging threat of foreign fighters as failed state safe areas are becoming the routine," he said. "Members on both sides of the House rightly get angry when foreign fighters come back and we cannot prosecute them, because gathering evidence of deeper and more complex offences is very challenging."
The Independent understands that because the law exempts people who remain in such areas involuntarily, it cannot be applied to British Isis members captured in Syria.
Last month, the government accepted amendments to create specific exemptions including humanitarian work, journalism and funerals.
Corey Stoughton, advocacy director at Liberty, said: "Despite a series of amendments brought about by concerted campaigning, this act remains a grave threat to our human rights. It unnecessarily adds to the raft of existing counterterror legislation, introducing harsh sentences for ill-defined offences related to travelling overseas and browsing the internet. It risks stifling dissent and making thought crime a reality."
Convicted terrorists will be required to provide additional information to the police in line with registered sex offenders, and the law also includes a new power to detain people suspected of "hostile state activity" at ports and borders.
Sajid Javid, the home secretary, said 2017's terror attacks and the Salisbury poisoning showed the threat posed to the UK by terrorists and hostile states.
"Keeping people safe is my number one job and this important piece of legislation will help do that," he added. "The Counter-Terrorism and Border Security Act gives the police the powers they need to disrupt plots and punish those who seek to do us harm."