Tetra Pak heir Hans Rausing avoids jail over failing to bury wife Eva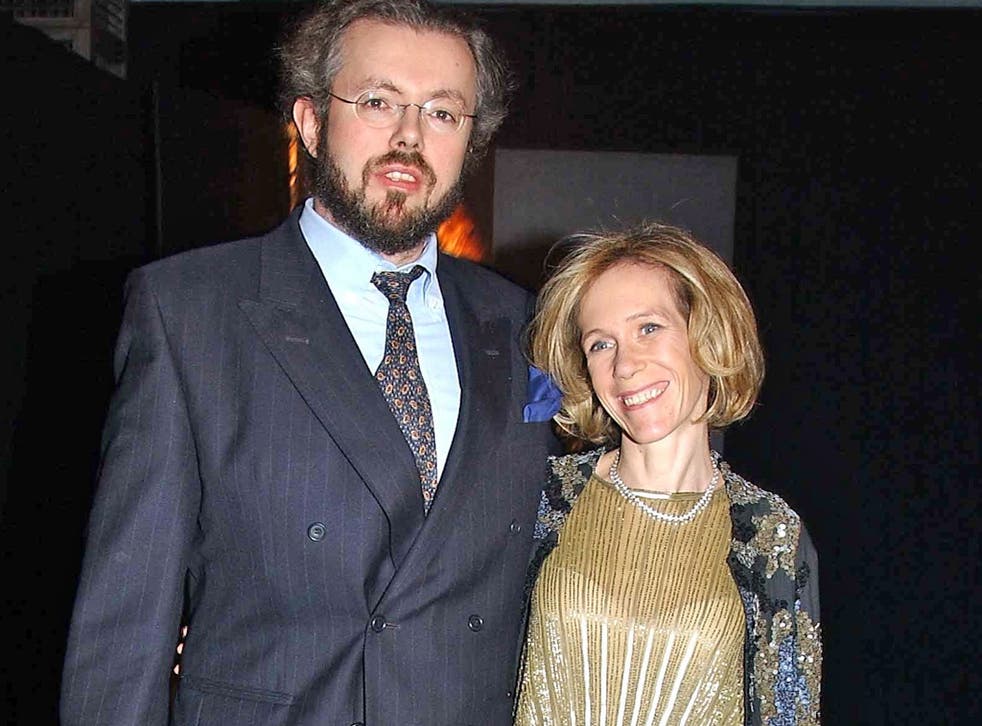 Hans Rausing, one of Britain's richest men, avoided a jail sentence today after he admitted preventing the lawful and decent burial of his wife Eva's body.
Rausing, who also admitted driving a vehicle while unfit through drugs, was given two suspended sentences for the offences after Judge Richard McGregor-Johnson told him his behaviour was "an illustration of the utterly destructive effects of drug misuse".
Police discovered the body of mother-of-four Mrs Rausing in an advanced state of decomposition after they arrested her husband - heir to the Tetra Pak millions - on suspicion of driving under the influence of alcohol or drugs on 9 July.
A post-mortem examination established that she died on 7 May and had drugs in her system, including cocaine, Isleworth Crown Court, in west London, heard.
Her decomposing body was found in a fly-filled room in their luxury London home hidden under a pile of clothing and bin bags which had been taped together.
The court heard that Rausing told police in a statement after his arrest: "I do not have a very coherent recollection of the events leading up to and since Eva's death. Safe to assure you that I have never wished her or done her any harm."
Rausing was given a 10-month prison sentence suspended for two years for preventing the lawful and decent burial of his wife.
A second two-month prison sentence suspended for two years was imposed to run concurrently after he admitted a charge of driving while unfit through drugs.
Judge Richard McGregor-Johnson, the Recorder of Kensington and Chelsea, also ordered that he should undergo a two-year programme of drug rehabilitation with a requirement to be supervised by a probation officer during the same period.
Judge McGregor-Johnson said: "If ever there was an illustration of the utterly destructive effects of drug misuse on individuals and their families, it is to be found in the facts of this case.
"You and your wife had every material advantage imaginable, and for a time a happy family life.
"Your relapse into the misuse of drugs, together with that of your wife, destroyed all that."
Crown Prosecution Service London head of homicide Gary Dolby said: "When making the decision to charge Hans Rausing with preventing the lawful burial of Eva Rausing, the Crown Prosecution Service gave careful consideration as to whether a prosecution was in the public interest.
"Mr Rausing has well-documented personal problems which no doubt contributed to his actions in the weeks following his wife's death.
"However, he went to some lengths to conceal her body despite numerous opportunities to tell someone what had happened.
"This resulted in Mrs Rausing's family being unaware of her death for some time after it happened.
"His actions were unlawful and it is right that he now has a criminal conviction."
Judge McGregor-Johnson added that the effects of drugs had been "graphically illustrated" by the contrast between the rooms shown to visitors in the Rausing's house in Cadogan Place, and the "utter squalor" of the rooms they really lived in.
He said he accepted that the medical evidence, including that of the examination of Mrs Rausing's pacemaker and the toxicology report, suggests that she died of heart failure coupled with the effects of drugs.
He added: "There is no evidence to suggest the involvement of anyone else, including you, in her death."
He added that he accepted the suggestion of a psychiatrist that, having been present when his wife died, he was "unable to cope with that and suffered some sort of breakdown".
But he added: "That does not, in my view, entirely explain your conduct, nor does it completely absolve you of responsibility for it.
"In carrying out your intentions, you acted with deceit and deliberation, equipping yourself with items you used to try to prolong the act of concealment."
The sentencing came after the court heard that Mrs Rausing's body was found in an advanced state of decomposition on July 9 in a sealed annexe on the second floor of the couple's multimillion-pound house in Chelsea.
The search was undertaken after Rausing was stopped in his car by police in Wandsworth, south west London, earlier that day following reports that he was driving erratically.
An earlier hearing at West London Magistrates' Court was told that her body was found on the floor, to the right of a bed, under a "large quantity of bedding, clothes, and bin bags stuck together with gaffer tape".
Alexander Cameron QC, defending Rausing, said a psychiatrist's report described him as a "shy and socially awkward" man who was "very ill at ease in the company of others" and has a history of withdrawing into himself.
The court was told he was "totally dependent" on his wife, with whom he had a loving relationship.
Rausing said in a prepared statement to the police, read to the court, after the discovery of her body: "I fully understand that my wife of 19 years is dead and I am devastated, particularly for my children, by her death."
In the statement, he denied supplying her with drugs. "I have been very traumatised since her death. I do not know what caused her death, I did not feel able to confront the reality of her death."
Mr Cameron told the court that a psychiatrist's report described Rausing's reaction to his wife's death as one of "overwhelming emotional trauma".
Rausing is said to have told the psychiatrist: "I know it is selfish but I just didn't want her to leave."
Prosecutor James O'Connell told the court that drug paraphernalia was found in Rausing's car when he was stopped and a search of the vehicle revealed a "substantial" amount of post addressed to his wife.
"The defendant appeared to be under the influence of one substance or another," Mr O'Connell told the court.
Blood taken from Rausing revealed the use of drugs including cocaine, morphine, diazepam and temazepam, the court heard.
When asked where Mrs Rausing was, Rausing told officers she had been in the US for the past two weeks, Mr O'Connell said.
Mrs Rausing had returned to the UK on April 29 and she met her financial adviser on May 3, the last time she was seen by witnesses.
She expressed concerns about her husband's "chaotic lifestyle", Mr O'Connell told the court.
He said a post-mortem examination was conducted, which suggested that the date of death was May 7. Samples taken from her body indicated the presence of drugs, "in particular" cocaine, he said.
Mr Cameron told the court that a psychiatrist's report described Rausing as suffering from "severe anxiety and feelings of inferiority" with a "tendency to medicate his anxieties by drug-taking".
Rausing became addicted to drugs while travelling in his early 20s.
He met his wife in rehabilitation in 1989 when he was 26 and she was 25.
The couple emerged from rehab and were married in 1992, having four children.
The couple had a "loving relationship" and formed a "loving family unit". They were described by those who worked from them as nice and down-to-earth people.
But the process of "total abstinence of the rehabilitation process" was moderately "loosened" on New Year's Eve 1999/2000 at the turn of the Millennium by "Eva's urge to have a glass of champagne".
They both did - and the addiction began "slowly and surely" to take hold again.
The court was told that a toxicology report revealed traces of cocaine, opiates, and amphetamimes in Mrs Rausing's body.
Rausing will not face any further charges in relation to the incident.
He was also disqualified from driving for two years, his licence was endorsed and he was ordered to pay prosecution costs of £1,000.
PA