The deadly secrets that Daniel Morgan took to his grave: Sir Stanley Burnton to head inquiry which could expose a web of police and press corruption
Hillsborough-style panel will investigate the 1987 killing of private investigator found dead in south London car park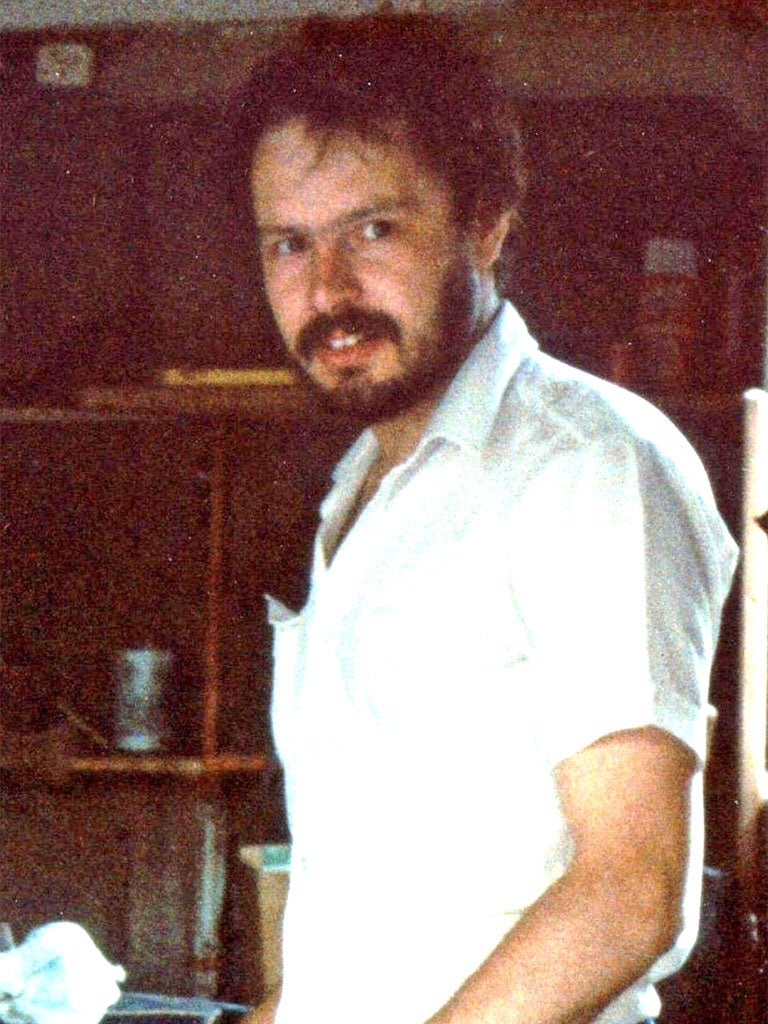 A notorious, unsolved murder must be investigated by a Hillsborough-style panel of experts led by a former appeal court judge, the Home Secretary ordered.
Theresa May said the team would examine the police's handling of an inquiry into the 1987 killing of Daniel Morgan, a private investigator who was found with an axe wound to his skull in the car park of the Golden Lion pub in Sydenham, south London.
The panel's remit from the Home Office includes studying "the role played by police corruption in protecting those responsible for the murder from being brought to justice, and the failure to confront that corruption".
In a written statement, Ms May said the independent panel would "shine a light" on the circumstances of the murder and investigate links between private investigators, police and journalists at the News of the World.
Five Metropolitan Police investigations over the past 25 years have failed to secure a conviction. The Crown Prosecution Service (CPS) discontinued its final attempted prosecution against five suspects in 2011.
The review, led by Sir Stanley Burnton, will have access to material from all of the police inquiries and information held by all relevant Government departments, agencies and prosecuting authorities. The focus of the Morgan review adds another layer of legal complexity to the criminal cases, centred on alleged phone-hacking by senior executives and reporters at News International, and allegations of involvement by its journalists in corruption conspiracies.
Sir Stanley's report is expected within a year, although publication may be delayed until all hacking-related proceedings have concluded, owing to the probable overlaps.
Morgan's brother, Alastair, said on behalf of his family: "We trust and hope that the panel will assist the authorities to confront and acknowledge this failure once and for all, so that we may be able to get on with our lives."
He described the lengthy campaign to get justice for his brother as "mental torture". His sister, June, said the family was "battle-weary … but delighted to hand over this important work to the independent panel". The appointment of other panel members will be announced later.
In a written statement, Ms May said the Metropolitan Police had indicated there was "no likelihood of any successful prosecutions being brought in the foreseeable future". But she added that Scotland Yard itself had admitted that police corruption was a "debilitating factor" in the original investigation.
Morgan was a partner at Southern Investigations. His family has long claimed that the killing was an "execution" aiming at silencing him because he was about to expose corruption at the highest levels inside the Metropolitan Police.
Timeline: Daniel Morgan murder and police investigations
March 1987: Daniel Morgan found with an axe embedded in his head in car park of the Golden Lion pub, Sydenham.
March 1987: Initial police investigation arrests Jonathan Rees (partner in Southern Investigations firm with Daniel), three police officers, Rees' brothers-in-law, Gary and Glen Vian, in connection with the murder. They are released without charge after a day of questioning.
April 1998: Unlawful killing verdict returned by inquest.
February 1989: Rees, plus another associate of the firm, Paul Goodridge, charged with murder of Daniel Morgan.
May 1989: Crown offers no evidence against Rees and Goodridge. Case dropped.
September 1999: Morgan family made aware of another (third) murder investigation, but find it has been aborted upon discovery of an unrelated criminal conspiracy.
July 2001: Fourth Met investigation gets underway. In overall command, deputy assistant commissioner, Andy Hayman.
September 2003: Metropolitan Police inform Morgan family that the Crown Prosecution Service will not bring any charges related to the 2001 investigation.
January 2006: Fifth investigation starts. In overall command of the case, deputy assistant commissioner, John Yates.
April 2008: Rees, the two Vian brothers, and James Cook, charged with murder of Daniel Morgan.
March 2011: Prosecution brings to an end entire fifth investigation. All charged dropped.
March 2011: Letter from Met's assistant commissioner tells Morgan family of the repeated failure of the MPS to confront the "role played by police corruption" in protecting those responsible for the murder.
February 2012: News of the World's surveillance of detective in charge of fifth Morgan investigation, discussed at Leveson Inquiry.
February 2012: Labour MP Tom Watson calls for a full judicial inquiry into Met's handling of the Morgan murder.
May 2013: Home Secretary Theresa May orders independent review into Daniel Morgan murder. Hillsborough-style panel examine past 25 years of police failures and acknowledged corruption.