The Kincora scandal: 'MI5 tried to blackmail Belfast homosexual,' says whistleblower
Victim and ex-intelligence agent join call for beefed-up investigation into notorious care home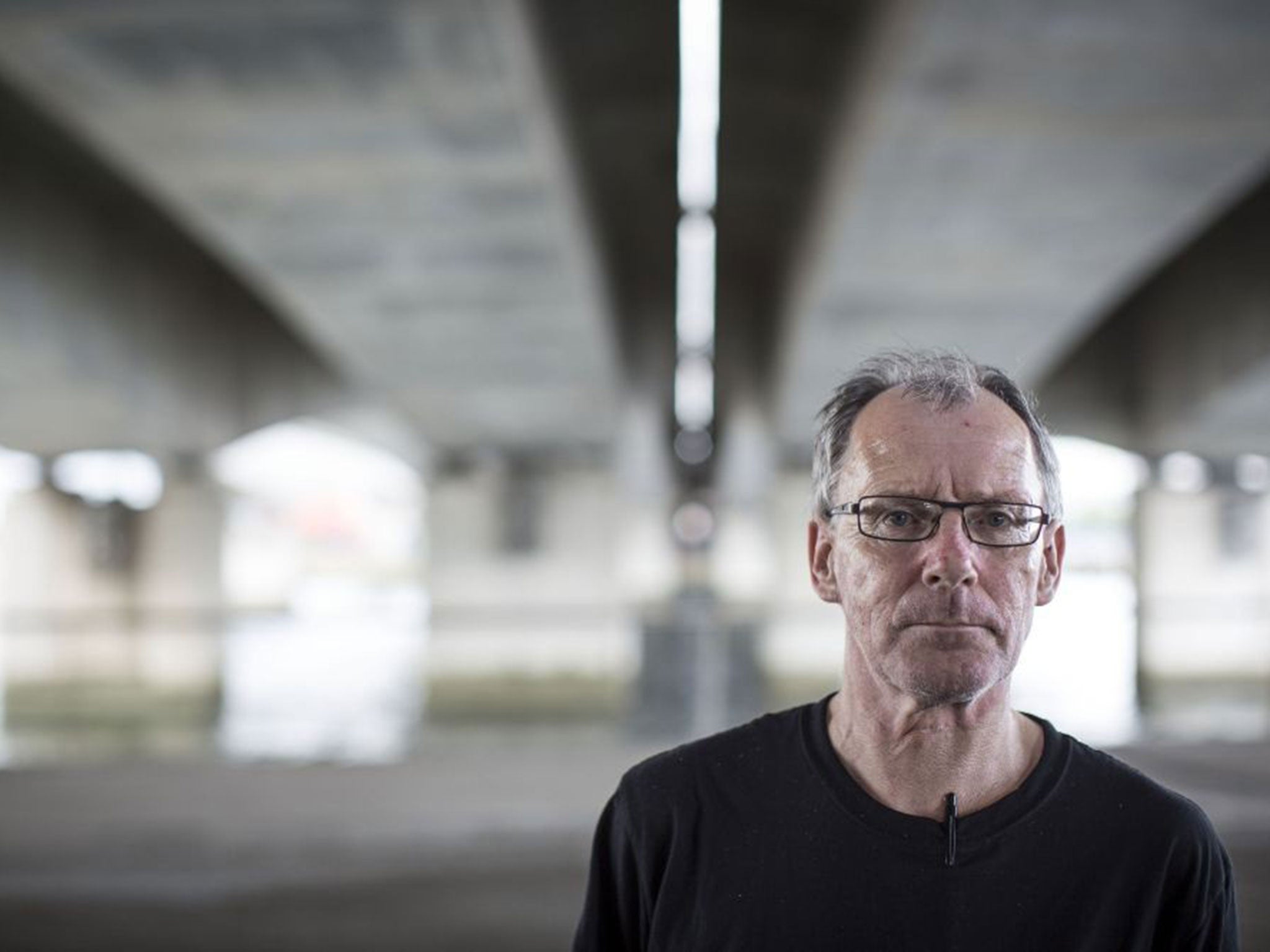 In the glut of allegations of sexual abuse, one care home stands out. At Kincora, a boys' home in Belfast, three men routinely abused teenage boys in their care for more than a decade. In this case, the abuse is undoubted, as a court confirmed when, in December 1981, William McGrath, the "house father", Raymond Semple, an assistant warden, and Joseph Mains, warden, were sentenced to four, five and six years respectively for the sexual abuse of children. What makes Kincora remarkable is the lingering suggestion that British security services connived in the continued abuse of children in order to secure intelligence.
More than three decades on, Kincora still stinks. Last week, it was revealed that in the 1980s three former residents had received secret payments – with gagging clauses – in compensation from the local authority. Two books have been written, one even alleging that a murder was committed to discredit army information officer Colin Wallace, who had sought to expose publicly what was happening. A possibly game-changing testimony emerged on Friday when former intelligence officer Captain Brian Gemmell went public in saying that, in 1975, his boss in MI5 made him cut short attempts to investigate what was going on at the home.
Last night, Capt Gemmell told The Independent on Sunday he had had personal experience of the security services discussing using somebody's homosexuality to apply pressure on them. "Some months before I was told to leave the Kincora case alone, on the grounds that the service didn't involve itself with homosexual matters, I had a meeting at a hotel on Buckingham Palace Road. There were three members of MI5 talking about a known Protestant terrorist, John McKeague of the Red Hand Commandos, being homosexual, and they asked me if I thought he could be blackmailed over his homosexuality, because they had film of him."
Last week, Clint Massey, a former resident, gave his first newspaper interview, to The IoS. Born in 1957, he had been in another Northern Ireland care home before, in 1973, he was sent to Kincora, a half-way house for boys in care at the start of their working life. He shared a room with two other boys, who used to leave early in the morning to go to work, leaving him alone in the room. "On my first full day there," he recalled, "McGrath came in and asked me what I wanted for breakfast, but, as he did so, he put his hand inside my pyjamas." Mr Massey says he was abused several times a week, and often raped.
"At the time, nobody talked about sex. You just didn't. It was almost as if people had a shower with their clothes on. Young men didn't share secrets like that, so I knew there was nothing I could do. These people were highly respected members of the community." When he gave evidence (unidentifiably) against McGrath in court, he said he had no idea which other boys would also be doing so. "It was a taboo subject," he said.
Although he speaks matter-of-factly, the abuse he suffered has clearly been a life sentence. As recently as a fortnight ago, he self-harmed, at the age of 57, slashing his wrists in frustration after it appeared that the investigation into historic abuse was to be ditched because of a lack of funds. He goes on occasional day-long drinking binges, has taken drug overdoses and laid down in front of a train, only to find it diverted at the last minute. "I look at couples and people with children and I think that should have been me," he said, but relationships have never worked out. "I don't trust anybody, although slowly I'm learning to trust now. I remember what I used to be like before I went there. I should be a grandfather by now, but I never will be. So instead I try to be one of the world's best uncles."
Mr Massey's specific claims are limited to his own experience. He makes no accusation against anyone but William McGrath, a Protestant (religious and political) fanatic, who he says would be inclined to place a gospel tract in the hand of those he met. (He puts the combination of extreme religiosity and casual sexual abuse down to "massive guilt".) He declines to join in the excitable speculation as to who specifically might have visited, but does recall a lot of "suits" arriving, often in the evening. "In those days, there were loads of people over from London. I have always assumed they were senior figures from Whitehall. I certainly heard English accents."
Whoever they were, the suggestion that Kincora was being closely monitored by the security services, and its habitués leaned upon, is, to him, a potent and credible one. "I strongly believe it was an entrapment operation for them. They hoped to get a handle on the people who visited, to get them to work for them and inform for them – that's the way the dirty tricks department works."
But McGrath and the others went to prison. If it were a conspiracy, that was hardly a successful outcome. "I believe they were part of it. They were the facilitators, and were protected to some degree." He believes, as many do, that a deal was done, their plea quickly changed and the resulting sentence a lenient one.
Will the current investigation into Kincora get to the truth? There hasn't been much official gusto about previous efforts. Brian Gemmell, who had sources inside Tara, the apocalyptic anti-Catholic group founded by McGrath in 1966, who told him about the abuse, has never even been interviewed by any of the previous official inquiries.
Sir Anthony Hart, the retired judge leading the current investigation into institutional child abuse in Northern Ireland between 1922 and 1995, has expressed concern that he lacks the authority to get to the truth. David Cameron has been asked by Northern Ireland's First Minister, Peter Robinson, to bring Kincora under the broader, UK-wide inquiry, which could call MI5 to account for itself.
"It has to be done from Westminster," said Mr Massey. "If it stays local, a lot of people will be happy. There are too many people in Northern Ireland, predominantly Protestant, who don't want it looked at.
"But I hope there are people shaking in their boots. They may be old men now but I don't care. There's no statute of limitations on this. I think there are lots of people shaking. I hope they're expecting a knock on the door, but an investigation can't dig deep here [in Northern Ireland]. At Westminster, they have the authority, and they can do it if they want to."