Theresa May: British security services foiled 40 terror plots since 7/7 attacks
Home Secretary said terror threat is "diverse" as she outlined new legislation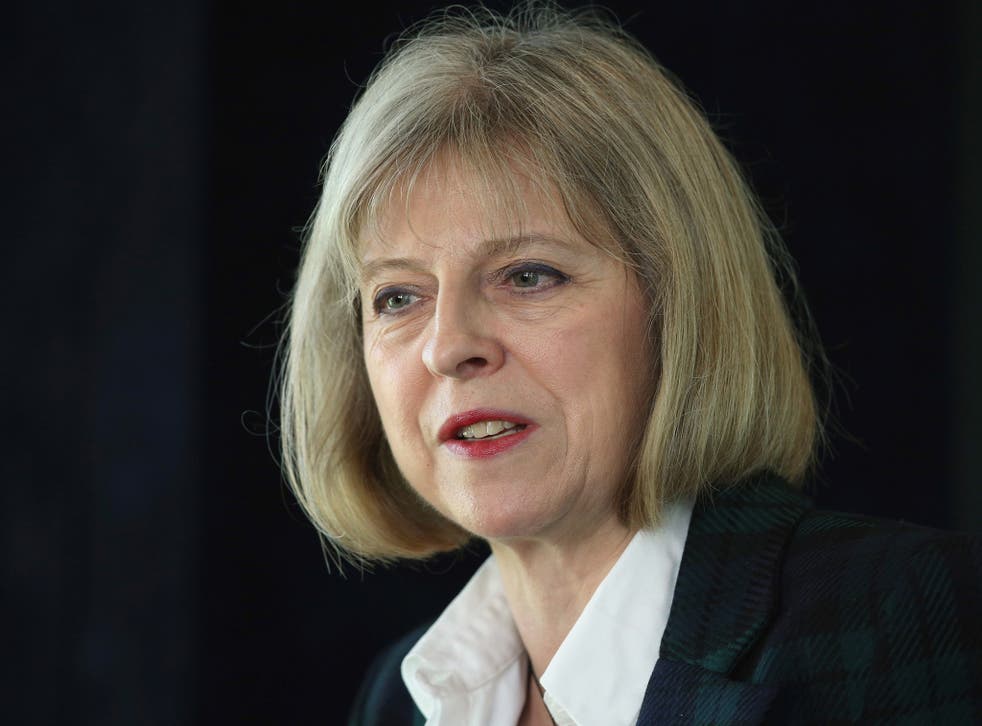 Theresa May has revealed that 40 terror plots have been foiled by British security services since the 7/7 bombings in 2005, as she unveiled a new counter-terrorism bill.
The foiled plots include a planned Mumbai-style gun attack, the planned murder of members of the armed forces, an attempt to bring down a plane, and an attempt to assassinate an ambassador.
The Home Secretary told a counter terrorism event in London that since April 2010, 753 people have been arrested on terrorism-related offences, while 212 people have been charged and 148 have been successfully prosecuted.
Ms May said 138 people are "behind bars" serving sentences for terrorism-related offences, while 13 people, including Egyptian radical cleric Abu Hamza, have been extradited from the UK.
The Home Secretary stated that she has excluded 84 "hate-preachers" from entering the UK, and outlined that she has now excluded 61 people on national security grounds, and had not allowed 72 people across Britain's borders because their presence here "would not have been conducive to the public good".
Speaking as part of a new anti-terror drive, in which the Home Secretary outlined a number of measures as part of the Counter-Terrorism Bill expected in Parliament on Wednesday, Ms May said Britain was facing a terrorist threat "more dangerous now or at any time since 9/11".
The legislation includes a ban on paying ransoms, which are thought to have funded Isis to the tune of £28 million in the past year alone, and will oblige internet service providers (ISPs) to retain information linking Internet Protocol (IP) addresses to individual users.
Ms May said: "This legislation is important. The substance is right. The time is right. And the way in which it has been developed is right."
"It is not a knee-jerk response to a sudden perceived threat. It is a properly-considered, thought-through set of proposals that will help to keep us safe at a time of very significant danger."
She said the terrorist threat to the UK is more "diverse" than the danger posed by Isis (also known as Islamic State), but includes extremists from Boko Haram, al-Shabaab, al-Qaeda, Afghanistan, Pakistan and home-grown extremists in the UK.
Ms May stated that since May 2010 she has revoked the British citizenship of 27 people, the overwhelming majority of which were down to terrorist activities, and since April 2013 she had refused the or cancelled 29 passports to "disrupt" the travel of people attempting to engage in terrorist-related activities overseas.
Register for free to continue reading
Registration is a free and easy way to support our truly independent journalism
By registering, you will also enjoy limited access to Premium articles, exclusive newsletters, commenting, and virtual events with our leading journalists
Already have an account? sign in