Theresa May says Anti-muslim hate crime would be a more serious offence under a Tory Government
There were 37,484 race-hate crimes in the UK between 2013-14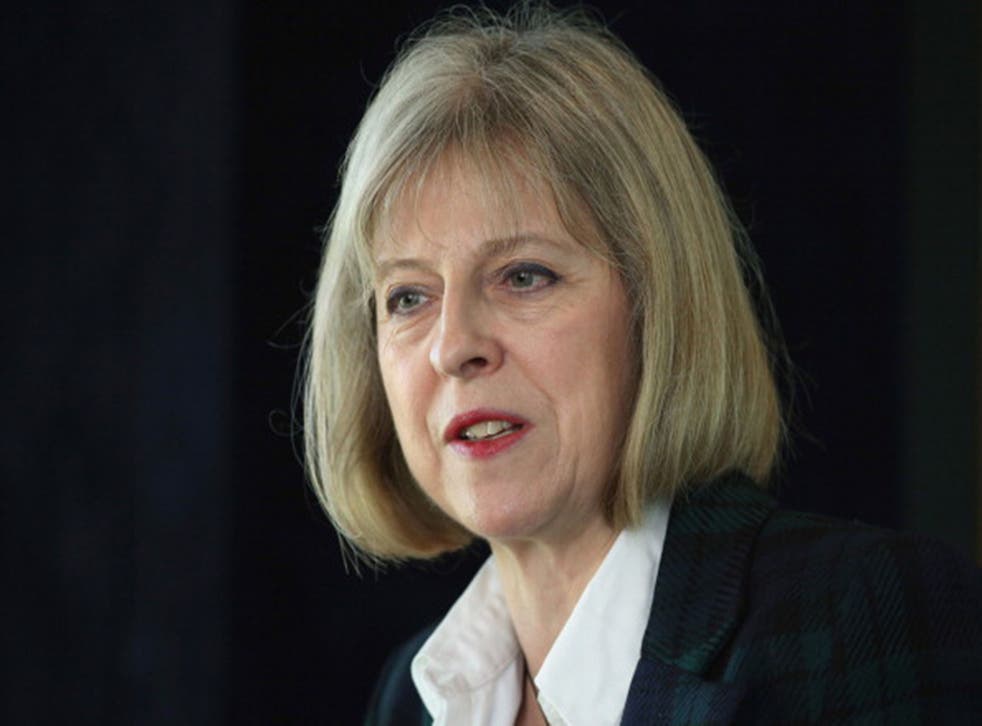 The Home Secretary pledged to make anti-Muslim hate crimes a more serious offence under a future Tory Government, just as Parliament dissolved.
In a speech entitled 'A New Partnership. To Defeat Extremism' made to the Foundation for Peace in London, Theresa May suggested that Anti- Muslim hate crimes would be given their own category, as is currently the way with anti-Semitic attacks.
May told the foundation: "We will require police forces to record anti-Muslim crimes as well as anti-Semitic crimes."
"We will expose your hateful beliefs for what they are. Where you seek to spread hate, we will disrupt you. Where you break the law, we will prosecute you. Where you seek to divide us, we will stand united. And together, we will defeat you," she added.
Later that day, the Home Secretary answered a parliamentary question from shadow Minister for Work and Pensions, Kate Green, on the subject of recording instances of Islamophobia.
Mrs May said: "The approach to recording hate crime has developed over the past five years and I am pleased that we are now able to see much more clearly what is happening.
"I was very clear in my speech today that this is an issue for a future Government, but a future Conservative Government would require the police to record anti-Muslim incidents as well as anti-Semitic incidents."
May further explained in her extremism speech earlier that day that recorded hate crime has risen every year, since the first records were collected in 2008.
She said: "According to the Community Security Trust, the number of anti-Semitic attacks in Britain has more than doubled in the last year and, at 1,168, it now stands at the highest on record.
In addition, the Home Secretary stressed that Tell MAMA, a charity that records anti-Muslim attacks in Britain, hundreds of incidents take place every year.
These include arson attacks on mosques and threats against worshippers.
There were 37,484 race-hate crimes in the UK between 2013-14, according to The Mail on Sunday.
Register for free to continue reading
Registration is a free and easy way to support our truly independent journalism
By registering, you will also enjoy limited access to Premium articles, exclusive newsletters, commenting, and virtual events with our leading journalists
Already have an account? sign in
Register for free to continue reading
Registration is a free and easy way to support our truly independent journalism
By registering, you will also enjoy limited access to Premium articles, exclusive newsletters, commenting, and virtual events with our leading journalists
Already have an account? sign in