Tube strike: Violent clash on first day of walk-outs leaves one man hospitalised
Police appealed for witnesses after footage of fight was posted online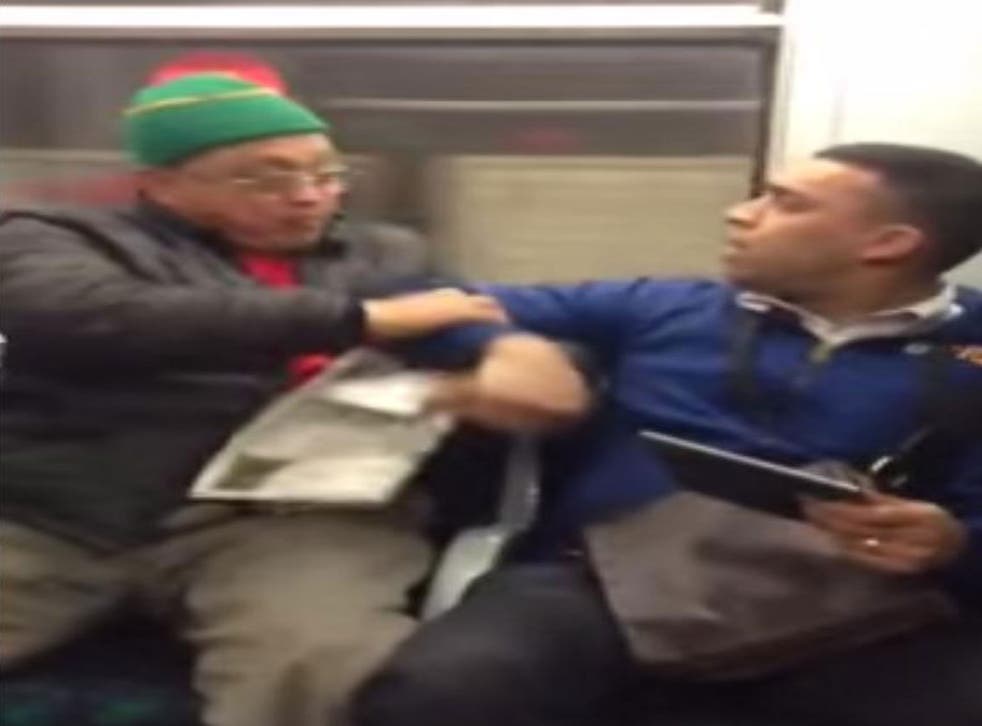 Video footage has emerged of a violent clash between an elderly man and a younger man on the London Underground, which left one passenger badly injured.
A 68-year-old man from Newham was held on suspicion of common assault, resisting arrest and a public order offence after the incident on the train on Monday.
One man required hospital treatment following the incident, police said.
British Transport Police (BTP) had been looking to speak with another man seen in the video, which was posted onto YouTube on Tuesday during the Tube workers' 48-hour strike.
A representative has since made contact on behalf of the second man and he will be coming in to speak with police, a BTP spokesperson said.
The 20 second footage shows the fight between both men as the District Line train as it pulled into Aldgate East station.
Detective Constable Lawrence Murphy, leading the investigation, said: "At 9.20pm onboard a District line train, a physical altercation occurred between two men which resulted in a fight which left a man requiring hospital treatment."
"Violence on the Tube is rare, but when it does happen, because of the confined spaces, it can be all the more shocking."