Pentonville prison: Two escaped inmates 'left mannequins in beds'
The pair have been named as James Whitclock, 31 and Matthew Baker, 28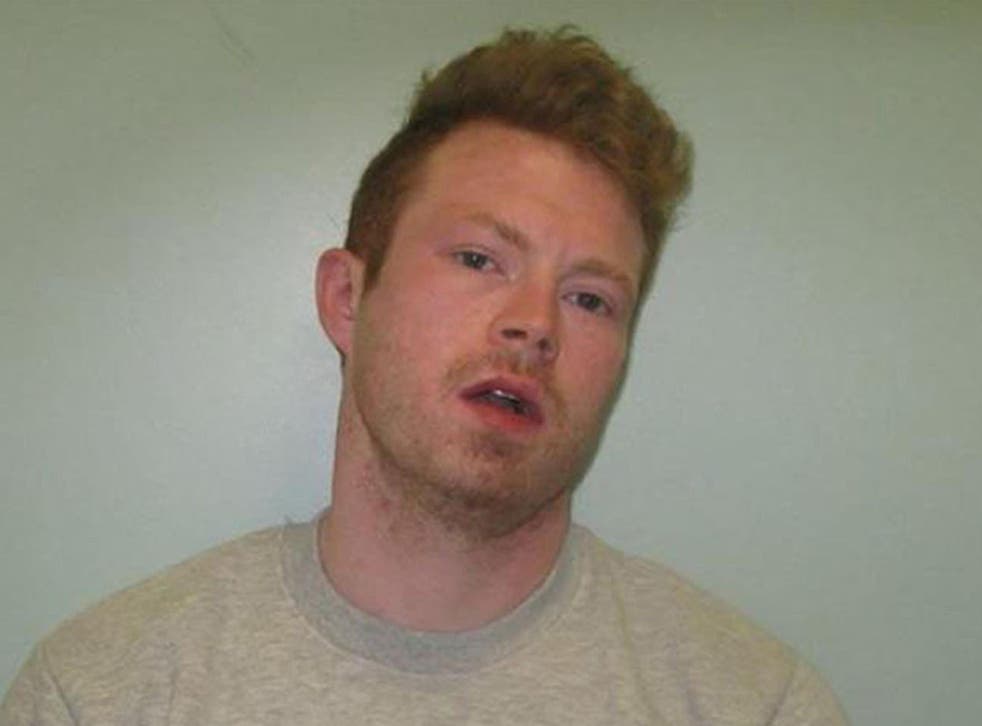 Two prisoners are on the run after escaping from HMP Pentonville prison in north London.
The pair have been named as James Whitclock, 31 and Matthew Baker, 28, with police warning members of the public not to approach them.
Baker is a convicted attempted murderer while Whitlock was being held on remand charged with conspiracy to burgle, Metropolitan Police have said.
Officers are said to have discovered the escape from the prison on Monday morning when they found mannequins in the inmates' beds. The prisoners reportedly escaped their cells by using diamond-tipped cutting equipment to cut through the bars.
They are said to have scaled the perimeter wall at the category B prison on north London's Caledonian Road.
A Prison Service spokesperson confirmed the two prisoners at Pentonville prison were found to be missing on Monday 7 November.
"Public protection is our top priority and we take escapees from custody very seriously. We are working closely with the police and are urgently investigating this matter."
Scotland Yard said police were called to the prison shortly before midday on Monday following reports of two escaped prisoners. A spokesperson said officers attended and established with prison staff that two male prisoners, aged 28 and 31, had escaped from prison and enquiries are ongoing to locate them.
The BBC's Danny Shaw reported that one of the men who escaped is "serving a very long sentence for a serious crime".
The incident comes a day after a major disturbance at HMP Bedford on Sunday.
Watch: Scores of prisoners run amok in six-hour riot at Bedford jail
Inmates at the prison staged a 200-strong riot lasting six hours, in which they allegedly took batons, raided safes and containing phones and drugs, and locked prisoners inside cells.
Last month a 21-year-old inmate, Jamal Mahmoud, was killed in a stabbing attack in the prison while two others were left in a critical condition, prompting calls for an inquiry into the state of prisons in England and Wales.
The Prison Governors Association (PGA) said that the cuts to the staff and resources carried out by the Government had meant the "tragedy" of the young father's death was "no massive suprise".
John Attard, national officer at the PGA told The Independent that the news of the escape marked a "new low" in prison safety.
"The issues around safety, violenece and an absolute decline in decency have been what the PGA tried to bring to attention three weeks ago when we were called in for an independent inquiry into those issues.
"Since then we've had two riots in prisons, a prisoner killed and somebody charged with his murder, an escape in a north west prison, increases in self harm and on assaults on staff. And now we are marking a new low with this double escape from Pentonville prison," he said.
Last week, justice secretary Liz Truss unveiled a package of measures aimed at reforming prisons after a slew of warnings about violence and safety behind bars. The strategy includes a recruitment drive to add 2,500 new officers to the frontline and "no fly zones" to stop drones from dropping drugs and other contraband into prison.
Pentonville is a Victorian prison that opened in 1842 and holds more than 1,200 adult men. In 2012 convicted murderer John Massey escaped from the prison by climbing over a wall using a makeshift rope made from bedsheets. He was recaptured after 48 hours.
Last year Pentonville was named by then justice secretary Michael Gove as "the most dramatic example of failure" within the HMP prison estate.
Figures show that in 2015/16 there were two escapes from prisons and that the number has not exceeded two escapees in any financial year since 2007/8. A report published by the MoJ earlier this year said escapes are "rare" and "taken very seriously," and that none of those who escaped were still at large by the end of April.
Additional reporting by PA
Register for free to continue reading
Registration is a free and easy way to support our truly independent journalism
By registering, you will also enjoy limited access to Premium articles, exclusive newsletters, commenting, and virtual events with our leading journalists
Already have an account? sign in
Register for free to continue reading
Registration is a free and easy way to support our truly independent journalism
By registering, you will also enjoy limited access to Premium articles, exclusive newsletters, commenting, and virtual events with our leading journalists
Already have an account? sign in