Teenage girls given 12 months youth detention over Facebook baby kidnap plot
Holly Kelland and Codie Farrar contacted new mothers on Facebook and attempted to steal their babies by posing as social workers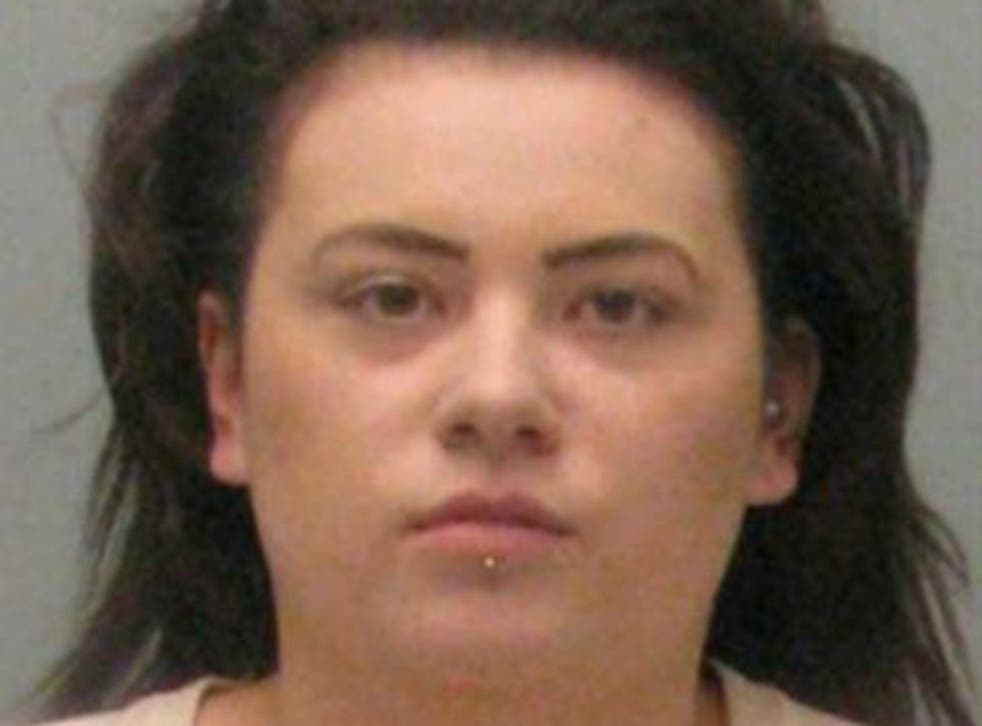 Two teenage girls have been sentenced to 12 months youth detention for conspiracy to kidnap babies in September last year.
Holly Kelland, 18, and 17-year-old Codie Farrar were sentenced at Derby Youth Court on Friday for plotting three attempted abductions of young babies.
The court heard how the pair had contacted new mothers through a bogus Facebook account and offered free baby clothes to get their home addresses.
One woman in Huddersfield gave her mother's address instead for what she believed was a chance to win free socks and a raffle prize of £100 of baby clothes so she was not visited.
But a second woman in Derby, who cannot be identified for legal reasons, fell for the ruse.
Farrar, from Evesham in Worcestershire, arrived at the mother's homes masquerading as a social worker and told the woman she needed to take the baby away for a 30-minute "medical assessment".
But the 20-year-old mother became suspicious when she noticed Farrar, who works as a murder mystery actress, did not appear to know how to hold the baby's head properly when she handed her the baby.
She said her "maternal instincts" kicked in and she raised the alarm.
Later that day the girls were foiled when they attempted to contact a third woman in Wolverhampton.
Derbyshire Police have said Kelland, who lived in Wolverhampton at the time but has now moved to Wellingborough, had been pretending to be pregnant to friends and family and they believe she intended to pass the child off as her own.
She had lied to her own mother and had a full equipped nursery at home.
District Judge Jonathan Taaffe was told that Kelland had been the mastermind behind the scheme - described as"detailed" by her own barrister Elaine Stapleton - and she had recruited the "misguided" Farrar.
Ms Stapleton said she had been suffering from an undiagnosed medical condition at the time of her arrest and previously been a victim of bullying and domestic violence.
She added that Kelland had previously been pregnant but had lost the baby.
Farrar was also described as "immature for her age" in a pre-sentencing report.
Her barrister, Louise Sweet, said she was a "very, very troubled" and "vulnerable" girl who had recognised her actions were "misguided".
Both girls admitted conspiracy to kidnap and Kelland also pleaded guilty to three counts of fraud by false representation after she used the bogus Facebook account to offer Segways for sale - receiving hundreds of pounds from three customers but never supplying the product.
The second mother said in her victim impact statement that the incident had "ruined my experience of having a young baby".
She said she had "kept breaking down at the thought of what could have happened if the baby had been taken.
"Even now I don't trust people and don't like being home alone."
"I feel paranoid about going out and distrustful of someone around my baby.
UK news in pictures

Show all 50
"I've suffered anxiety in the past but this made it all much worse," she added.
Sentencing, Judge Taaffe said: "By its very nature this is a case of extreme seriousness.
"A plan was hatched to kidnap a baby and not followed through, and fortunately it was only the alertness of the mother that prevented the actual kidnap taking place.
"It was not a momentary decision but a prolonged period of action which involved setting up of a fake Facebook account to obtain details of newborn babies and families' details.
"It involved travelling to areas far away from home, and masquerading as a social worker.
The judge added he had "reservations" about Kelland's motive being down to a mental health issue.
He said: "I have reservations about that motive as such a reason when they, in my view, usually lead to impulsive actions rather than planned, and in many ways sophisticated actions in this case."
He concluded: "I'd be failing in my public duty if a custodial sentence was not imposed.
"This is a very serious set of circumstances that involved planning and sophistication, to take newborn babies from home addresses, that can only in my view be dealt with by the imposition of immediate custodial sentences."
Additional reporting by PA
Register for free to continue reading
Registration is a free and easy way to support our truly independent journalism
By registering, you will also enjoy limited access to Premium articles, exclusive newsletters, commenting, and virtual events with our leading journalists
Already have an account? sign in
Register for free to continue reading
Registration is a free and easy way to support our truly independent journalism
By registering, you will also enjoy limited access to Premium articles, exclusive newsletters, commenting, and virtual events with our leading journalists
Already have an account? sign in