Two women shot dead by man known to them in 'horrendous crime' in East Sussex
A 35-year-old man known to the victims was arrested on suspicion of murder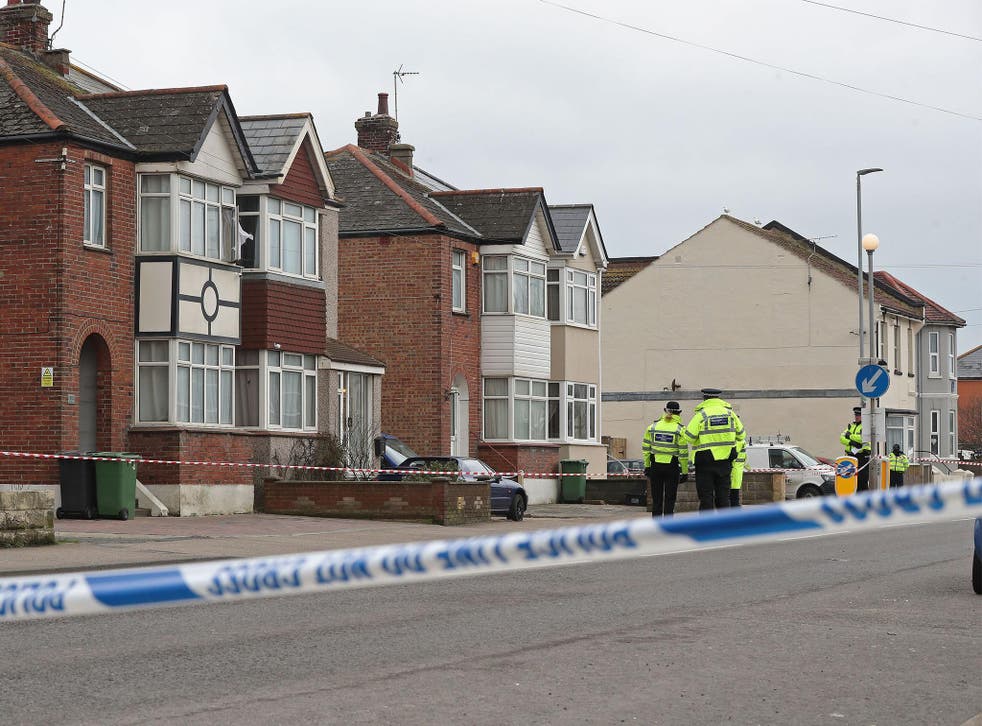 Two women believed to be a mother and daughter were shot dead in a "horrendous crime" in the sleepy seaside town of St Leonard's in East Sussex.
The victims aged 32 and 53 were known to the suspected gunman, aged 35, who was hunted by armed police for two hours before being arrested.
More than 30 families were evacuated from their homes as officers flooded the area around the house on the A259 Bexhill Road following a 999 call at 7.43pm last night.
Two other women - including one who is pregnant - were led away from the scene by officers and taken to hospital suffering from shock.
Inspector Mark Rosser, who led the critical incident response team, said it was "one of the worst shifts I've had in 25 years' service".
He added: "It was one of those nights where you knew something bad was happening but got even worse as it unravelled.
"We are doing our best to get people back to their homes - really sorry for the disruption, we are trying to minimise the scenes as quickly as we can. One male is in custody and this was not a random act - proper updates will follow."
Witnesses filmed several police vehicles parked outside the house with their blue lights flashing as officers responded to the shootings.
Resident James Butler was stopped by police and warned his life was at risk as he drove towards Hastings.
He told the Hastings Observer: "People seemed to be a bit confused, they didn't know how serious it was.
"Then one driver tried to drive past the police car. All of a sudden, police officers were shouting "get back, get back, your life is at risk, do not come past, turn around".
"There were police officers with guns and torches shining the light into nearby houses."
Emma Nicholson, who lives nearby, told The Sun: 'They were shouting for all of us to move. We can still hear helicopters overhead and police sirens rushing past.'
The suspect is thought to have tried to escape through a railway underpass to the beach before being arrested on suspicion of murder at around 10pm.
Police are appealing for witnesses to come forward.
Detective Chief Superintendent Jason Tingley said: "Tragically two women aged 32 and 53 have died after being shot and our thoughts are with their family and friends.
"We are not looking for anyone else in connection with this incident but we are appealing for any witnesses to come forward."
The A259 Bexhill road was closed into Saturday morning as scenes of crimes officers worked through the night.
Home Secretary Amber Rudd, MP for Hastings and Rye, praised the swift response of the police and emergency services.
Register for free to continue reading
Registration is a free and easy way to support our truly independent journalism
By registering, you will also enjoy limited access to Premium articles, exclusive newsletters, commenting, and virtual events with our leading journalists
Already have an account? sign in
Register for free to continue reading
Registration is a free and easy way to support our truly independent journalism
By registering, you will also enjoy limited access to Premium articles, exclusive newsletters, commenting, and virtual events with our leading journalists
Already have an account? sign in