UK 'most corrupt place on Earth' claim backed by campaigners
Claims come after anti-mafia expert Roberto Saviano says UK 'the most corrupt place on Earth'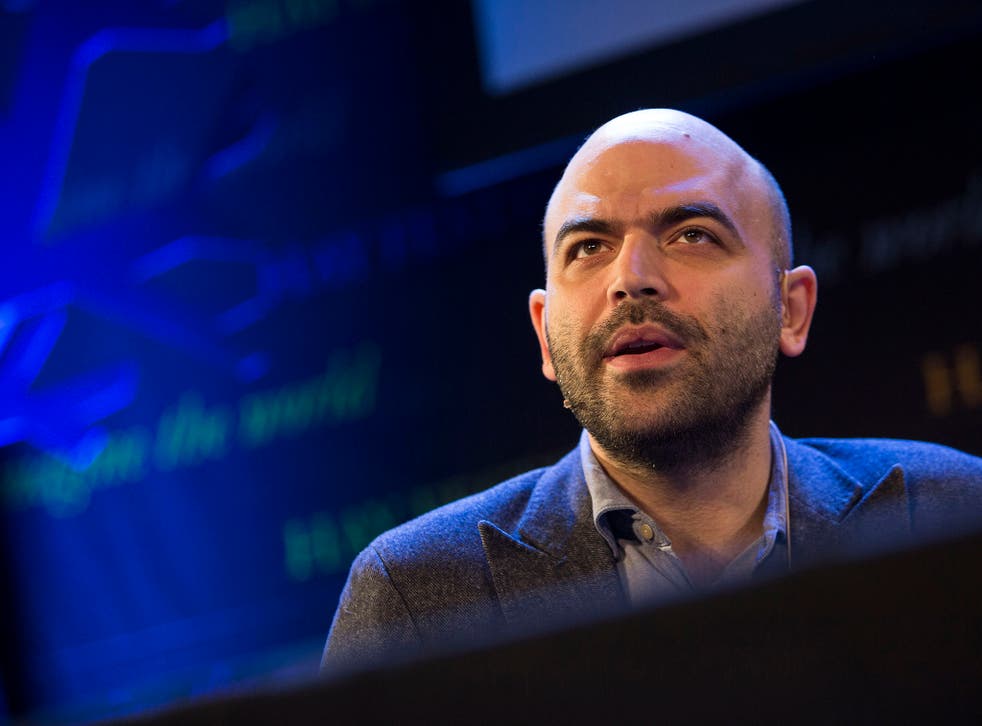 Anti-corruption campaigners have backed an Italian mafia expert who claimed the UK was a global centre for corruption.
In an attack on how London helps criminals launder their money, Roberto Saviano, who has been under police protection since exposing the activities of Naples crime syndicate the Camorra, told an audience at the Hay Festival: "If I asked you what is the most corrupt place on Earth you might tell me it's Afghanistan, maybe Greece, Nigeria, the South of Italy, and I will tell you it's the UK.
"It's not the bureaucracy, it's not the police, it's not the politics but what is corrupt is the financial capital."
He has now been backed by the campaign group Transparency International, whose head of UK advocacy and research Rachel Davies told The Independent: "It's absolutely true that the UK is one of the leading financial centres for the laundering of corrupt money from overseas, whether through the property market, luxury goods or other sectors.
"The UK has been a prime location for stashing away illicitly gained wealth, as anti-money laundering systems are weak and sectors such as UK property represent a safe investment, as well as a place to hide corrupt money."
After the Panama Papers leak revealed details of thousands of offshore funds, including one run by David Cameron's father, Transparency International said tens of billions of pounds of corrupt money are being laundered through the UK each year. The campaign group said this was done with the help of an eco-system of "professional enablers" who faced inadequate punishment if they are found to be involved in wrongdoing.
Ms Davies said that London's property market is also benefiting criminals. Transparency International researchers found that last year 36,342 London properties covering a total of 2.25 square miles of the capital were owned by offshore companies whose source of wealth was unknown or hard to verify.
Almost one in ten (9.3 per cent) properties in the borough of Westminster were owned by offshore companies, and Transparency International found that since 2004 at least £180 million worth of UK property had been brought under criminal investigation as the suspected proceeds of corruption.
Referring to the Prime Minister telling the Queen ahead of an anti-corruption summit earlier this month that Afghanistan and Nigeria were "fantastically corrupt," Ms Davies added: "It is vital that the UK has its own house in order too. It is vital that the Government takes action to end the UK's role as a safe haven for corrupt money."
The London Anti-Corruption Summit had, Ms Davies said, produced some positive commitments, including the promise of a public register of the ownership of foreign companies buying UK property, a move that would make money laundering more difficult.
11 most corrupt countries in world
But she said the summit had failed to act against the anonymity provided by offshore companies.
"The rhetoric has been promising," Ms Davies said, "But now the words need to translate into strong action. There were a few areas to which the Summit didn't extend – such as a commitment to extend transparency to the UK's Overseas Territories and Crown Dependencies through the adoption of central, public registers of the true owners of companies."
Her concerns were echoed by Mr Saviano, who told the audience at Hay, "Jersey and the Cayman [Islands] are the access gates to criminal capital in Europe and the UK is the country that allows it."
While problems like the mafia might seem distant to a UK audience, he added, "I want to tell you, this is about you, this is about your Government."
Mr Saviano first raised the issue of the UK's role in facilitating crime and corruption – and apparent British indifference to it – last July, in an interview with The Independent.
Anti-mafia campaigner Roberto Saviano sues gangsters who ordered his death

Show all 2
He said then that the UK played a key role in the international drugs trade.
"Mexico is its heart," he said, "And London is its head".
His comments came a month after a strategic assessment by the UK's National Crime Agency stated: "We assess that hundreds of billions of US dollars of criminal money almost certainly continue to be laundered through UK banks, including their subsidiaries, each year.
"The scale of the laundering, despite the UK's leading role in developing international standards to tackle it, is a strategic threat to the UK's economy and reputation.
"The banking sector continues to be the biggest producer of suspicious activity reports."
But most Britons, Mr Saviano claimed, did not seem bothered by this - even though in 2012 HSBC, the UK's biggest bank, paid a record $1.9bn (£1.2bn) to settle claims by the US authorities that it had allowed Mexican drugs traffickers to deposit thousands of dollars a day in HSBC accounts.
"The biggest UK bank!" said Mr Saviano. "Yet it has scarcely been written about. The British treat it as not their problem, because there aren't corpses on the streets.
"They think it's all happening 'over there somewhere', so they needn't worry about it."
Spokespeople for HSBC have said the bank is "committed to combatting financial crime" and has made fundamental changes since 2012.
In February this year HSBC also said it plans to vigorously defend attempts to sue it by families of US citizens killed by Mexican drugs cartels who are alleging the bank allowed the criminals to launder money.
A National Crime Agency spokesman told The Independent: "The NCA estimates that hundreds of millions of pounds are laundered in or through the UK every year. This is in the context of the UK as a global financial centre with trillions of pounds worth of transactions made each year.
"We are working to improve the response to this threat, including sharing intelligence with major financial institutions to identify and interdict illicit financial flows; and identify those professionals (lawyers, accountants, company formation agents) who enable laundering to take place. We are also working with other Government departments to ensure the commitments of the PM's recent summit on corruption and the Government's Anti-Money Laundering Action Plan are delivered."
A Government spokesperson said: "It is utterly ridiculous to suggest the UK is the world's most corrupt country. Since 2010, the UK Government has introduced some of the world's strictest legislation on bribery, led the way on tackling tax evasion - bringing in more than £2 billion from offshore tax evaders, and co-chaired a UN panel that put tackling corruption at the heart of the new UN Development Goals.
"Corruption is a cancer at the heart of so many of the world's problems and no country is immune. That is why the Prime Minister announced a number of initiatives at the international Anti-Corruption Summit on 12 May, including a new public register of beneficial ownership to stop corrupt individuals hiding illicit funds through London's property market or being awarded public contracts."