Watch the most middle class car chase ever as men make off in Audi RS7 after failing to rob Kenilworth Waitrose
The men were fleeing after they failing to break into a supermarket cash machine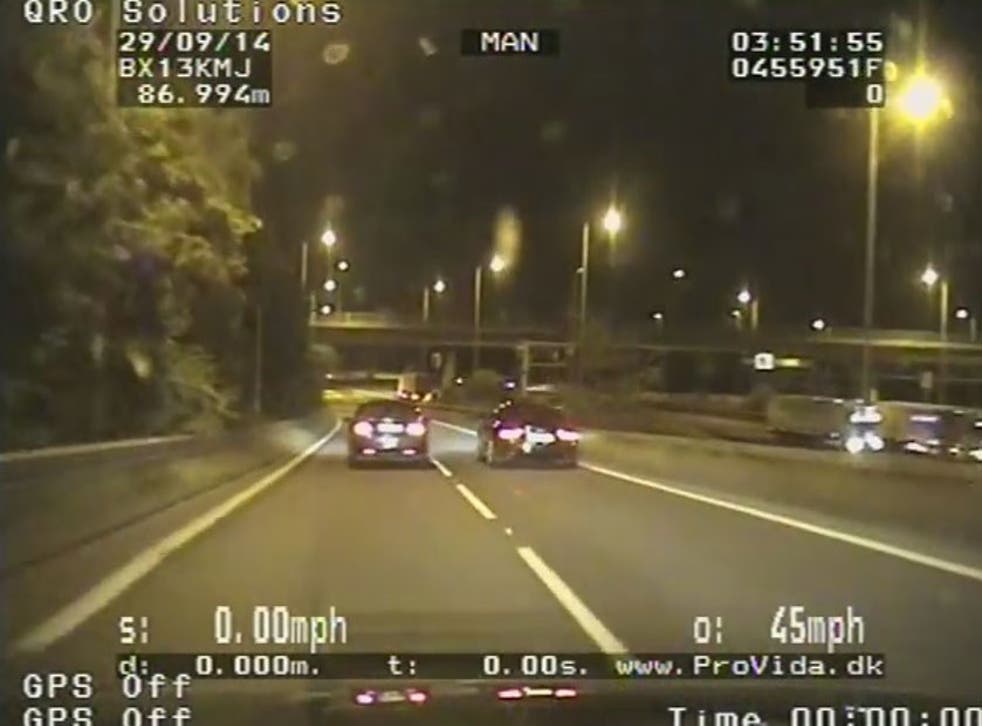 This is the moment four robbers tried to outrun the police in after a botched robbery on a branch of Waitrose in Kenilworth.
The gang had tried to use various implements, including a hydraulic cutter, a circular saw, crowbars and an angle grinder. But after failing to stealing anything the men then made off in a stolen Audi RS7.
In the two minute video the police pursue a car reaching speeds of 150mph as they try to keep up as the men tear along the road.
For a moment it appears that the vehicle is lost however, unknown to the thieves, the police are also tracking them from by air. Footage from a helicopter shows the pursuit continuing but there is a problem that the police are running low on fuel and could lose the men.
Luckily, the car pulls into a road where the men get out and are quickly apprehended by officers.
The men were sentenced to 12 years in jail by Birmingham Crown Court.
Only last week a new survey revealed that people within "easy reach" of a Waitrose could increase the value of their homes by up to 12 per cent.
Research by Lloyds Bank found that a property located near a Waitrose is around £38,931 more compared to others in the surrounding area.
Video courtesy of West Midlands Police
Register for free to continue reading
Registration is a free and easy way to support our truly independent journalism
By registering, you will also enjoy limited access to Premium articles, exclusive newsletters, commenting, and virtual events with our leading journalists
Already have an account? sign in
Register for free to continue reading
Registration is a free and easy way to support our truly independent journalism
By registering, you will also enjoy limited access to Premium articles, exclusive newsletters, commenting, and virtual events with our leading journalists
Already have an account? sign in