Wiley 'offers to mentor' teenage gang member facing drill rap video ban
Grime star wants to take 17-year-old 'under his wing', court told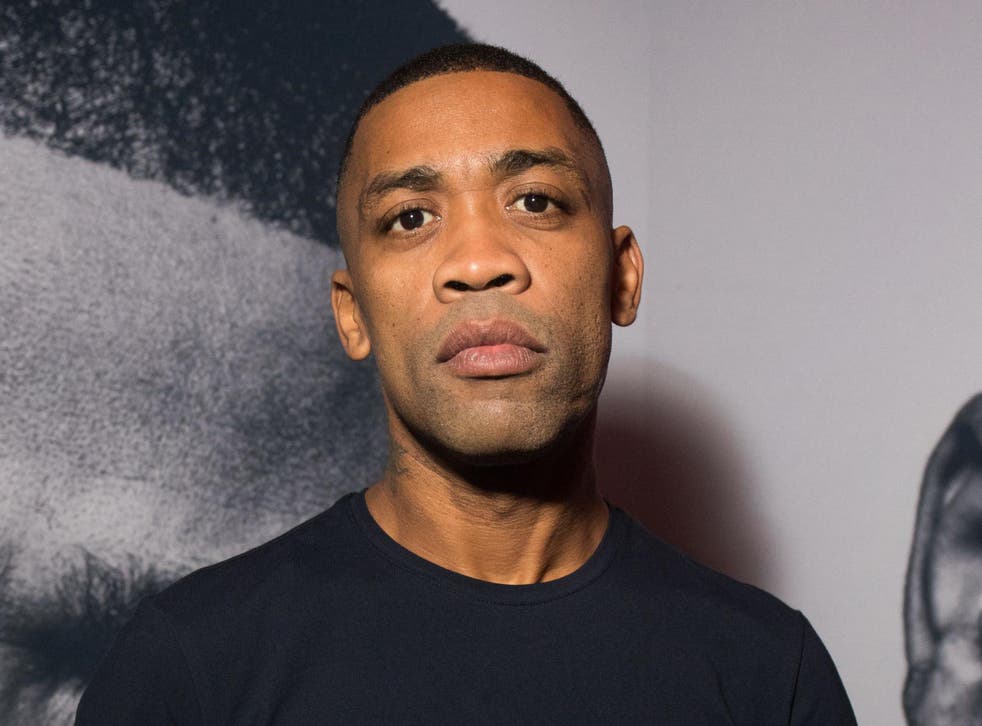 Wiley has offered to mentor a 17-year-old gang member who faces a ban on making "violent" rap videos, a court has heard.
The grime star wants to take the teenager "under his wing", the youth's barrister told a judge who is sentencing him for role in a planned machete attack on a rival gang.
The teenager is one of five members of the 1011 group, from Ladbroke Grove, west London, whose drill music videos have been watched by more than 11 million people on YouTube.
They face possible jail terms and an unprecedented court order preventing them from making drill, a confrontational genre of rap, after they were found with an array of weapons in November last year.
Police say they planned to attack a rival gang, from Shepherd's Bush, and claim their lyrics were "clearly and only designed to incite violence".
But lawyers for the group's members told Kingston Crown Court that lyrics threatening violence against rivals were merely "one-upmanship", adding 1011 were highly regarded in the London drill scene.
Barrister Michael House said Wiley knew the father of the 17-year-old, who cannot be named because of his age, and had offered to help him.
"Wiley has indicated that he hopes to take [the 17-year-old] under his wing," the lawyer told the court.
The teenager received a YouTube certificate after one of his tracks surpassed five million views on the video-streaming website, said Mr House, who produced the framed award to show the court.
Melanie Simpson, representing another 1011 member, Micah Bedeau, said the "talented" group had been in talks about a possible record deal before their arrests.
Referring to lyric with threatened a rival gang member, Ms Simpson admitted the words were "unsavoury and hard-hitting" but added: "There's no evidence that anybody has been harmed or hurt as a result of these music videos."
Bedeau, 19, Yonas Girma, 21, Isaac Marshall, 18, and two 17-year-olds, have all pleaded guilty to conspiracy to violent disorder.
Laurie-Anne Power, representing the other 17-year-old, pointed out Wiley began making amateur videos provoking rival gangs - particularly the rapper Kano.
This year Wiley received an MBE from Prince William for services to music.
Ms Power described music as the love of her client's life and argued he had been so successful because there is an audience for his videos outside the local area.
"You don't amass 11 million hits from your local community," she told the court. "This is worldwide, this is not double counting, this is 11 million hits - they are playing to an audience that wants to hear it."
She added: "If Wiley started out like that, if [grime rapper] Skepta started out like that and is this year posing on the cover of GQ magazine with Naomi Campbell - if these artists can start out in exactly the same way as those in the dock, then there's hope for them.
"I ask your honour to pass a sentence that gives him hope of coming out and making something of himself."
Judge Ann Mulligan is expected to deliver sentences on Monday.
Register for free to continue reading
Registration is a free and easy way to support our truly independent journalism
By registering, you will also enjoy limited access to Premium articles, exclusive newsletters, commenting, and virtual events with our leading journalists
Already have an account? sign in