Wolverhampton Central Mosque terror attack: Ukrainian students questioned over bombs
Officers searched the headquarters of the software firm where the two men were on placements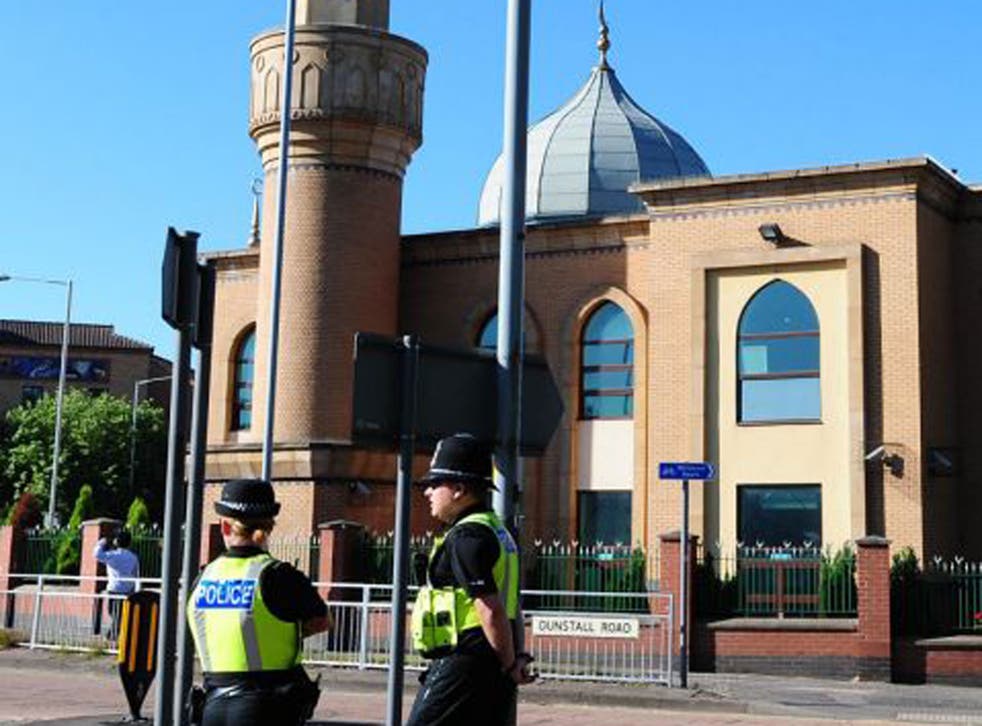 Two Ukrainian engineering students aged 22 and 25 respectively on work placements at a hi-tech computer company were being questioned yesterday after police revealed they had uncovered evidence of a third bombing close to a mosque in the West Midlands.
Police said they found a blast site on a roundabout near Wolverhampton Central Mosque late on Thursday, after a raid on an industrial unit in Birmingham. The blast was the third in three weeks in the area.
The men were being questioned on suspicion of involvement in an act of terrorism after explosions near mosques in Walsall and Tipton dating back to June 21, in which nobody was hurt. Officers discovered debris from the third explosion on a roundabout in Wolverhampton following "intelligence".
The blast in Wolverhampton was believed to date back to June 28 when officers were sent to the scene following reports of an explosion but nothing was found. Nothing was found inside the mosque itself which was searched by police after the arrests and has since reopened for worship.
Anti-terrorist officers yesterday searched the headquarters of software company Delcam where the two men were on work placements. Chief executive Clive Martell, who was at the factory yesterday, said one of the men, both engineering students in eastern Europe, had been at the company for four months, the other for two.
"The two men were on work placements with us, but were not employees of the business," he said. "They were around halfway through the course and we understand that they met each other whilst on the placement."
The company works on cutting edge computer software used in the manufacture of yachts, specialist trainers for athletes, and planes, according to the company's website, which has subsidiaries in Europe, the United States and Asia.
The company has established links with a series of universities in Ukraine and accepts students from across Europe for work placements at its headquarters. Police yesterday declined to say if they were investigating a wider link to extremist groups in eastern Europe. Amnesty International warned in 2008 about a rise in violent attacks against members of ethnic minorities in Ukraine.
British fans were also warned about the possibility of attacks during the 2012 European football championships co-hosted by Ukraine after racist hate signs were displayed at grounds before the tournament started but there were no serious outbreaks of violence.
The two men were arrested shortly after police released CCTV footage of people they wanted to speak to in connection with the attacks. One of the men was arrested near the Delcam site and another inside, said police.
West Midlands Police Assistant Chief Constable Marcus Beale, who is leading the investigation, said that the two men had been staying in Birmingham. He said officers were regarding the incident as part of a wider terrorist investigation into explosions at two other mosques in recent weeks but added: "I have no information to suggest that there are further threats to mosques in our region."
Iftikhar Ahmed, of Wolverhampton Central Mosque, which reopened for prayers today, said there were anxieties in the area. "There are concerns in the community but we have faith in the police and intelligence services that the incidents are being dealt with."