93% of killers in England and Wales are men, official figures show
Sarah Everard's disappearance has sparked renewed calls for action on violence against women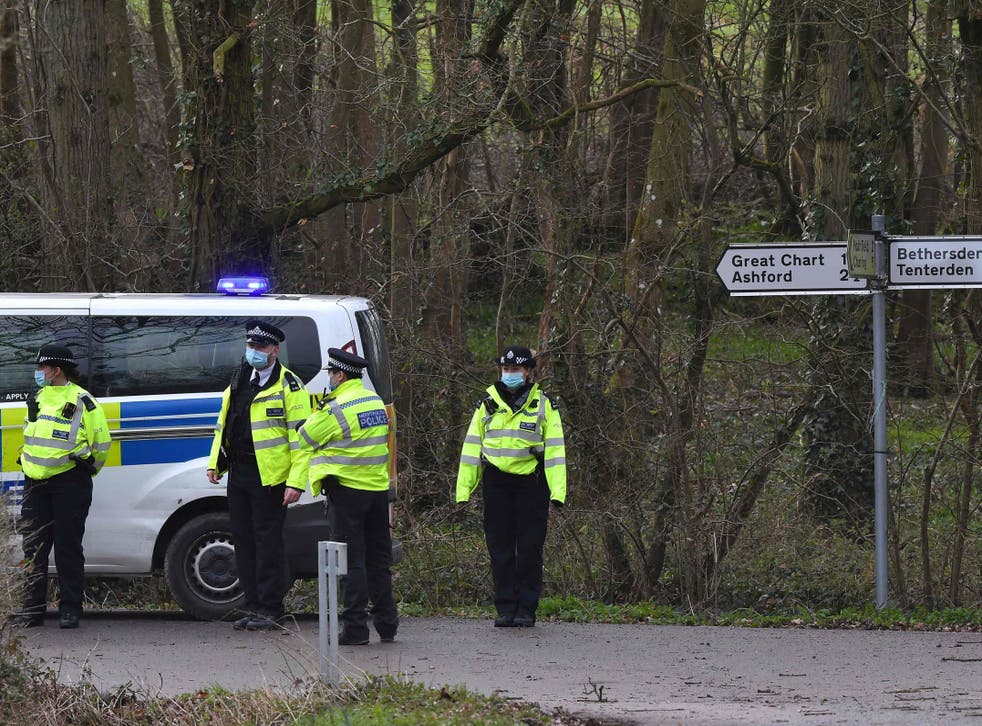 The vast majority of murderers in England and Wales are white men, official figures show.
Ninety-three percent of killers convicted of murder and manslaughter between March 2018 and March 2020 were men, while two thirds of all suspects identified themselves as white.
The disappearance of Sarah Everard, who is feared to have been killed after going missing in London on 3 March, has renewed questions about violence against women in Britain.
According to analysis by the Office for National Statistics (ONS), 40 per cent of male killers were between 16 to 24, a quarter 25 to 34 and 16 per cent 35 to 44.
Figures show that three quarters of murder victims are men, and the homicide rate for men and boys is almost three times higher than that for women and girls.
In the year to March 2020, the number of male victims rose by 20 per cent, from 422 to 506, while the number of female victims fell by 16 per cent, from 225 to 188.
But the ONS said there were "large differences" in the way men and women are murdered, and their relationship with killers.
"In the year ending March 2020, female victims were more commonly killed by a partner or ex-partner or a family member, while for males the suspected killer was more commonly a friend or acquaintance, stranger or other known person," said a report.
"In just over a third of homicides of a female victim aged 16 years or over, the suspect was their partner or ex-partner."
Jess Phillips, Labour's shadow minister for domestic violence, was among MPs calling for more resources to be dedicated to tackling violence against women on Thursday.
"The reality is that it's not a rare crime," she told BBC Radio 4's Today programme. "Since last week when Sarah first went missing, six women and a little girl have been have been reported as being killed at the hands of men.
"So it's not particularly rare and the fear that women live with is an everyday thing. For most women they have had some form of experience that they feel frightened of and the message that they should be sending out is not one about what women should or shouldn't do.
UK news in pictures

Show all 51
"It is about how serious violence against women and girls is, and how it is an epidemic that we have to put far more attention and resource into."
Parliament was to hold a debate to mark International Women's Day later on Thursday, where Ms Phillips was to read out the names of women murdered by men in the past year.
Almost half of murdered women were killed in a domestic homicide in the most recent year, and the most common circumstances officially recorded were "quarrel, revenge or loss of temper".
The vast majority of female victims, almost 80 per cent, were killed in or around a home, and only 11 per cent took place in a public "street, path or alleyway", compared to 38 per cent of male homicides.
Women were also less likely to be killed by strangers, with 13 per cent of people suspected of murdering women strangers compared to a third of those suspected of killing men.
Knives were the most common weapon in all murders, but almost one in six female victims were killed by strangulation or asphyxiation.
"In the 1960s, the proportion of homicide victims was fairly evenly split between males and females but have since showed different trends," the ONS report said.
"The number of female victims has tended to fluctuate between 180 and 250 a year from the 1960s. In contrast, the number of male victims increased."
Register for free to continue reading
Registration is a free and easy way to support our truly independent journalism
By registering, you will also enjoy limited access to Premium articles, exclusive newsletters, commenting, and virtual events with our leading journalists
Already have an account? sign in
Register for free to continue reading
Registration is a free and easy way to support our truly independent journalism
By registering, you will also enjoy limited access to Premium articles, exclusive newsletters, commenting, and virtual events with our leading journalists
Already have an account? sign in