David Cameron 'fostering alienation and division' by calling Britain a 'Christian country'
An open letter signed by prominent public figures has condemned the PM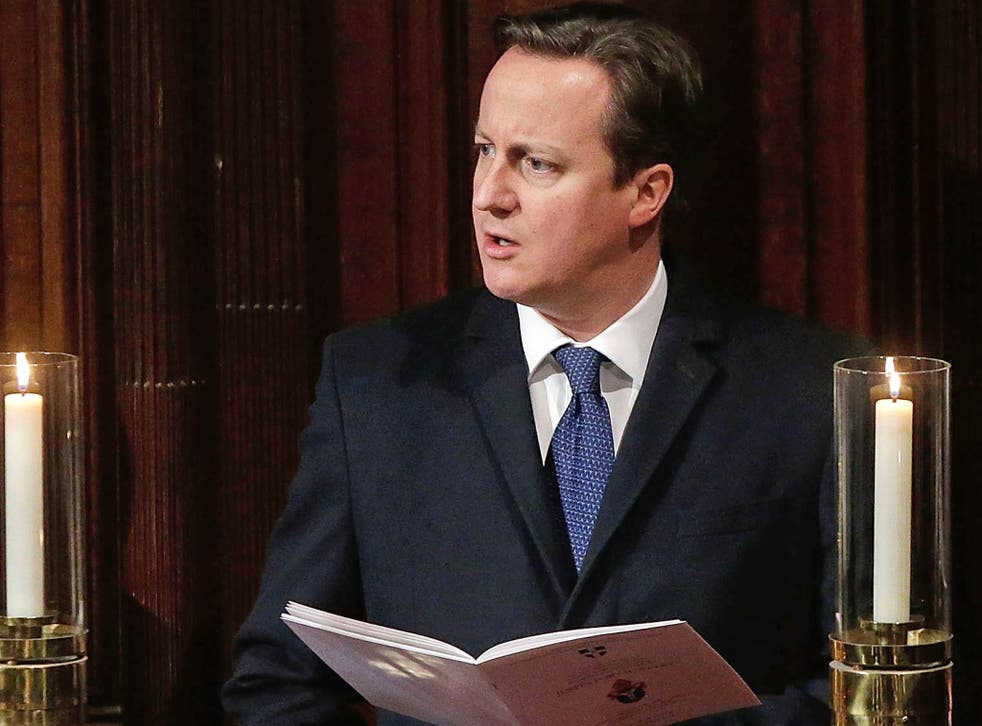 An alliance of public figures including scientists, novelists and politicians have accused David Cameron of 'fostering division' within the UK by claiming that Britain is still a "Christian country".
In an open letter the authors note that while they respect the Prime Minister's right to religious beliefs as well as the fact that these will "necessarily affect his own life as a politician", they believe that his characterization will have "negative consequences for politics and society".
"Apart from in the narrow constitutional sense that we continue to have an established Church, Britain is not a "Christian country"," write the authors in the letter published in the Daily Telegraph. "Repeated surveys, polls and studies show that most of us as individuals are not Christian in our beliefs or our religious identities.
"At a social level, Britain has been shaped for the better by many pre-Christian, non-Christian, and post-Christian forces. We are a plural society with citizens with a range of perspectives, and we are a largely non-religious society."
Signatories to the letter include the novelists Terry Pratchett and Philip Pullman, the philosopher A.C. Grayling, and prominent scientists including Alice Roberts, Simon Singh and the Nobel-prize winning Harry Kroto. Comedians including Tim Minchin, Tony Hawks and Richard Herring also signed the letter.
Mr Cameron's increased religious rhetoric in recent weeks has included an article written in the Church Times in which he said Britain should be "evangelical" about its Christianity and a seperate claim made earlier this month that the Conservative party's "Big Society" initiative was continuing Jesus' work.
"It is the case that Christians are now the most persecuted religion around the world," said Mr Cameron at an Easter reception in Downing Street. "We should stand up against persecution of Christians and other faith groups wherever and whenever we can."
The open letter to the telegraph asserts that "Although it is right to recognise the contribution made by many Christians to social action, it is wrong to try to exceptionalise their contribution when it is equalled by British people of different beliefs.
"This needlessly fuels enervating sectarian debates that are by and large absent from the lives of most British people, who do not want religions or religious identities to be actively prioritised by their elected government."
A Downing Street spokesman told the Daily Telegraph: As the PM set out in his speech to commemorate the 400th anniversary of the King James Bible, the UK is Christian country and should not be afraid to say so.
"He also added that this was not to say in any way that to have another faith – or no faith – was somehow wrong. He has said on many occasions that he is incredibly proud that Britain is home to many different faith communities, who do so much to make the UK a stronger country."
Join our new commenting forum
Join thought-provoking conversations, follow other Independent readers and see their replies